Five beagles who have spent almost their entire lives in metal laboratory cages felt grass beneath their paws for the first time last week.
One pup in particular can be seen holding back, apparently fearful of his new surroundings. "They just have to learn they are now safe, secure and protected," veterinarian Dr. Steven Manyak-Royzman says in the video.
Ten dogs in all were rescued from the lab through a partnership between the Beagle Freedom Project and three Korean animal welfare groups. Five of those dogs found homes in South Korea last month, but the remaining five could not be placed and were flown to adoptive families in the United States in April.
The dogs, all male, have spent most of the last six years living inside cramped cages shown in the video. At the lab, they were known only by numbers, but have been given names by their new human families. According to the Beagle Freedom Project, the laboratory had planned to euthanize the dogs before rescue groups became involved and convinced them otherwise.
The rescue organization did not release the name of the laboratory or details about the nature of the research that involved the dogs.
Beagles specifically bred for lab use are frequently used forbiomedical research as well as in toxicity tests for pharmaceuticals and industrial chemicals. The breed is commonly chosen not only because of the dog's small size — which makes it easy to keep many of them in a tighter space — but also because of their gentle and docile nature.
"They will not bite a researcher when they're being injected or having a tube being put down their throat," Shannon Keith, president of the Beagle Freedom Project, told The Huffington Post last year.
According to USDA statistics, around 65,000 dogs were used in research facilities in the United States in 2012, though the statistics did not break down the dogs by breed.
The new video comes shortly after lawmakers in Connecticut proposed a bill that would legally require testing facilities to offer cats and dogs to animal rescue groups, rather than euthanize them, after their time at the lab is over. Similar laws are are pending in New York, New Jersey, Nevada and California, and one is already in place in Minnesota, according to Fox Connecticut.
Contact The Author
Related
Before You Go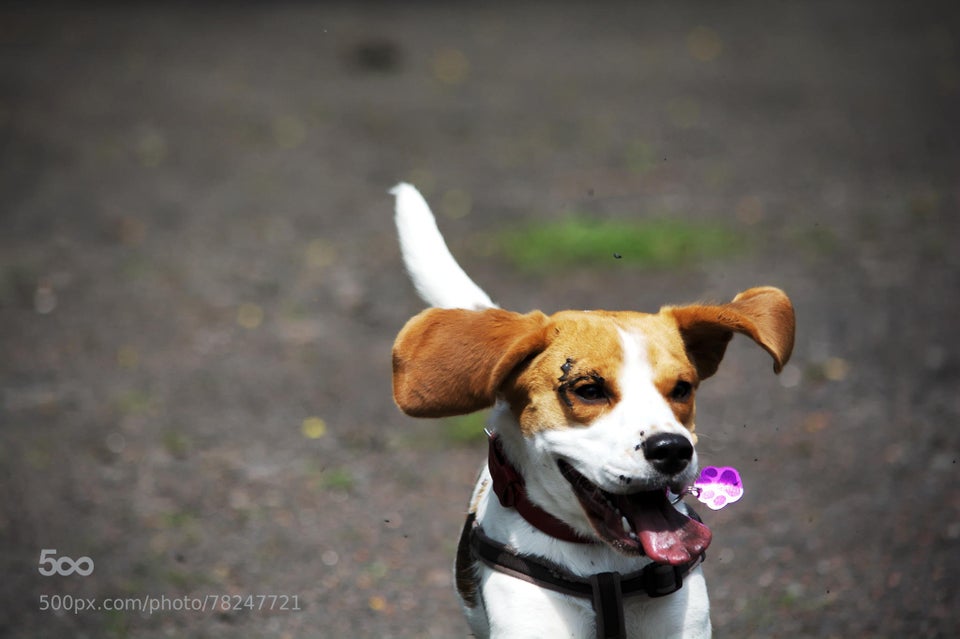 Silly Beagles