Scientists are buzzing about an extremely rare sea creature that washed ashore recently in Australia.
A 10- to 13-foot animal believed to be a "beaked whale" was discovered at Redhead Beach, 93 miles north of Sydney, early Tuesday morning (see photo below). The dead whale generated intense interest among scientists because it's extremely rare to encounter the species, which lives in deep water far from shore.
"So for a very, very long time not much has been known about them and so every time we even find one that is dead on the beach, it is a treasure trove for the scientists," Shona Lorigan, vice-president of the Organization for the Rescue and Research of Cetaceans in Australia (ORRCA), told the Australian Broadcasting Corporation.
According to ORRCA, volunteers plan to remove the whale's head and send it to the Australian Museum in Sydney. Scientists at the museum will use X-ray scans and DNA testing to confirm the whale's species and study the mysterious creature up-close.
As of yet, the whale's cause of death is unknown.

Related
Before You Go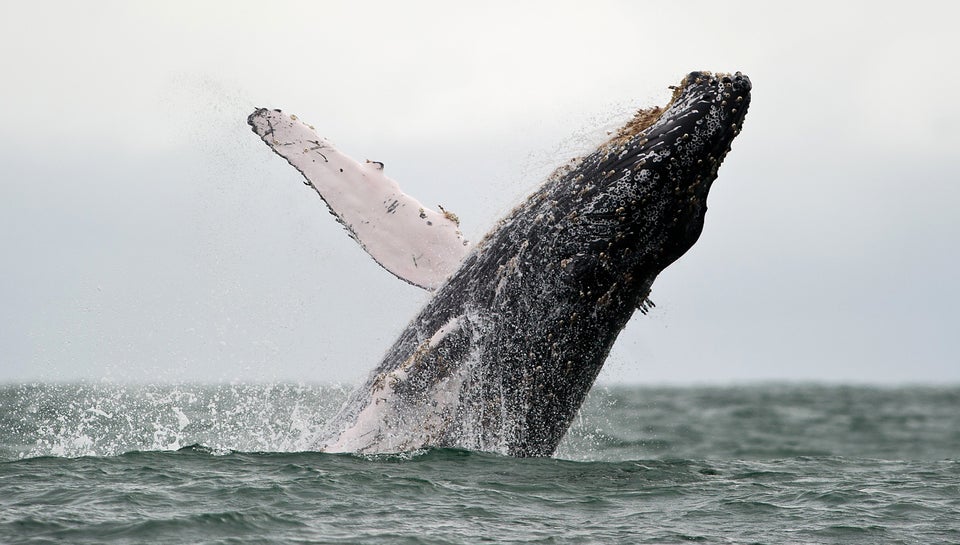 Whales In Action
Popular in the Community