Volumes one and two and three are available here and here and here.

"My mother just told me off for frying chicken unevenly. Talking to y'all getting me in trouble in the kitchen."
- Zoe Rana Mungin, Beale Street Talks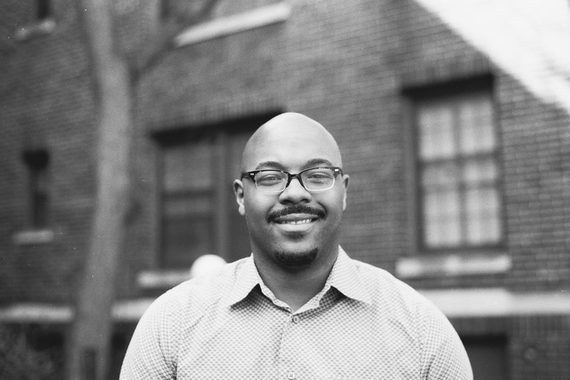 Nate Marshall is from the South Side of Chicago. He is the editor of The BreakBeat Poets: New American Poetry in the Age of Hip-Hop (Haymarket Books, 2015). His book, Wild Hundreds, won the Agnes Lynch Starrett Prize and was nominated for a NAACP Image Award. He is a 2015 Ruth Lilly/Dorothy Sargent Rosenberg Fellow. His rap album, Grown, dropped this summer. He is a Cave Canem Fellow and member of the Dark Noise Collective. He is currently a visiting assistant professor at Wabash College.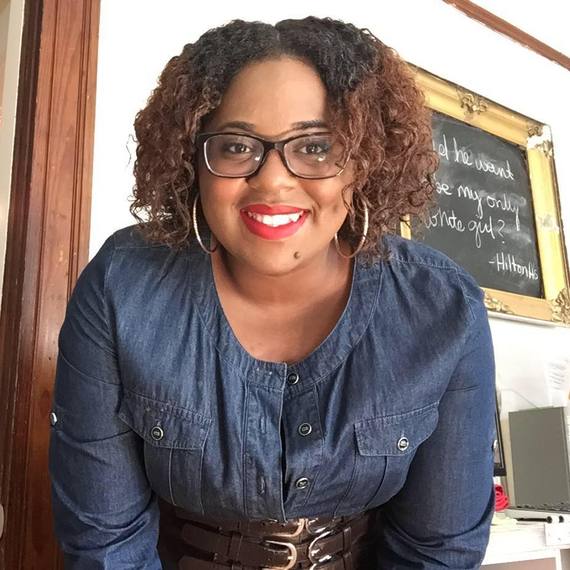 Zoe Rana Mungin is from East New York, a part of Brooklyn where white people have just begun to explore. She's a graduate of Wellesley College, and currently teaches writing at New Jersey Institute of Technology. She watches a lot of hockey. She's working on a project that explores the intersection of colored girls and Sailor Moon.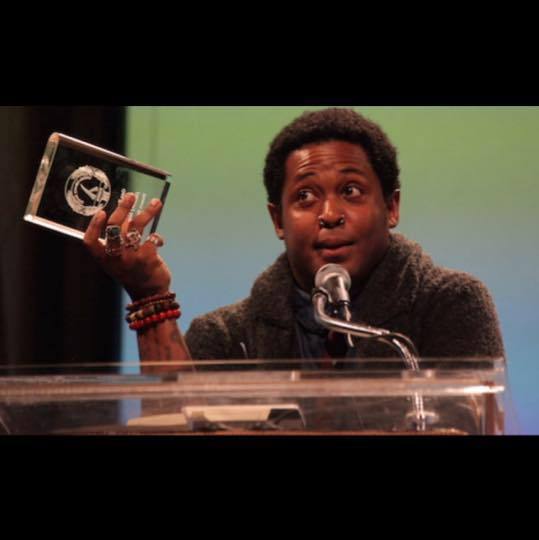 Danez Smith is a writer from St. Paul, MN. He is the author of [insert] boy (YesYes Books, 2014), a finalist for the Norma Farber First Book Award and winner of the 2015 Lambda Literary Award for Gay Poetry. His most recent book, Black Movie, won the 2014 Button Poetry Prize. In 2017, his second collection will be published by Graywolf Books. He is a 2014 Ruth Lilly/Dorothy Sargent Rosenberg Fellow, a Cave Canem Fellow and a member of the Dark Noise Collective. He is currently a candidate in the University of Michigan's MFA program.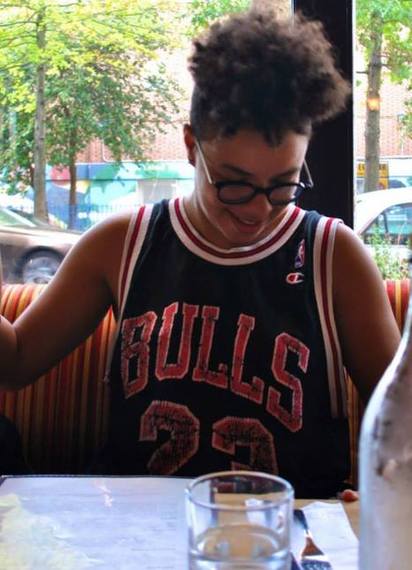 Alicia Maule recently joined the Innocence Project to lead digital communications. Prior to joining wrongful conviction efforts, Alicia helped launched the new msnbc.com website and then transitioned into a community editor role on the social media team. She also served as a digital project manager on President Obama's 2012 reelection campaign. Alicia graduated from Brown University in 2011 with a degree in Africana Studies. Follow her waves on Soundcloud. Follow the Innocence Project on Twitter and Instagram and Facebook.
10/6/15 - "On What to Do When Sherman Alexie Shouts Out Your Book"
NM: You retweet that shit and try to stay calm.
Hope it helps you move these books like crack rock.
DS: Halloween score Cookie Lyon: 21 Racism: 1022
Went to a mostly white gay bar last night, wrong choice
11/1/15 - "On Interracial Relationships and Love"
ZM: Real talk: I almost got married to a Japanese man after college.
I quit my TFA job and decided to apply to art school, and he spent a lot of time being depressed over not finding a job, though it was the recession. I think I could've dealt with that though, but we had very different perceptions of reality. He was an upper middle class eldest son of a Japanese immigrant. He bought completely and totally into the myth of the model minority. And I'm poor and black ass hell. And sometimes I would be crying over gentrification and shit and he would be like, I don't know why you're upset over this, gentrification is a GOOD thing
You know, too much of the Kool-Aid in his cup.
No one ever thinks they'll fall in love with anyone. That's why relationships are so terrible.
11/1/15 - "On Queer Relationships and Love"
DS: Real talk: I almost married a woman a few years ago. Genuine love too. Makes no sense for how gay I am.
Tho she was queer too. Queerest relationship I ever been in.
11/1/15 - "On Zonez Forever, Polyamory, and Commitment"
ZM: That sounds like my dream. Genuine partnership and commitment with someone queer like me.
Romance negotiable.
DS: Zoe, we can make it happen
If you promise to tell me before you cheat on me, or if you down for the poly train, I gots a ring for you
ZM: Is there like an app for this, to tell you when I will cheat? Bc if so, then yes.
And I don't need a ring, I need someone to wash the dishes.
DS: Can we just get a dish washer?
ZM: You gonna pay the water bill?
DS: On time too
DS: Man, biscuits are better than most sex
11/3/15 - "On Beef with Spike"
NM: Man, fuck that cat for this one
ZM: Where do we draw a line on being able to capitalize off of pain in order to make art?
"Art"
Who the fuck is served by this
DS: The problems of violence in specific urban eras runs a lot deeper than who getting pussy
It's a cheap answer
A cheap idea
But why be impactful when you can be hilarious?
Why get deep down in it when you can put Sam Jackson in an orange suit?
Why shift the culture when you can call Nick Cannon?
Kiss my ass spike lee
It's like watching your Uncle dance at your cousin's wake
11/3/15 - "On Independence Day's Perfection"
ZM: And I will fight anyone who says different
DS: Will Smith punching an alien was my gateway drug to queerness
ZM: It was my gateway to wanting to be a stripper
When I thought strippers kept their panties on
DS: my favorite thing to say during sex is "punch me like i blew up the White House"
ZM: Why is there no swooning emoji?
NM: wait.
to be fair if you blow up the white house i might not punch you.
unless the obamas are in it.
then i'm smacking the mess outta you.
that seems fair.
11/3/15 - "On Immortality"
DS: No obamas will die
Like, literally
I'm sure they all are immortal
ZM: My mother just told me off for frying chicken unevenly. Talking to y'all getting me in trouble in the kitchen
NM: Mom is raising you right
Bless her.
DS: you gotta learn
run if you hear a belt
ZM: She's diversified. Shame is her only weapon these days
NM: Chicago over everything
ZM: Heyyyy Alicia
DS: Heeeeeeey, Alicia! Welcome to the function! Ribs are over there. Help yourself.
NM: wait there's ribs?
why ain't nobody tell me?
DS: There's always ribs if you look deep enough in your heart, Nate.
#SoulRibs
11/10/15 - "On Parenting, cont."
ZM: Today I went to Parent Teacher conferences for my seven year old nephew. Hot ass mess.
I'm completely aware that he is a strange child, but the teacher just looks confused by him.
And apparently he's in trouble in Ethics and can't go back?
Bc he disagreed with the teacher and when the teacher told him to be quiet, homie was like, "you're violating my AMENDMENTS. This is a DEMOCRACY. Except for RACISM."
11/10/15 - "On Understanding"
ZM: I think this is just what happens sometimes when your parents grew up poor but you grow up middle class and your mom is too busy working all the time to be on that ass: you're smart as hell and you know it and somehow that makes you okay with getting mediocre grades
But he's a seven year old brown kid, I want him to be okay with being who he is and not apologize for it
11/11/15 - "On Moving Up"
NM: just all this shit at Mizzou and Yale and thinking about the psychic costs of "opportunity" for black folks in white spaces.
DS:Word.
Too be honest, I've changed how I talk to young cats about that "opportunity" a lot lately.
NM: what has changed?
DS: I've seen a lot of mental collapse undergone in the name of "making it"
Just less pro-college is always a yes than I have been
Cause of the mental bs, the debt bs, the ways in which the system is only meant to keep the system in power bs
As long as they have the ability to learn in some way I'm just like "dem white campuses will be there when you want them"
11/11/15 - "On The New University"
NM: yo grandma's basement
with books by black people.
DS: Seriously. Aunties with good book collections and who buy you tickets to shows is the new university
But like, if they have some good mentors who will feed them stuff, communities that are serious about art or activism work, then I think PWIs might do more harm than good sometimes, at least for the 18 year old psyche
I got/get so sick of my mentees going through it and barely surviving because of the mess they go through with these white folks
11/12/15 - "On Blessings"
ZM: May we all teach brilliant brown children
11/12/15 - "On Real Beef with Spike"
NM:Cause I think he really thinks this shit is okay.
Ain't nobody pulled his coattail and he's in the pulpit preaching from a bible verse that don't exist.
GB: Did Barack just drop the hottest song of 2015?
DS: It's like he just got on stage and called out bad boy at the source awards.
He got that inner wave cap on.
Michelle saw him cookin eggs and thought he was back at it
NM: i want to go to a juke party now
specifically to get it popping to this
and then hear bounce and break yo back
DS: I wanna hear "that bish got on some k-Swiss" while seeing someone in k-Swiss
NM: i thought about buying k-swiss recently
just because the past
DS: And if I could, I would go to Mervin's California and buy some reebok classics for 21.99 right now
NM: i want some high top black reeboks
DS: I want some power ranger LA gears for my readings and features
NM: Wooooooo
11/30/15 - "On Thanksgiving Break, Continued Unrest"
NM: I didn't chill at all. TBH
I made a rap song though and that was okay.
But the week was a lot of stress and a lot of obligations being back home.
and having the news like literally be my folks
plus actual fam shit like helping yr niece with college decisions
ZM: I haven't watched or read the news in a week
Though I had to explain that reverse racism wasn't real to my sister over a spades game
DS: i'm just in Ann Arbor, which means I feel like the only black dude on a desert island 80% of the time
also, I think if you are on an island with all white folks and you the only nigga, it's still a desert island
but I feel hella scared, angry, but also isolated from the actual world
12/4/15 - "On The Innocence Project"
AM: it's amazing internally. it's very mixed age and race. we have the whole law school student contingent waves of newer people but then lots of folks who've been here for 5+ years
60-70 people run well and everyone takes their job very seriously. the head of lawyers is a black man and the cfo is a black woman.
it's the blackest place i've worked since the historymakers.
12/8/15 - "On NAACP Image Award Nominations"
NM: It's very black
I feel great. I want to buy a gold chain
DS: Nigga, this is like being on the cover of Jet
1/4/16 - "On Nick Cannon"
ZM: every time I forget that Nick Cannon exists he does something to remind me why I try so hard to forget that he does
Popular in the Community