The Bigelow Expandable Activity Module, or BEAM, will travel to the International Space Station early next month aboard a SpaceX Dragon spacecraft during a resupply mission. It'll be the first expandable habitat deployed on the ISS and will remain attached to the structure for two years.
Astronauts will only make four trips into BEAM, the longest being about three hours, Gizmodo reports. Its prime purpose will be to gather thermal, structural and durability readings to show if expandable capsules are well-suited for human habitation.
BEAM's svelte profile could prove optimal during future long-term, distant interplanetary missions where space will be at a premium. Once the structure is installed on the ISS, it'll slowly be filled with air and double in size to around 13-feet-long and 10.5 feet in diameter.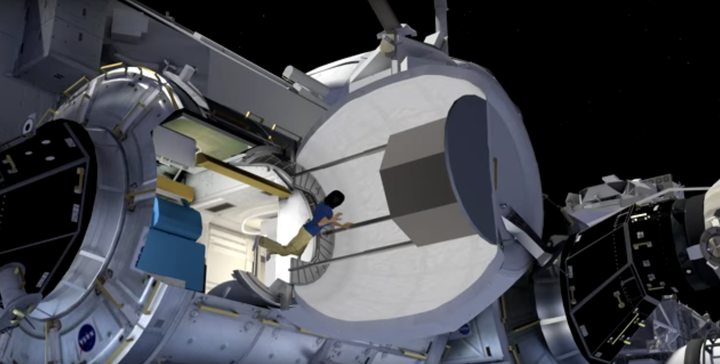 NASA could expand the two-year test up to five years, but once the mission is complete, BEAM will be detached to burn up in the Earth's atmosphere.
The space agency notes that before any potential mission to Mars, "several rockets filled with cargo and supplies" would precede any human departure. Once in place, the inflatable structures provide protection from cosmic radiation and space debris.
"Expandable modules, which are lower-mass and lower-volume systems than metal habitats, can increase the efficiency of cargo shipments, possibly reducing the number of launches needed and overall mission costs," the agency says in a description of the BEAM project.
Correction: This article has been updated to indicate that Dragon is a spacecraft and not a rocket.
REAL LIFE. REAL NEWS. REAL VOICES.
Help us tell more of the stories that matter from voices that too often remain unheard.
BEFORE YOU GO
PHOTO GALLERY
NASA Space Tourism Posters