Remember in 1999 when we all thought we were going to get stupid rich by collecting Beanie Babies?
Something tells us the couple in the photo below remembers it all too well: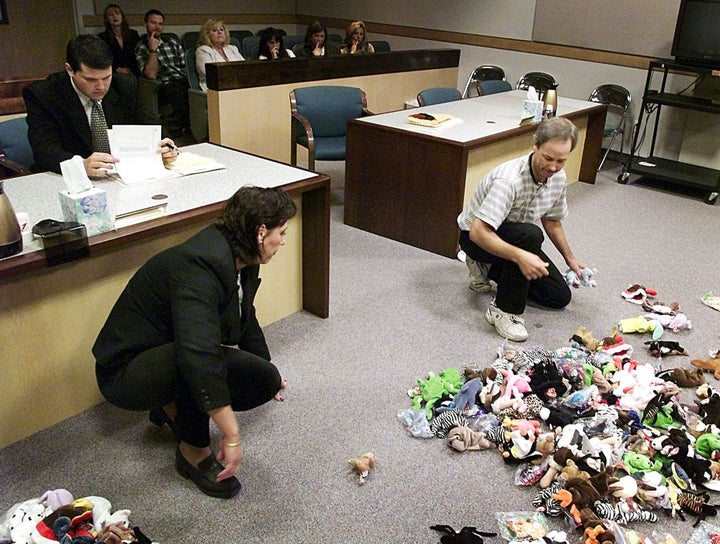 Nov 5, 1999, Las Vegas, Nevada, USA: Attorney Frank Totti looks over papers while his client Frances Mountain sorts out Beanie Babies with her ex-husband Harold Mountain in Judge Gerald Hardcastle's Family Courtroom in Las Vegas November 5. The couple, who were divorced four months ago, were ordered to divide up the collection valued at $2,500 to $5000 but were unable to do so by themselves. The collection was ordered spread on the court floor and divided up one by one under the supervision of Family Court Judge Hardcastle.
The surreal photo was featured in a Slate piece on the Beanie Babies craze of yesteryear— and thank goodness it was. May we never forget how obsessed we all were with small stuffed animals 21 years ago.
The HuffPost Lifestyle newsletter will make you happier and healthier, one email at a time. Sign up here.