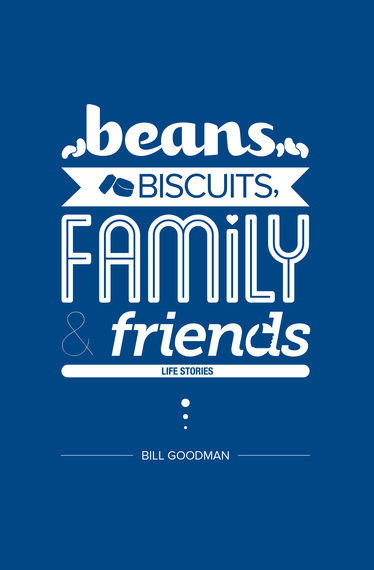 "Who knows how long this will last
Now we've come so far, so fast
But somewhere back there in the dust
That same small town in each of us"
-- Don Henley and Bruce Hornsby
As the Chairman of RRP International Publishing and Digital Media, it was an easy decision for our company to publish a book written by Bill Goodman. Bill is a Kentucky Hall of Fame journalist and one of the best known broadcast journalists in the state. He is the host of the popular public affairs program Kentucky Tonight and a number of other well-known programs on Kentucky Educational Television. Goodman has been the moderator for a plethora of political debates and received national acclaim for his professionalism and insightful questions during the KET debate between Senate Majority Leader Mitch McConnell and his challenger, Kentucky Secretary of State Alison Lundergan Grimes, in 2014. He has a reputation for being even-handed and fair in his approach to news.
I knew Bill Goodman is well-respected, but a lot of well-respected people don't make the transition to writing an interesting book.
Beans, Biscuits, Family and Friends: Life Stories (RRP International Publishing) is a series of essays that touch on three distinct topics. It gives a vivid and in-depth picture of life in rural Kentucky during Goodman's childhood and coming of age years. It gives the world an insightful look at the famous abstract painter Joe Downing, who is Bill's cousin. Then Goodman takes us on a first person account of mountain climbing and backpacking at some of American's most challenging venues.
It is a first class piece of literature.
Goodman has an MFA in Creative Nonfiction from Spalding University and Beans and Biscuits touches the emotions. I read the book without stopping and found that most people who purchase the book do the same thing. Once you read one of the essays, you can't wait to get to the next one.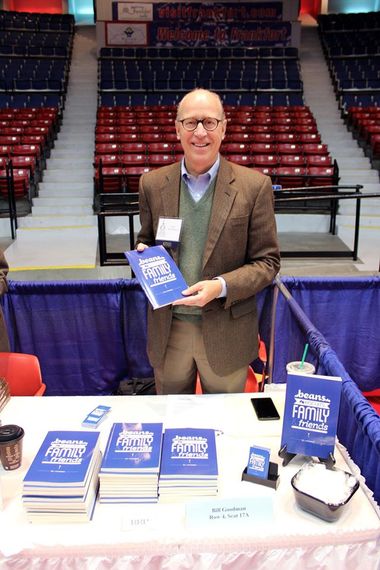 "No, I cannot forget where it is that I come from
I cannot forget the people who love me
Yeah, I can be myself here in this small town
And people let me be just what I want to be"
-- John Mellencamp
Bill and I are both Kentuckians, but it is hard to imagine two people with more different childhood backgrounds. There is a line in Beans and Biscuits where Bill says that "the Baptist Church was the closest thing to the center of the universe for a boy growing up in that place and time."
I had a different center of the universe: my father's bookmaking parlors. I've written about the Northern Kentucky of my youth when wide open gambling and the Mafia were pervasive, and I grew up in an environment where all kinds of colorful things happened, but we never understood at the time that they were colorful.
Dad's bookie joints didn't get a lot of cross migration with the people who were hanging out at the Baptist Church. Though my adult lifestyle is closer to teetotaling Baptists than the hard living gamblers of my youth, I have that same sense of love and community for the people of Northern Kentucky that Bill articulates about his childhood experience. There is something about Kentucky, especially rural Kentucky, that allows people to connect in a deep and visceral way. Something about the Bluegrass State causes us to immediately have a bond. Goodman captures the spirit of Kentucky connectivity in a unique and touching way. Former Governor, Senator and Major League Baseball Commissioner A.B. "Happy" Chandler once said, "I never met a Kentuckian who wasn't either thinking about going home or actually going home." Goodman's book makes you understand why Chandler's statement is so profound and true.

Like Governor Chandler, Goodman was away from Kentucky for several years and came back. His career in Houston television was the basis for one of the most amusing stories in the book, when Bill attempted to use elephant manure to fertilize his Houston garden. Bill found that elephant manure and the climate in Houston will not produce tomatoes and flowers like it did in his old Kentucky home. It will create a smell strong enough for allof the neighborhood to complain. And I suspect it had Goodman longing to come back to a state where the climate and availability of manure makes growing tomatoes a less challenging exercise.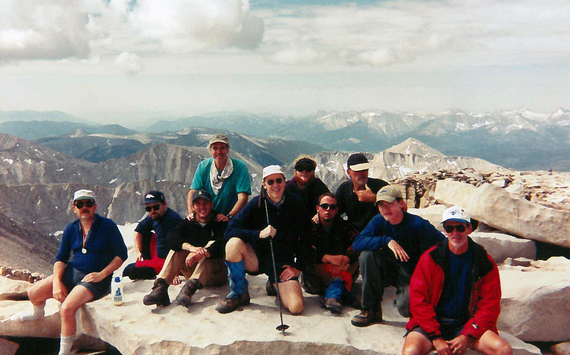 "Go tell it on the mountain, over the hills and everywhere"
-- John Wesley Work
I knew that Bill had grown up in rural Kentucky and that he was related to the talented Downing family, but the book's great revelation was Goodman's achievements in the world of mountain climbing.
His essays about climbing Mount Rainier and Mount Whitney are gripping and spellbinding. They also hit me at a unique time in life. My past year has been a journey to health, physical fitness and a 111 pound weight loss that I am chronicling in a book called Brand New Man that will be released in 2016. It made me appreciate the joy of taking on challenging physical activities. But climbing two of the largest mountains in North America is a whole different kind of challenge, where life and death are part of a unique and monumental achievement. It showed a side of Bill that I had never known before.
Bill Goodman showed that he is not only a hall of fame journalist; he is a hall of fame author and every true Kentuckian should own a copy of his book.
Don McNay, CLU, ChFC, MSFS, CSSC, is a best-selling author, an award winning structured settlement consultant and former syndicated columnist. He is the Chairman of RRP International Publishing, based in Lexington, Kentucky, which published Bill Goodman's book. McNay's book Brand New Man: My Weight Loss Journey will be released in 2016.
Calling all HuffPost superfans!
Sign up for membership to become a founding member and help shape HuffPost's next chapter