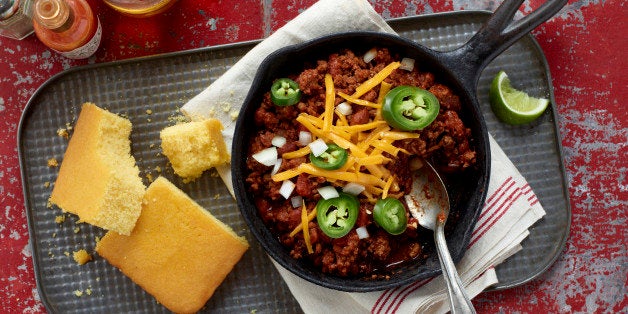 There are a few really great food feuds that will never die: New York pizza vs. Chicago pizza, whether it's a hoagie or a grinder, whose barbecue is the best and whether or not beans are allowed in chili. NOW EVERYONE CALM DOWN. Since football food season is now on, we want to tackle the age old question of which chili recipe is the best chili recipe.
The answer, really, is kind of a cop out so please don't yell at us -- all chili is good chili and we can live in peace and harmony when it comes to beans. Really, seriously, Texas. We see you getting red in the face over there. Your meat-and-chile-only chili (also known as a bowl of red) is one of your greatest contributions to American culinary history. But if someone wants to put beans in it, they should totally be allowed to. Because beans are delicious, cheap and good for you. For goodness' sake, Cincinnati puts cocoa powder in their chili and it still tastes good, so we've decided that chili really cannot be screwed up. In case it wasn't clear, we are giving beans in chili our blessing.
In what may be the single most meaningful advancement in the beans-in-chili-debate's history, last year, the International Chili Society's World Chili Cook-Off included an additional division -- you guessed it -- chili with beans. Look, guys, the International Chili Society said so. So stop telling people that their beans are invalid.
America is like a beautiful Benetton ad of regional chili variations. Don't believe me? Don't worry, we found pictures.
Texas' Bowl Of Red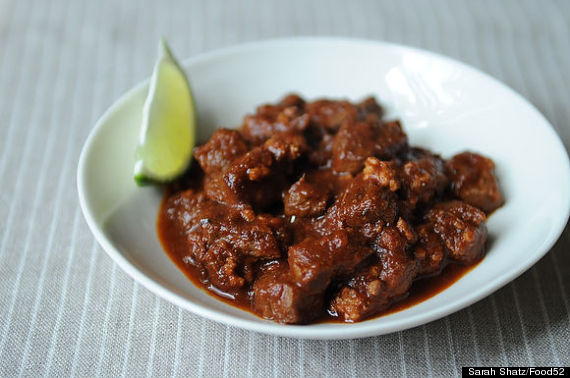 Meat. Chiles. Tomatoes. Little else, simply perfect. Get the Bowl of Red recipe from Food52.
New Mexico's Green Chile Stew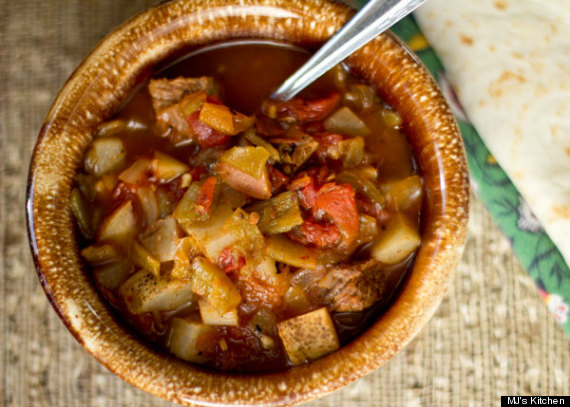 New Mexicans don't care whether or not there are beans in our chili. We only care that you refer to green chile stew (chile with an 'e,' not an 'i,' thank you) correctly. Usually made with pork (sometimes beef), New Mexico green chiles, potatoes/beans, etc., this stuff will knock out a hangover or a cold in no time flat. Get this amazing green chile stew recipe from MJ's Kitchen.
Cincinnati Chili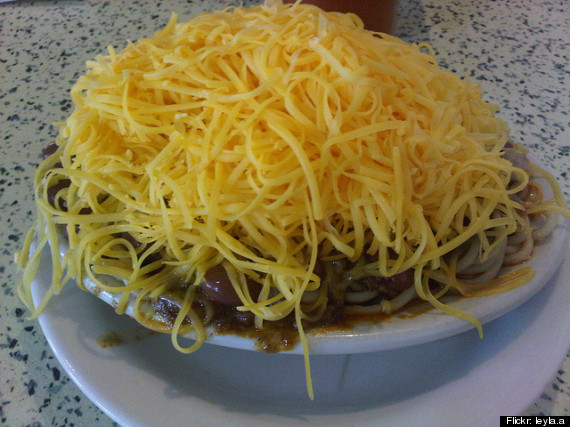 A five-way Cincinnati Chili includes spaghetti, beans, raw onions, chili and cheese. Let us start off by saying that anything that gets topped with this much cheese is a-okay with us. It sounds crazy, but give it a chance. Get a great Cincinnati Chili recipe from SAVEUR.
Kansas City Chili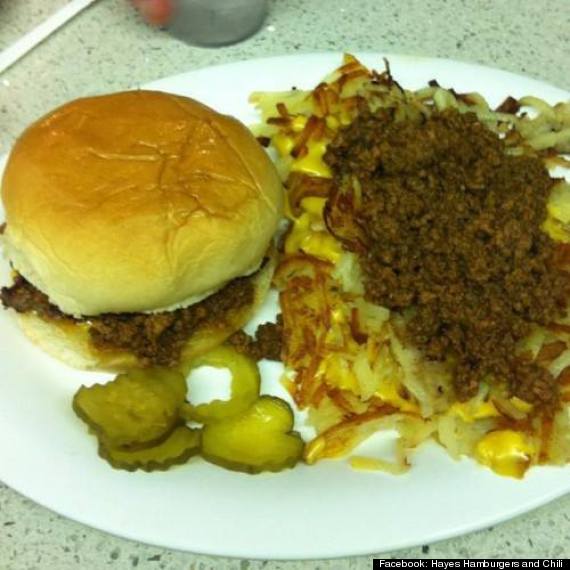 Popularized by chili joints like Hayes Hamburgers and Chili and Fritz's Chili, Kansas City style chili is basically a loose meat sauce with ground chilis in it, that you then season and flavor yourself upon ordering. Be prepared, it is different.
Michigan-Style Coney Dog Chili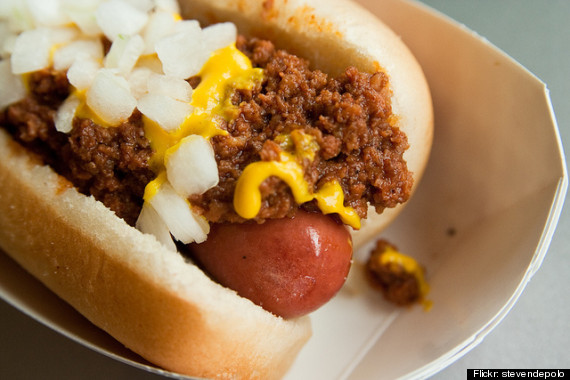 Michigan's Coney dogs are legendary at this point, and have created micro-feuds of their own within the already existing chili feud. There are never beans in Michigan Coney chili, only ground meat and spicy chilis, nearly always slathered over a hot dog with raw onions and the yellowest mustard you've ever seen.
Chili Beans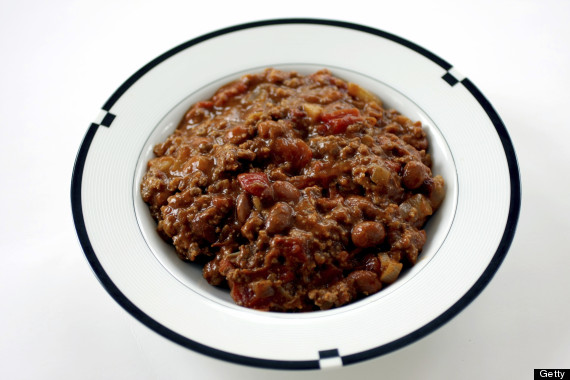 Beans were first added to chili to stretch it further. Beans are cheap and when times are tight, they're an easy way to get nutrition and fill up hungry stomachs. They have the added bonus of tasting ridiculously delicious in chili, and we'll confess that when we think of chili, we think of beans.
There's not a single version we wouldn't eat, and we can't wait to try new ones we've never even heard of. Did we miss your favorite regional chili variation? Tell us about it in the comments!