Rare video taken by National Geographic shows bears in Yellowstone National Park slipping into a natural washbasin for a cooling bath -- irrefutable evidence that the magazine is spying on the animals' private lives.
Camera traps placed by a National Geographic team near Yellowstone's "bear bathtub" show grizzly bears and black bears dipping into the natural spring to cool off, clean up, and hydrate. The researchers had hoped to study bear behavior, which turns out to be over-the-top adorable. The recording even has the money shot of animal videos: The bears discover the camera and knock it over.
The footage shows a bear rubbing itself on grasses bordering the pool, apparently marking the area with scent. Researchers have observed bears doing this on trees, but had not seen the type of scent-marking shown in the video, according to Kerry Gunther, Yellowstone's bear management biologist.
The video was released in conjunction with National Geographic magazine's May 2016 issue, which commemorates the centennial anniversary of the National Park Service with a feature on Yellowstone, the first U.S. national park. The magazine explores how the 140-year-old park and its wildlife are being affected by development, ranching, tourism and hunting.
According to the Park Service, the greater Yellowstone ecosystem was home to 674 and 839 grizzly bears in 2014, up from 136 in 1975, thanks to protections from the Endangered Species Act and a program begun in 1960 to minimize bear-visitor interactions. About 150 grizzlies are believed to live inside the park perimeter. Yellowstone also has black bears, making it one of the few areas south of Canada where black bears coexist with grizzlies. Park officials are less clear about how many black bears are in the area.
Related
Before You Go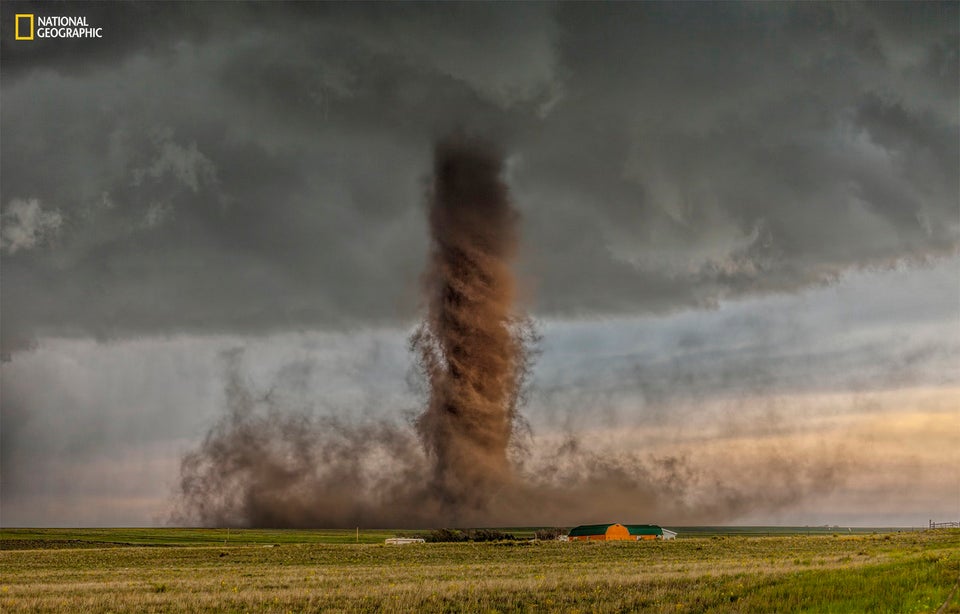 2015 National Geographic Photo Contest winners
Popular in the Community