Update, 5:00 p.m. June 26, 2013:
The Washington Humane Society, with help from the Maryland Department of Natural Resources and the D.C. Department of Health, released the black bear into the wilderness of western Maryland, according to DCist.
The Humane Society also took an adorable video of the woozy black bear's journey back to freedom.
A black bear spotted in D.C. Wednesday morning was tranquilized and captured by police, according to WUSA9.
The bear, whom officials believe is about a year old, was seen by residents near the 4900 block of Rockwood Parkway in the Spring Valley neighborhood in northwest D.C. Police alerted residents via Twitter and asked people to avoid the area.
According to WAMU's Martin Di Caro, the bear was hit with a tranquilizer by animal control and the reporter took to Twitter to post pictures of a law enforcement official carrying a gun and the sedated black bear.
Whether this is one of the same bears is not clear. But perhaps the young black bear was just looking for the excitement he couldn't find in the suburbs.
And chances are, this most recent bear sighting will only add to comedian Stephen Colbert's fear of those large furry creatures invading the D.C. area.
Related
Before You Go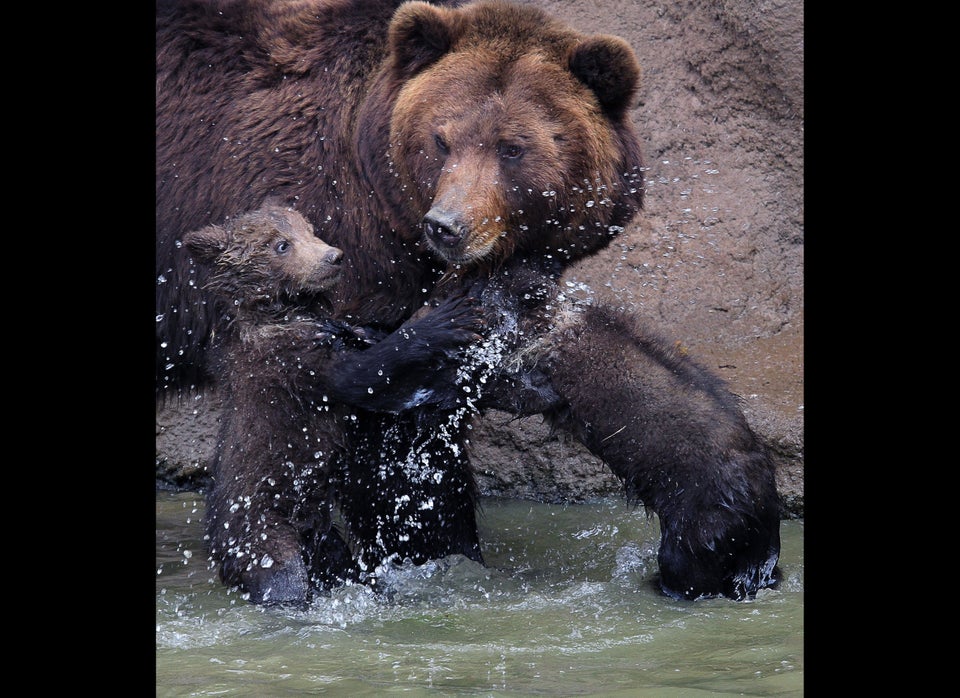 Photos Of Bears
Popular in the Community