Chief Saunooke Bear Park, a North Carolina bear pit accused by animal rights activists of abusing the bears in its care, was recently shut down by federal regulators and slapped with a hefty fine over "inhumane conditions."
According to the Associated Press, the U.S. Department of Agriculture (USDA) released an order this month to suspend the bear park's exhibitor license and fine the facility's owners $20,000. Federal inspectors said the bear pit, located in Cherokee, N.C., was "failing to provide the bears with appropriate food, proper veterinary care and a safe enclosure."
For years, the People for the Ethical Treatment of Animals (PETA) has vocally condemned what it said were cruel practices carried out by staff at the Chief Saunooke Bear Park. PETA members publicly protested the private zoo's treatment of its bears and called on federal agencies to shut the facility down.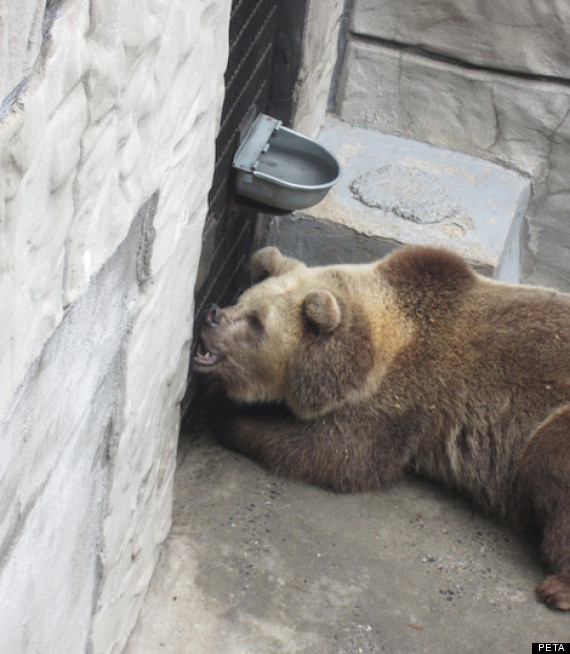 According to video footage captured by PETA inside the Chief Saunooke Bear Park, the animals bite at the metal fencing installed in the pits and sometimes break their teeth. (Photo Credit: PETA)
As of Jan. 29, however, the park will remain on lockdown until it is "able to demonstrate full compliance" with the AWA, according to a PETA press release.
The bears will likely remain with their owners for the time being.
"[The bear park owner] would still need to provide humane care and treatment for those bears," USDA spokesman Dave Sacks told the Citizen-Times of Asheville, N.C. "In order to get his license reinstated, he would have to prove that to the USDA. It's not like we're taking over the care of the bears. They are still his property, legally, so that's still up to the individual to care for them."
Delcianna Winders, a director at PETA, told the Citizen-Times that she hopes the bear park will remain closed for good and that the bears will be relocated "to a reputable sanctuary where they'll have the veterinary care, food and other essentials that they have been denied for years."
Kole Clapsaddle, the park's owner, has yet to comment on the recent shutdown.
Despite the efforts of animal rights and conservation groups, humans continue to threaten the well-being of bears in captivity and in the wild. As PETA notes, bears are sometimes used as performance animals -- for instance, in circuses, as actors and as dancing bears -- to the great detriment of the animals. In addition, according to Seethewild.org, "six of the eight species of bears are endangered or vulnerable and their numbers are in decline." Sun bears and giant pandas, for instance, are considered to be animals whose existence in the wild is seriously threatened.
Related
Before You Go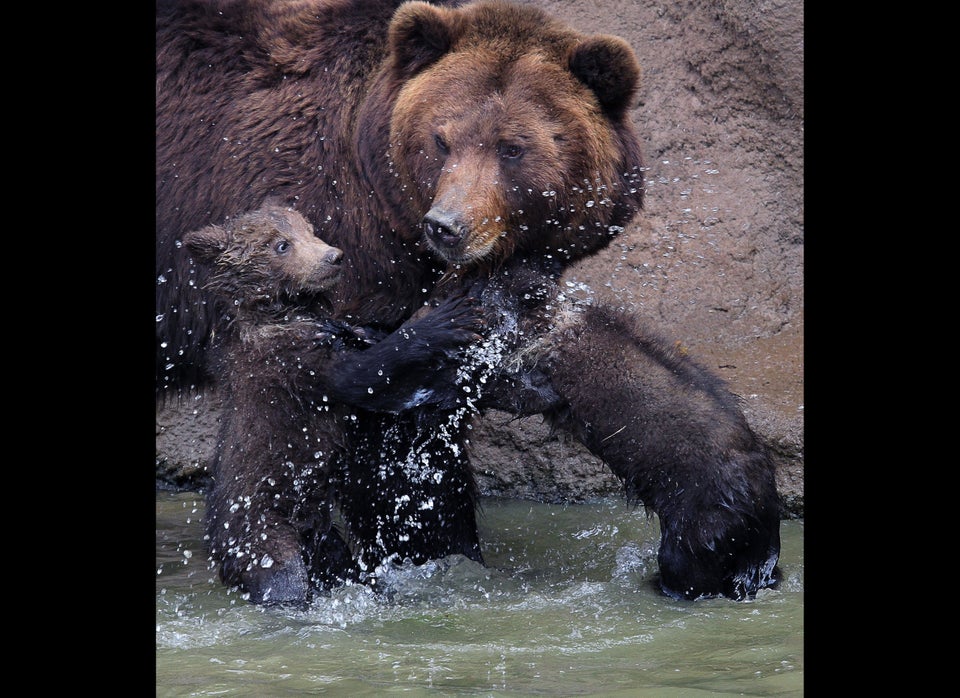 Photos Of Bears
Popular in the Community