Two men have created a line of underwear that specifically caters to members of the bear community -- and all kinds of other men.
Called Bear Skn, the "comfortable underwear for men of size" is currently engaged in a Kickstarter campaign in order to finance the project. Jody Koenig and Bjorn Ryan-Gorman decided that a line of underwear was necessary after a lifetime of not feeling completely comfortable in their own undergarments.
In order to better understand the motivations behind Bear Skn and what the pair want to accomplish with this Kickstarter campaign, The Huffington Post chatted with the pair this week.
Why did you decide this underwear was necessary?After trying a number of different styles, there just wasn't anything out there that had the right combination of support, comfort, ventilation and affordability. So we began designing our own to suit the needs of everyday men.
You mentioned this underwear being for "everyday men" but would it be unfair to say you're especially interested in the bear community?Bjorn and I are a part of the bear community so, yeah, we interested in bears, and with that we are trying to be inclusive of everyone regardless of sexual orientation. We want to celebrate being who you are and being comfortable in your own skin. Being bears we understand what its like to be excluded socially because we don't fit into the stereotypical gay community. Feeling sexy gives you the confidence to make new friends, get that promotion at work or attract that guy you have your eye on! That confidence starts with a great pair of underwear.
The gay community is often stereotyped as being unforgiving when it comes to body image and judgments about bodies. Is the Bear Skn advertising campaign meant to combat that?Absolutely! We wanted to see men like us in underwear! Both Bjorn and I were tired of trying to fit into some designer underwear that say Large or Extra Large but are obviously not. We started asking our circle of friends and noticed a common theme. So we're making comfortable, sexy underwear for them. Our friends are every color of the rainbow and a beautiful variety of sizes.
You've already surpassed your goal -- what are you going to do with the additional funding?The initial response to our Kickstarter campaign was amazing. We raised $20,000 in 48 hours. All of the additional funds go to offering our customers more options. We are already offering extended sizes. Then an exclusive Kickstarter colorway and at $100k we will be adding boxer briefs to our collection.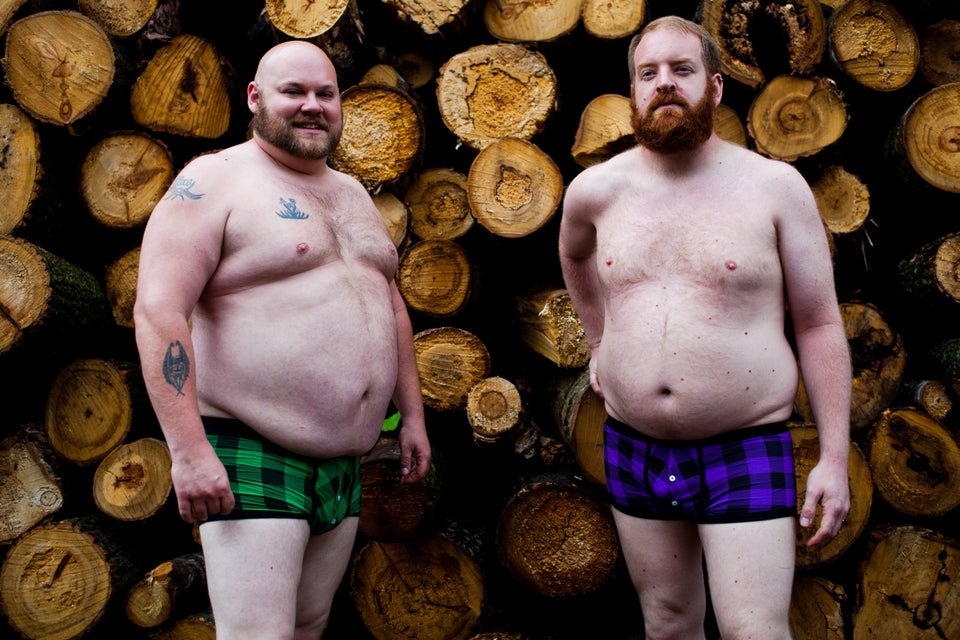 Bear Skn
Popular in the Community