 "Piece of shit," you've been replaced by "shit breather" in the lexicon of dumb Wall Street emails. Because if there's a Wall Street scandal, you can bet there are some dumb emails involved.
The latest example is brought to you by the lawsuit New York Attorney General Eric Schneiderman filed Monday evening against Bear Stearns (via JPMorgan Chase & Co., which purchased Bear during the crisis) alleging it knowingly stuffed mortgage-backed securities full of subprime garbage and then foisted them on unsuspecting investors.
Sure enough, there are emails. The AG's complaint says it has a bunch of emails showing how Bear Stearns employees and executives, even, were well aware of how ugly the loans they were stuffing into mortgage bonds were:
For example, according to a June 2006 internal Bear Stearns email, almost 60% of AHM loans that were purchased through the conduit were 30 or more days delinquent. After learning this information, Defendants went on to issue
over 30 subprime and Alt-A securitizations that included AHM loans. ...

Other internal communications reflect Defendants' awareness of the bad quality of loans that were being included in other securitizations.

In connection with the Bear Stearns Second Lien Trust 2007-1 ("BSSLT 2007-1") securitization, for example, one Bear Stearns executive asked whether the securitization was a "going out of business sale" and expressed a desire to "close this dog." In another internal email, the SACO 2006-8 securitization was referred to as a "SACK OF SHIT" and a "shit breather."
Somewhere, former Merrill Lynch analyst Henry Blodget is shaking his fist in rage: His email about touting a "piece of shit" tech stock in the dot-com bubble has now been upstaged. "Shit breather" is so much more poetic, if a little confusing. How does one breathe shit?
Anyway, in another email exchange, an underwriter at mortgage banker EMC Mortgage -- another defendant in the New York AG suit -- writes about how much pressure Bear Stearns was putting on her company to buy and securitize more loans, no matter how much shit they breathed:
I refuse to receive any more emails from [a Bear Stearns Senior Managing Director] (or anyone else) questioning why we're not funding more loans each day. . . . [I]f we have 500+ loans in this office we MUST find a way to underwrite them and buy them. . . . I was not happy when I saw the funding numbers and I knew that NY would NOT BE HAPPY. . . . I expect to see 500+ each day. ... I'll do whatever is necessary to make sure you're successful in meeting this objective.
Correction: An earlier version of this story incorrectly spelled the last name of Fabrice Tourre.
Before You Go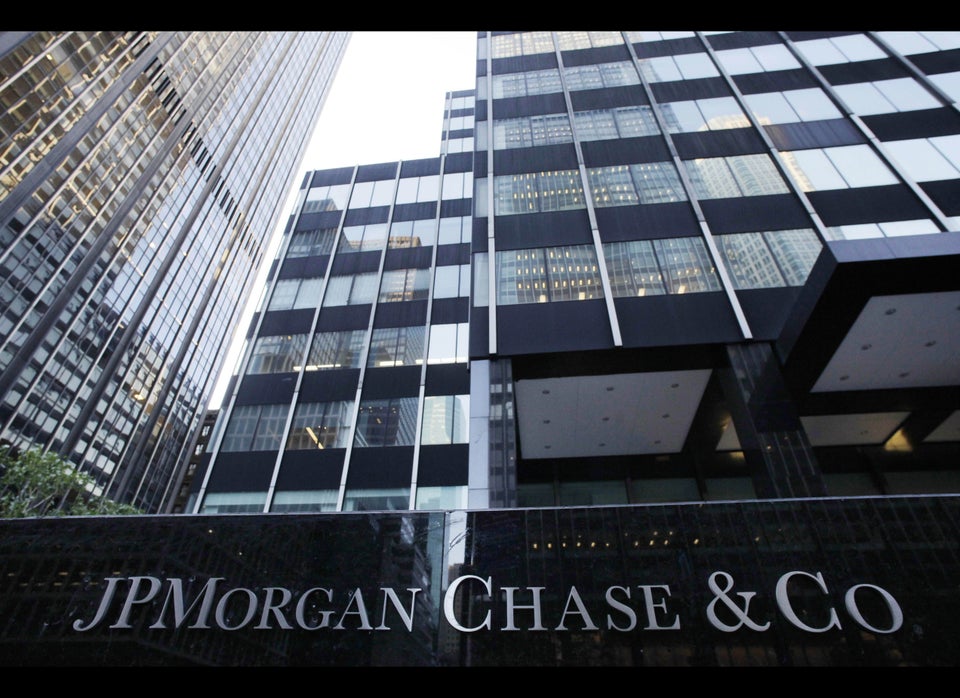 JPMorgan Whale Fail And Nine Other Big Bank Disasters
Popular in the Community