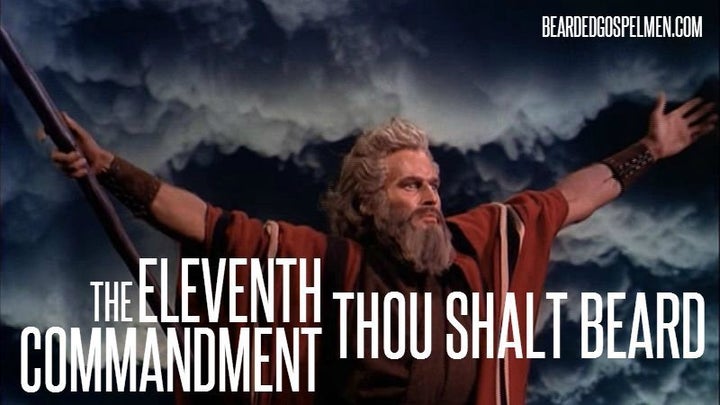 "You shall not cut the hair on the sides of your heads, neither shall you clip off the edge of your beard." -- Leviticus 19:27
To beard or not to beard is not the question. The beard is a given -- given by God.
Bearded Gospel Men simply delivers the divine truth of holy hair growth to the masses. A virtual community started in February 2012 by Joe Thorn, a then-newly bearded Christian, BGM now spreads the Good News daily through tumblr, Facebook and Twitter pages, reaching thousands.
Epic beards of yore. New testaments of follicular fortitude. BGM seems to have it all.
Said BGM in an e-mail to The Huffington Post:
The honest and simple agenda for BGM is getting our beard on and encouraging one another as Christians. We love all beards and all men and all are welcome to visit, comment, and enjoy BGM, but our niche is beards for Jesus (and fun).
But with so much hair in common, the one thing Bearded Gospel Men lacks is a commitment to inter-facial dialogue.
So here's to growing beards together in peace and "hairmony"!
Submit photos below of your favorite faith-inspired, fully grown face. All are welcome!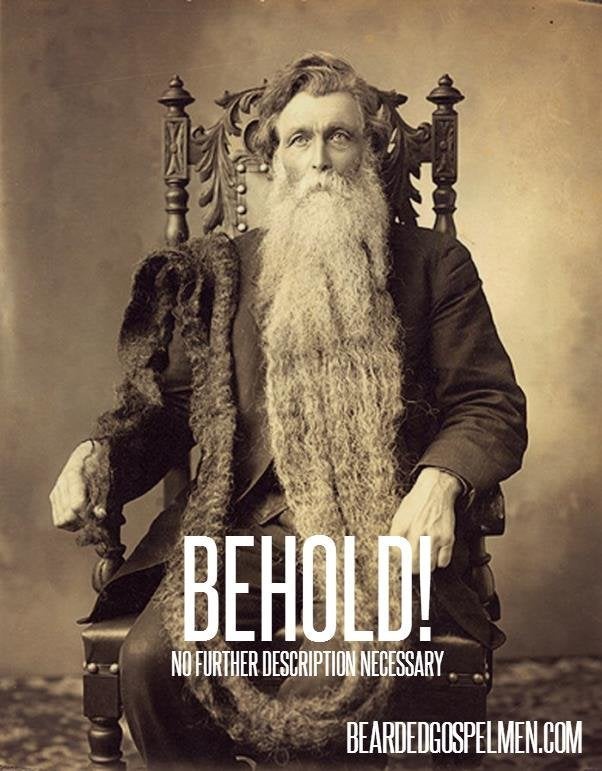 Bearded Gospel Men
At HuffPost Religion, we're telling the news in photos. Click here to check out our photoblog.
Popular in the Community