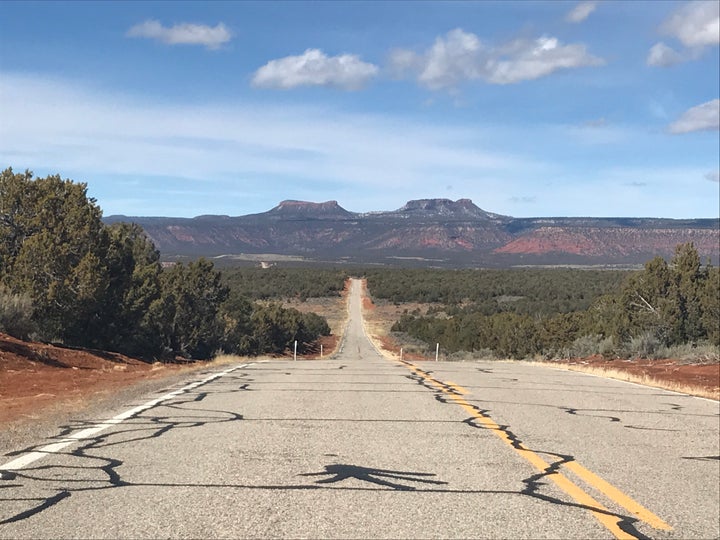 BLANDING, Utah — Passionate proponents and ardent critics of Bears Ears National Monument filed into a school gymnasium here Monday evening for the first of two public scoping meetings that the federal government is holding to receive input on how the Trump administration should manage what remains of the protected Utah site.
Some called on the bureaus tasked with overseeing the new monument to establish a management plan for the original boundary, arguing the entire archaeologically rich landscape deserves increased protections. Others urged officials to ensure monument lands remain open for grazing, off-road vehicles and other activities. And several questioned if the administration wasn't getting ahead of itself by moving forward with land-use planning amid numerous legal challenges.
Monday's event in Blanding comes nearly four months after President Donald Trump gutted the 1.35 million-acre Bears Ears National Monument by 85 percent, reducing it to just over 200,000 acres. He described the monument, designated by President Barack Obama in the final weeks of his presidency, as a massive federal land grab that "threatened" local economies and Utahns' way of life. The new monument is divided into two disconnected sites, named Shash Jaa and Indian Creek, and includes two small satellite units around well-known archaeological sites.
Ernie Washee, a resident of Blanding and a member of the Navajo Nation, dismissed the meeting a "big charade."
"They call it a planning process, but the decision has already been made," he said. His wife, Rebecca Stoneman-Washee, called the recent rollback "tragic" and said the administration shouldn't do anything until the numerous legal challenges play out in court.
Named after a pair of buttes, Bears Ears is home to more than 100,000 Native American archaeological and cultural sites and is considered sacred to many tribes. The Bears Ears Inter-Tribal Coalition — a group of five Native American tribes that petitioned for the area to be given monument status — is among the parties now suing the Trump administration over its recent decision.
Monument supporters aren't the only ones disappointed with the final outcome.
For Zeb Dalton, a cattle rancher from Blanding, 85 percent wasn't enough. He said he appreciates what Trump did — "It's better," he said — but hoped the monument would be rescinded altogether.
Dalton, who has grazing permits both within the original and new monument boundary, argues the designation does nothing to protect archaeological sites and said he worries the management plan will limit his ability to ranch on the lands, despite the fact that the Obama-era declaration clearly stated that ranching can continue. He said he can't understand how one person — the president — could have the power to single handedly designate such a large area of land.
"If they want to do this, they ought to put it through Congress," he said.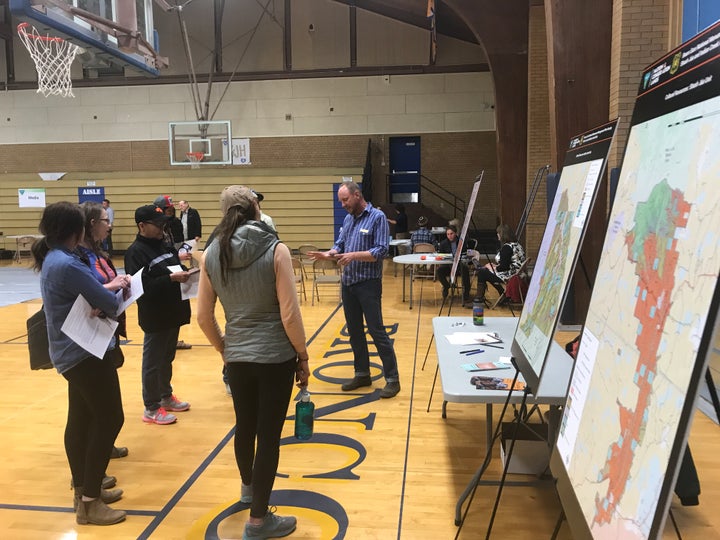 Representatives of the Bureau of Land Management and Forest Service stressed to participants that the meetings were the beginning of a long process to draft and ultimately implement a management plan, and that their comments were important and would be considered.
It's understandable why some might be skeptical.
Following a months-long review of 27 national monuments, Interior Secretary Ryan Zinke recommended that Trump shrink or otherwise weaken protections for 10, including Bears Ears and nearby Grand Staircase-Escalante. In his final report to the White House, Zinke acknowledged that the vast majority of the 2.8 million public comments received by the Interior Department as part of the review favored maintaining the current size of all monuments, but cast them off as part of "a well-orchestrated national campaign organized by multiple organizations."
Leslie Lamont, who attended Monday's meeting from Carbondale, Colorado, said it's been frustrating to watch all the input and work that went into having the monument designated be sidelined by Trump's unprecedented and sweeping cut.
"I feel that a process occurred and it never got off the ground," she said. "It was just chopped off."
Lloyd Nielson, of Blanding, said he's not for or against the monument. Rather, he finds the designation "pointless," as he said it created more work for the Bureau of Land Management at a time with resources and federal funding are stretched thin.
"There's no right answer," he said. "It's just stupid."
A second meeting to receive input on Bears Ears National Monument is scheduled for Tuesday in Bluff. A pair of meetings to receive input on land use planning for Grand Staircase-Escalante National Monument will be held later this week.
Popular in the Community