Watch your (quarter)back, PSL.
Today Starbucks announced the arrival of the Beast Mode Frappuccino, a special blended concoction that is the epic handiwork of Seattle Seahawks running back Marshawn Lynch.
"I'd drink this before a workout," Lynch said in a statement. "...I'm all 'bout that."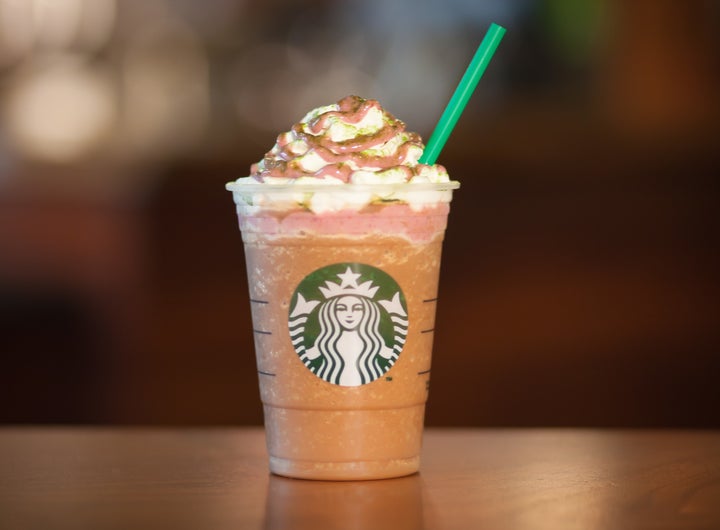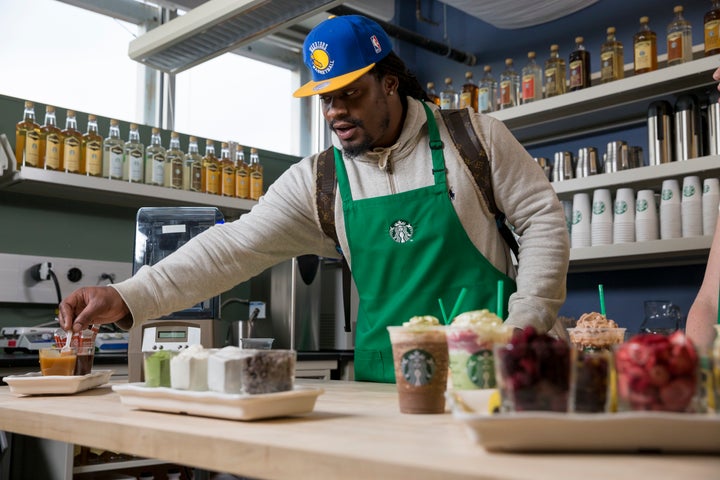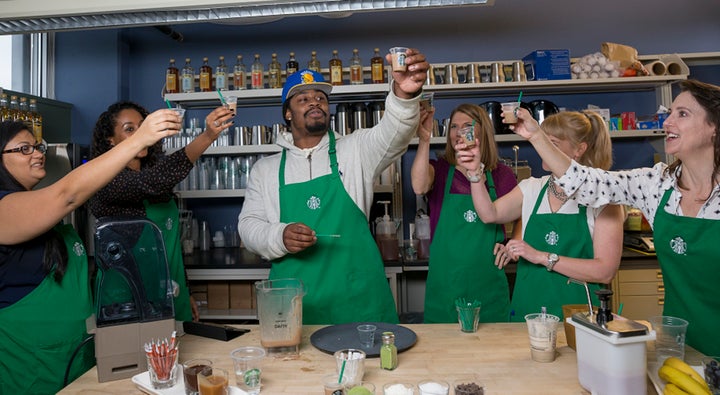 The Beast Mode Frappuccino will be available at participating stores in Oakland, California and Washington state from Oct. 22 through the end of football season.
Starbucks will donate 24 cents -- Lynch's number -- to the Fam 1st Family Foundation for every Beast Mode sold, up to $100,000, and has kicked off the promotion with a $24,000 donation. Lynch co-founded the foundation in 2011 to mentor children on education, literacy and self-esteem.
We're always down to caffeinate for a cause.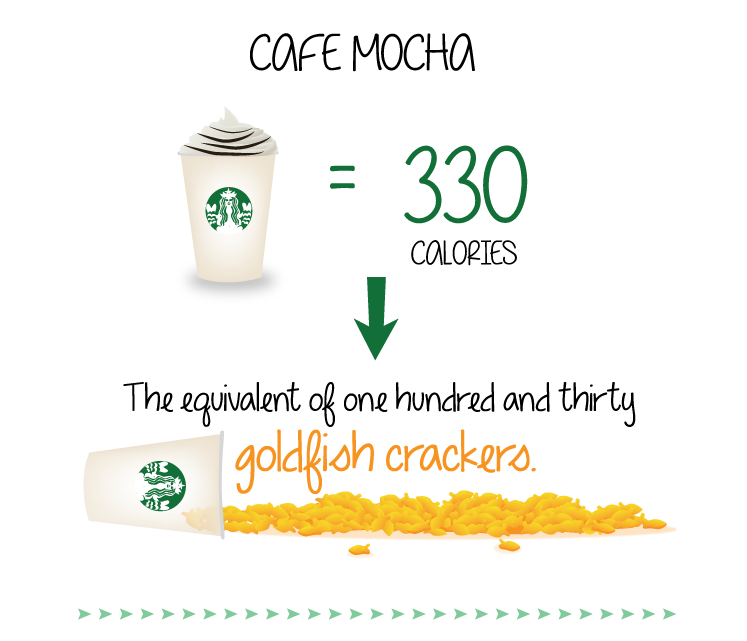 How Many Calories In Starbucks?