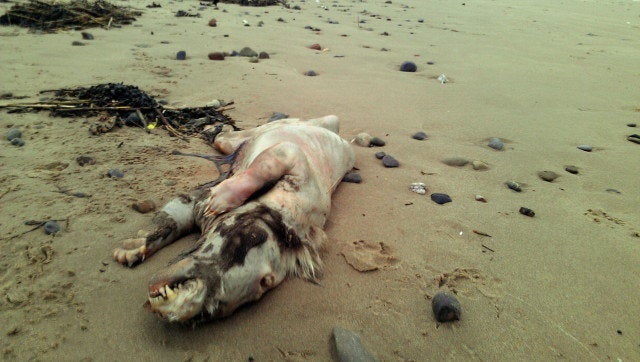 Seriously, what on earth is this?
A mysterious, distorted carcass has been discovered on a beach in Wales, baffling masses.
The beast was discovered over the weekend by local resident Peter Bailey, 27, who came across the creature while taking a walk.
"I was taking my dog for her evening walk across the south beach when she started acting out of character by howling and running round in circles," Bailey told the Western Telegraph. "I ran up to her to see if she was ok and then I came across this hideous looking carcass. I could see it had little hair left on it's decomposing body. Immediately I thought it was a horse but it had claws like a bear and a body of a pig. Surprisingly it didn't smell."
"We did get a call on Friday evening to say a Jack Russell had been washed up on Tenby's South Beach but our staff couldn't find it," Pembrokeshire council representative Len Mullins told Wales Online.
LOOK: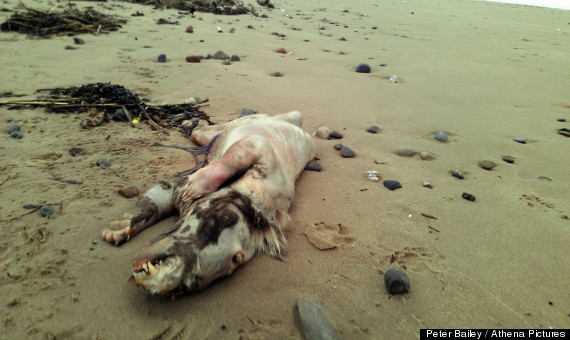 Correction: A previous version of this article incorrectly referred to Tenby as English. Tenby is in Wales.
Before You Go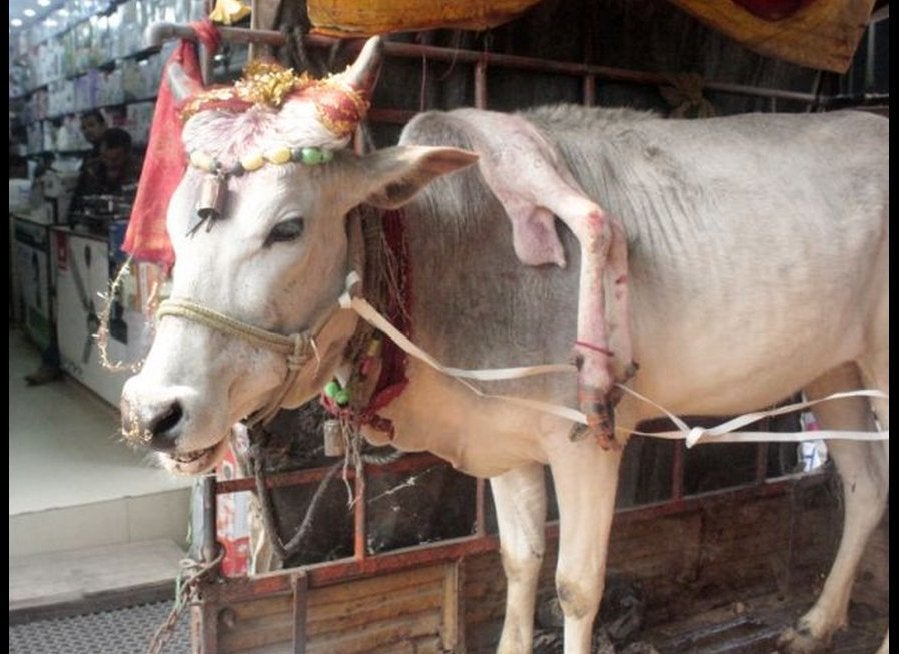 Two-headed animals and other bizarre creatures
Popular in the Community