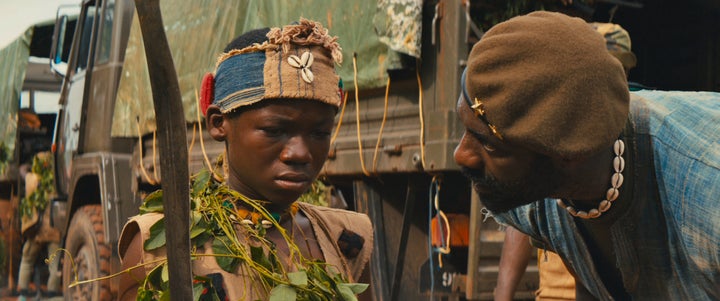 When Netflix first announced their slate of upcoming original feature films, some of which will debut exclusively on the streaming service and some that will also have a theatrical release, it felt like a new era of cinema was upon us. From the announcement of an upcoming drama directed by Angelina Jolie to a Brad Pitt-led war comedy, it seemed that the company was well on its way to reinventing film just as it did television. Now, with Netflix's first theatrical release, "Beasts of No Nation," we're convinced the shift is just beginning.
Based on Nigerian author Uzodinma Iweala's novel of the same name, "Beasts of No Nation" is a drama about child soldiers recruited during a West African civil war. The film, directed and adapted by Cary Fukunaga ("True Detective" Season 1, "Jane Eyre") screened at the Toronto International Film Festival on Sunday night -- and assured us that Netflix is well on the way to its first Oscar nomination. "Beasts" is Netflix's "House of Cards," but of cinematic proportions.
The film tells the story of 11-year-old West African boy Agu, played with a startling brilliance by Abraham Attah. The film opens with Agu and his friends hustling Nigerian soldiers with a stolen TV box frame. The boys playfully reenact shows and movies in place of the missing TV screen for the soldiers, which feels like a winking gesture at the nature of the distribution methods of the film itself. Comically play-acting kung fu fight scenes is just something from Agu's imagination, at least for now, until he's forced to experience real, face-to-face warfare.
For the first 20 minutes of the film, we get to know Agu and his family through lighthearted humorous moments, but each laugh is tinged with a sense of impending dread as the comedy quickly disintegrates and Agu's village becomes a war zone. When a group of soliders arrive, Agu escapes just in time before his father and brother are executed at gunpoint. Now an orphan, Agu is captured by a group of rebel fighters, mostly made up of young men and boys, led by Idris Elba's stringent Commandant. Trained and spiritually initiated into the troupe of warriors, Agu's innocence quickly fades.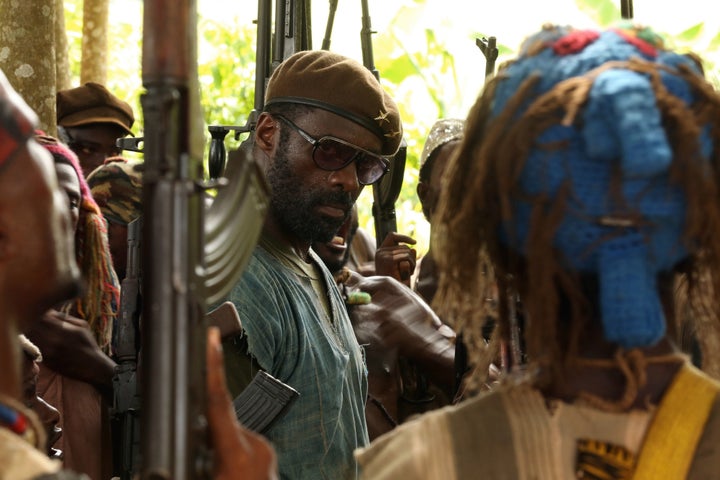 "Beasts of No Nation" is far from an easy film to watch. In one brutal scene when the rebels ambush a traveling group of soldiers, the Commandant hands Agu a hatchet and orders him to execute a man, reminding him that the man's allegiance is with those who killed Agu's family. It's a horrifying moment to watch, mostly for Fukunaga's commitment to keeping the camera on the faces of Agu and another young warrior as the man's blood splatters against their small bodies. At first, the scene recalls the ruthless killings by the child gangs in 2002's "City of God," but unlike that scenario, these boys aren't murdering for power or acclaim. Slaughtering becomes Agu's and the other boys' purpose for existing in this world, scarred into them by their Commandant, who fails to ever pick up a weapon to do his own killing. Like Fukunaga's debut feature "Sin Nombre," which followed a teenage gang member and Honduran girl escaping Mexico for the U.S., the director's latest also depicts the harrowing scope of violence corrupting innocence.
The subject matter for "Beasts" is powerful as is, but what carries the film and pushes it from merely good to excellent is Attah's charged performance. The 14-year-old Attah had never acted before meeting Fukunaga. During a Q&A following Sunday's screening of the film, Attah said he was playing soccer near his home in Accra, Ghana, when he learned about the audition, during which he cried. It's no surprise Attah's performance already won him the Best Young Actor Award at the Venice Film Festival, and it would be even less surprising if he ends up nominated for an Oscar. Attah, who outshines Elba from his first scene to his last, might just be this year's Quvenzhané Wallis (unless he gets some competition from Jacob Tremblay in "Room").
Overall, "Beasts of No Nation" is an enthralling cinematic experience. Fukunaga's visual knack for wading into dark, perilous atmospheres to capture the trauma that haunts his characters comes to full fruition in "Beasts," for which he was also the cinematographer. One of the most breathtaking sequences is a battle scene shot with what appears to be infrared film (for reference, see photographer Richard Mosse's "The Enclave"), which nightmarishly turns everything green into a hot pink. A heart-pounding tracking shot follows, a scene that will make any "True Detective" fan forget the disappointment of Season 2.
Although Netflix subscribers will have the luxury of streaming "Beasts of No Nation" on Oct. 16, it's a film that should be experienced on the big screen. The stunning visuals, magnificent sound design and score and the full radiance of Attah's performance will be most appreciated in a theater over a living room. Though streaming will likely attract a wider audience to the art house film, we implore you: save your couch binging for "Orange Is the New Black." Go to the theater for "Beasts of No Nation."
"Beasts of No Nation" premieres globally on Netflix and in Landmark theaters on Oct. 16.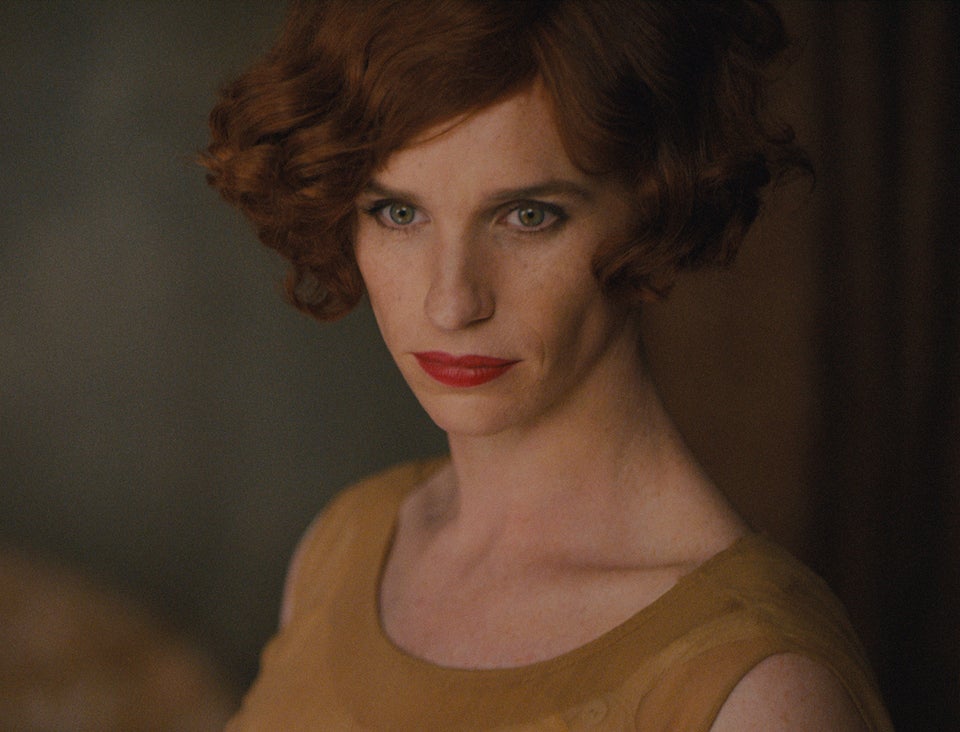 Toronto Film Festival Preview 2015
For a constant stream of entertainment news and discussion, follow HuffPost Entertainment on Viber.
Popular in the Community