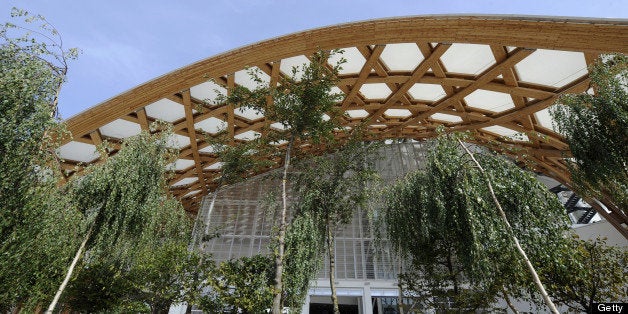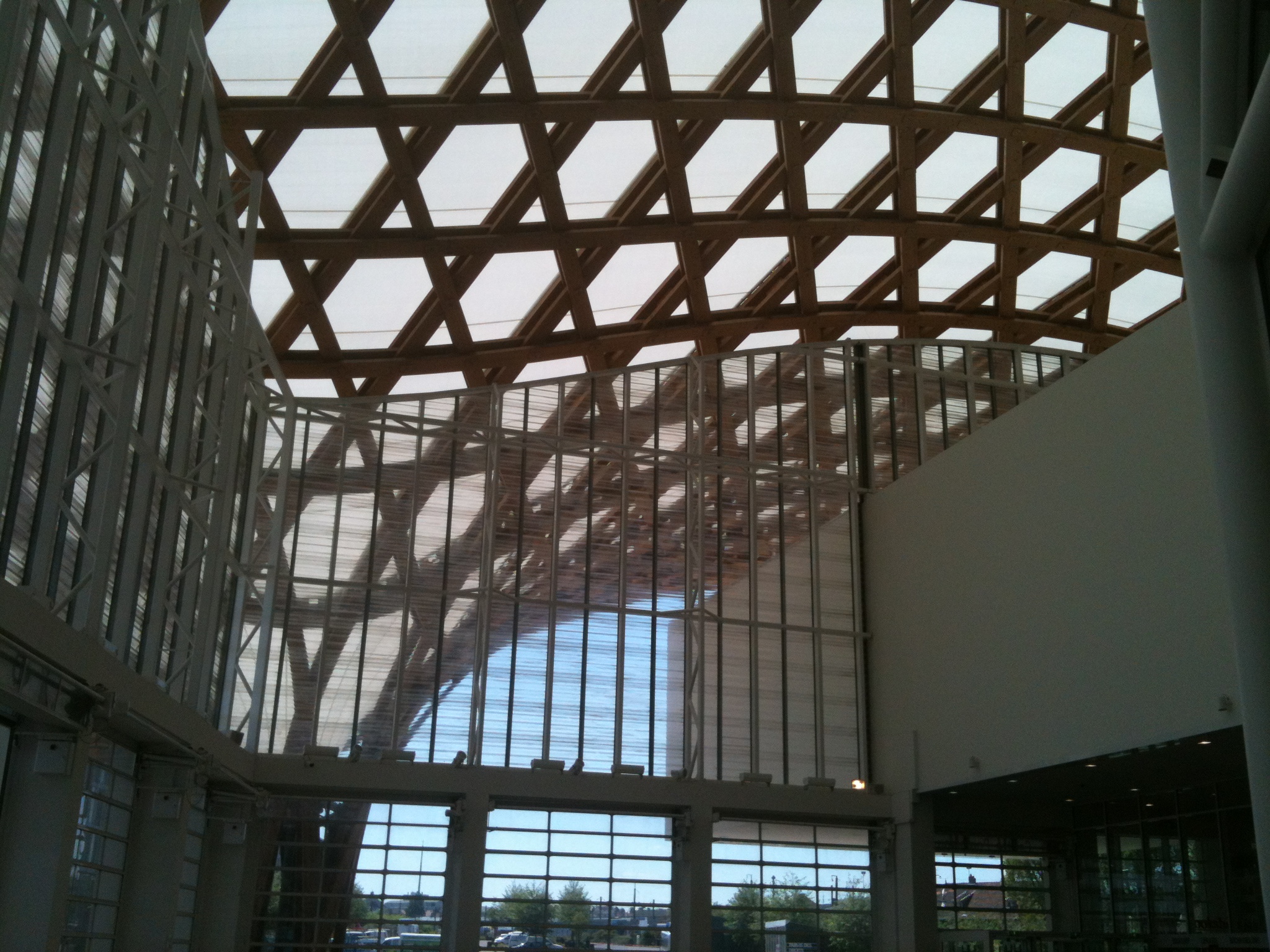 It's three years since the world-famous Pompidou Center of Modern Art opened its branch in the old industrial city of Metz, a couple of train hours east of Paris. The six-story wood and glass tent is far smaller -- and some believe esthetically more daring -- than the mother museum; this summer, it's taken a grand leap into the radical images, language and iconography of the American counter culture with a show entitled Beat Generation/Allen Ginsberg.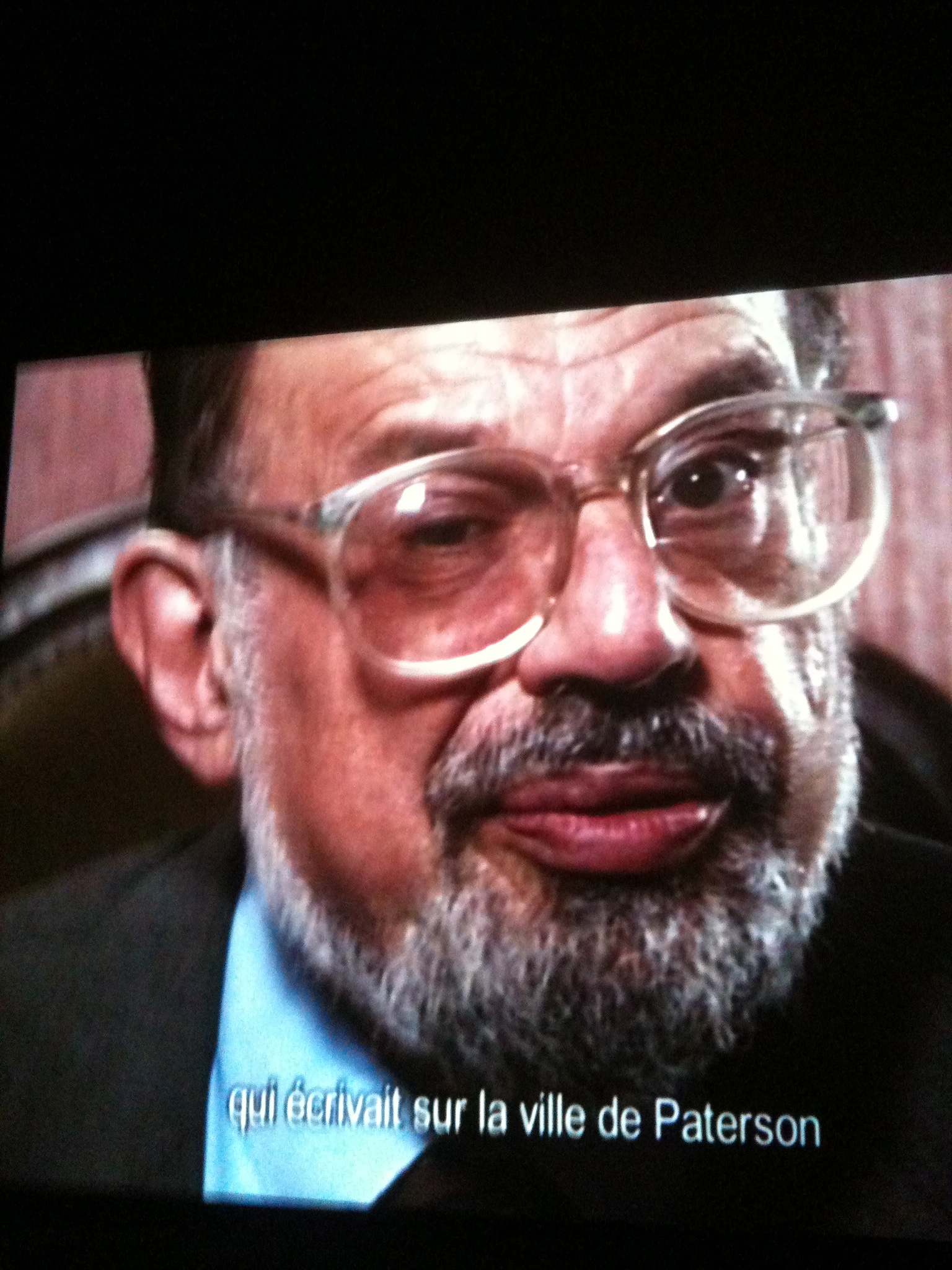 Poet Allen Ginsberg

All the famous icons are there suspended on eight projection screens in a near pitch-black performance room, their voices raining down from above as visitors install themselves on strategically placed benches, each somehow acoustically separated from the other: Ginsberg Howling over the best minds of his generation destroyed by madness; Jack Kerouac verbally decanting his single-roll Road story; William Burroughs clipping and repasting his Naked lunch, Gregory Corso rhyming against the mushroom clouds of an impending nuclear winter, poet John Giordo exploding on the Beat Heart, Charlie Parker horning the endless blues.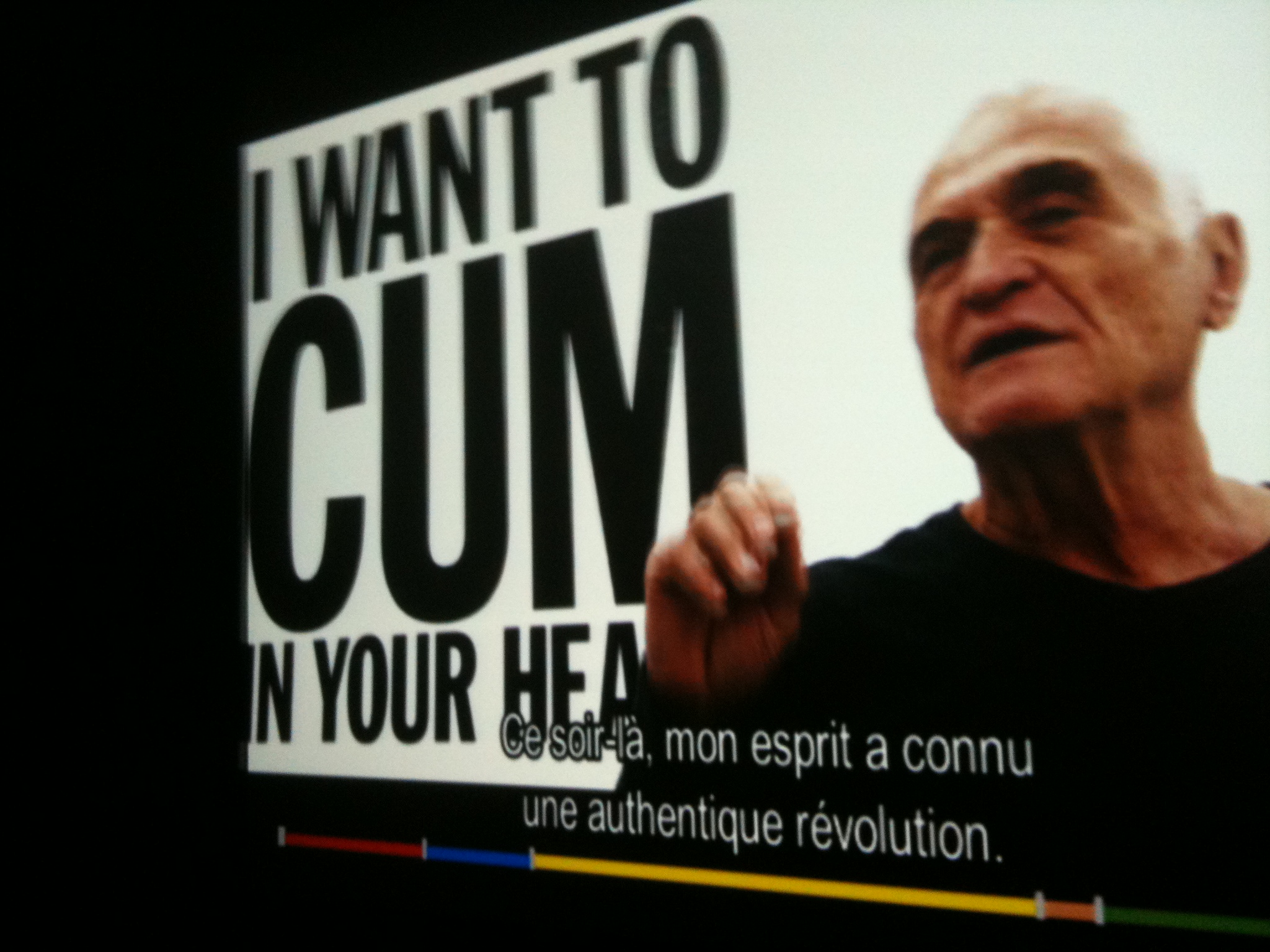 Poet John Giordo
This beat show is not a cut and run exhibit. Two months of never before shown interviews conducted with Ginsberg have been trimmed down to... four compelling hours, while two screens away the original typescript of Howl flashes page after page.
Parisian artist-film maker-poet-agitator enragé Jean-Jacques Lebel, a close and longtime friend of Ginsberg's, spent two years putting it all together, but Lebel doesn't like to call the Metz show an "exhibition" a word that for him suggests too much a collection of old paint on flat walls. He sees the collection as something more like a museum version of the "happenings" he's staged all over Europe and America for the last half century.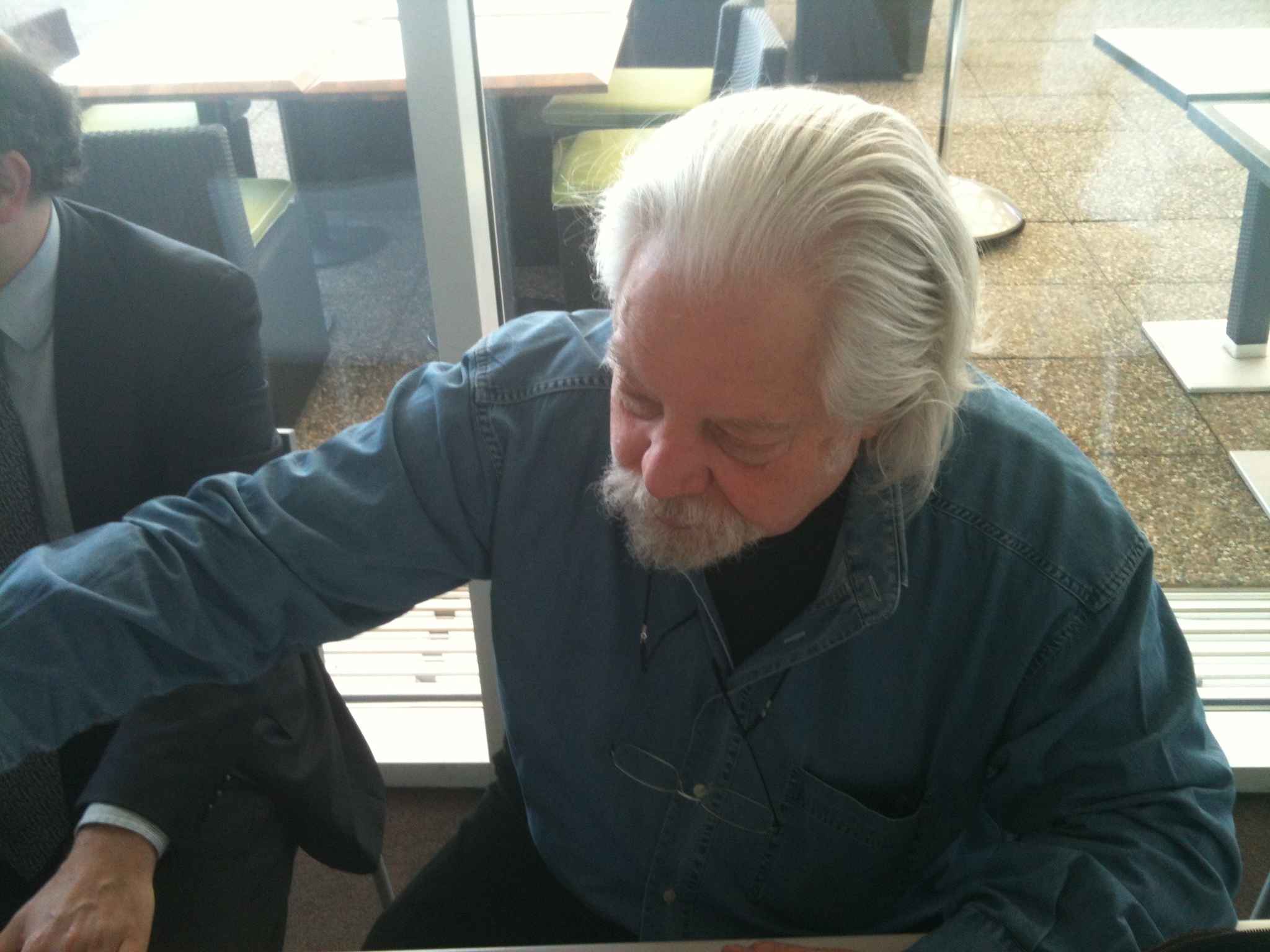 Curator & Happening Master Jean-Jacques Lebel
"You gotta go in and hang out with Burroughs and Ginsberg and Kerouac. Hear their voices. Be a watcher--or a regardeur as we say in French," he tells visitors. His intention wasn't so much to give people a passive museum experience but instead to plunge visitors into the lives and times, passions and politics "of this remarkable group of people."
"Over here," he says tapping me on the shoulder, "here's Jean Genet and Ginsberg and Burroughs at the 1968 counter Democratic Convention along with Abbe Hoffman and Jerry Rubin where they nominated a real pig (that they called Pigasus) as a candidate to protest the Vietnam war. And there's Allen" -- he pulls me toward another screen where Ginsberg is chanting at an anti-nuclear protest. "Allen called himself a Buddhist though he wasn't religious.
"People today forget that while they were all poets and novelists, they were also very political. Politics was important to them. Remember, the Vietnam war was going on! They wanted to change America! They wanted to change the world."
Lebel learned his vernacular English from Ginsberg and Burroughs in the streets of New York just as they, like Ezra Pound and Whitman and Blake before them, sought to gather the "muscular" rhythms and the images of the ordinary spoken language.
If the Beats were quintessentially American, Paris was their second home -- often literally at a now long-gone Left Bank dive called the Beat Hotel, where many of Lebel's filmed interviews took place with Ginsberg in a room where a portrait of the French poet Arthur Rimbaud hangs in the background. A short walk way their second hangout, the Café Select, on the Boulevard Montparnasse, served as something like a writing den, where Ginsberg finished "Kadish," his second most famous poem that meditates on the death of his father.
Paris for them, he explains, was about freedom -- freedom to think and talk and write about whatever they wanted. "Ya gotta remember," Lebel reminds, "the Beats were censored. Howl was prosecuted. [Their writing] was a protest again censorship. It couldn't be read on the radio or before the public in Puritan America."
Lebel still rages against a different sort of censorship -- what he calls a kind of reverse censorship by TV and the internet, and he insists that's people in their teens and twenties today are rediscovering what the Beats were really about.
"I think kids today are so desperate," he says as we walk out of the show. "The horizon is so blocked. Today you're inundated, you're completely smothered in all of TV shit and SMS messages and internet advertising, but they don't have the apparatus to filter it. That what poetry -- their poetry -- can do, and this poetry can ignite in today's young readers, who are not only readers, but are also close watchers, are doing.
"I'm getting interviewed 10 times a week now. Before nobody cared."
"What do you tell them?" I asked.
"I say read the books. Write poetry. Swim in the poetry. Get lost in the jungle of poetry."
The Beat jungle happens daily at the Pompidou-Metz until September 9 and -- by digital internet connection (a first) -- is also showing simultaneously at three other museum galleries: Les Champs Libres in Rennes; Le Fresnoy: Studio National des Arts Contemporains in Tourcoing; ZKM/Centre D'Art de Technologie des Medias in Karlsruhe, Germany.
Related
Popular in the Community