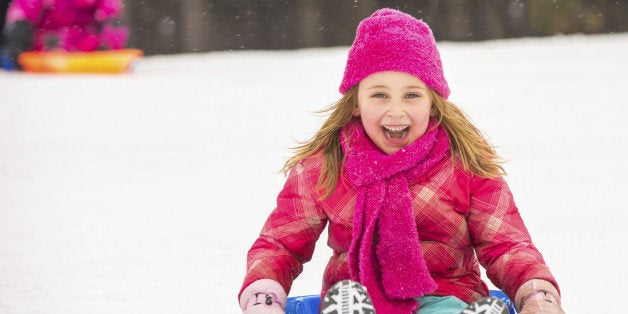 Yes, I know it's been frigid and in many parts of the country (here included), we have been dealing with snow, ice and temps not fit for a beast. We all have cabin fever and are dreaming of the beach. But here's a list of some ways to shake the cold. Before you know it, you'll find yourself complaining about the heat :)
1. Escape to an indoor water park for a day. The snow may be deep, but indoors, the water will make you forget that it's still winter. What kid doesn't love a trip to a hotel and when you bring a book and relax poolside, you'll be thinking its June.
2. Have an indoor picnic. Sometimes, my daughter enjoys when I throw a blanket down on the family room floor and we pretend we are at the beach. We bring in our lunch and play card games and watch summer-themed movies like Teenage Beach Movie, Soul Surfer or Dolphin Tale. We eat ice cream and she will even dress the part, putting on shorts or her swimsuit.
3. Get out of the house! Bundle up, venture out and break the cabin fever by trying a new place. Locally, we have a new Pacman-themed restaurant called 257 at Woodfield mall. I've seen many good reviews on it and what kid doesn't love a restaurant filled with video games and memorabilia? There's always a new hot spot in your neighborhood you've been meaning to try and it's a good way to beat the winter boredom.
4. Get smart. Sometimes when it's warm out and there is a lot to do, going to museums isn't an idea your kids jump for joy over. BUT when they've been trapped in the house during months of cold and they are stir-crazy, a museum is a fun local get away that will also get their minds moving.
5. Have an art party in the snow. I have filled squirt bottles with food coloring and let them go out and paint the snow. They love turning the mounds into rainbows and it's cheap and easy fun!
6. Bake yourself warm. Kids love to cook and there's no doubt you have pinned tons of recipes you still haven't tried! Let everyone pick one recipe and have a bake-off. My sister does a fun chopped family challenge that we have recreated at our house. Hey, this is a two-for-one -- it's fun plus you have to cook them dinner anyway, right?
7. Have an '80s movie night. My daughter and I have this planned for this weekend. We are having a marathon of movies from my younger years like 16 candles, The Breakfast Club and Pretty in Pink. It's all new to her and a trip down memory lane for me. Ahhhhh, Jake Ryan.
8. Embrace the cold. Kids don't mind this weather half as much as we do. Bundle them up and hit the slopes. I've seen tons of great Groupons for winter sports. Teach them to ski or snowboard or just hit a local sledding hill. Rosy cheeks and giggling are a sure fire way to beat the blues.
Related