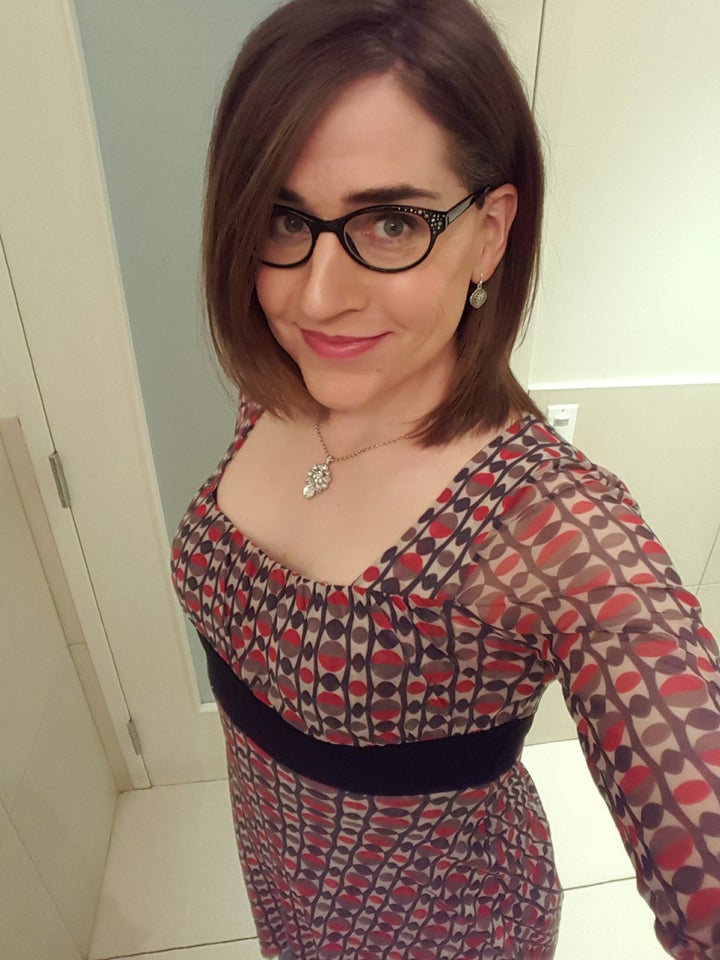 Unfortunately, due to the lack of clear guidelines and training in all levels of government regarding policy on transgender name and gender changes.. transgender people need to be prepared and fully understand "the process."
I legally changed my name and updated my driver's license and social security card information in May of 2016. I wanted to apply for a passport since I never had one before. I filled out the paperwork over the summer and set it aside, wanting to be able to apply with a final divorce date filled in so the records were accurate. I did not anticipate my divorce taking so long to be final. It was not finalized until Inauguration Day! That's right, waiting for my divorce meant that I became one of the transgender people holding their breath to see if my passport application was sent in time. In time for what, you ask? In time to be treated like a human being while changing my identity documents, rather than be treated like a presumed criminal by the current administration. It is widely feared that the government may attempt to make it impossible for transgender people to have accurate documentation regarding their gender.
I went into my local post office which is also an acceptance facility for passport applications. I asked the woman working the passport desk to take a new photo for me because the drug store employee made me look like a grandma in my first attempt at getting an acceptable picture. This woman had kind eyes and she was also very knowledgeable and patient. She went through all of the paperwork I brought… my physician's statement, my legal name change court order, my photocopy of my id.. then she paused..
"Is this the only birth certificate you have?" she asked. I said, "Yes, Why??" (as my heart began to sink)
"I'm sorry, but you need the long form and this is the short form. They will reject it immediately if your parents' names are not on the copy."
My heart sank as she told me I could get a copy the same day if I went to one of the Cook County Vital Records locations. I thanked her and decided I would just take the next day off of work and take care of it. I double-checked the website when I got home and confirmed that the nice woman at the post office was correct about needing the long-form of the birth certificate. She had not given me bad information. I just missed that detail in my research.
On Friday morning, I was off to the Vital Statistics room of the Bridgeview Illinois Court House. Of course this involves going through a TSA like security (only not as invasive). They had the lines split for men and women. I of course went through the women's line. They were nice enough and there were no issues. I found the right room, took a number and waited. I got called up to a station and told the woman that I needed a long form birth certificate. I showed her the short form one that I had (with my original birth name), my court order for my name change, and my current license. She started punching things into the computer then went to get a supervisor. Of course, I could already tell this was not going smoothly, but I hoped the supervisor knew the drill and knew that everything I brought was more than sufficient to prove who I was. NOPE! She told me that there was no way they could issue me MY birth certificate since my driver's license now stated a different name. She said that I could be anybody. I had given her a stamped and sealed COURT ORDER for the name change and she told me she could not help me.
I was so dumbfounded by the inept logic that I did not have the words to argue as she handed me a form to fill out and ship to Springfield Illinois so that I could have my birth certificate updated (a process that takes 4 to 6 weeks) BEFORE they could help me. Of course, as you can tell from the title of this post, I knew this supervisor was wrong. I decided then and there that I would visit each of the 5 other Cook County locations that day until I found a supervisor that knew the actual guidelines. Of course, because of the extended conversation about my gender and my name change with many people behind me waiting for their turn.. I had about 12 pairs of eyes looking quizzically at me when I turned around to leave. That's okay though, because I smiled at them all, knowing I was right and that this was not a true road block. I imagine I had a rather determined look on my face..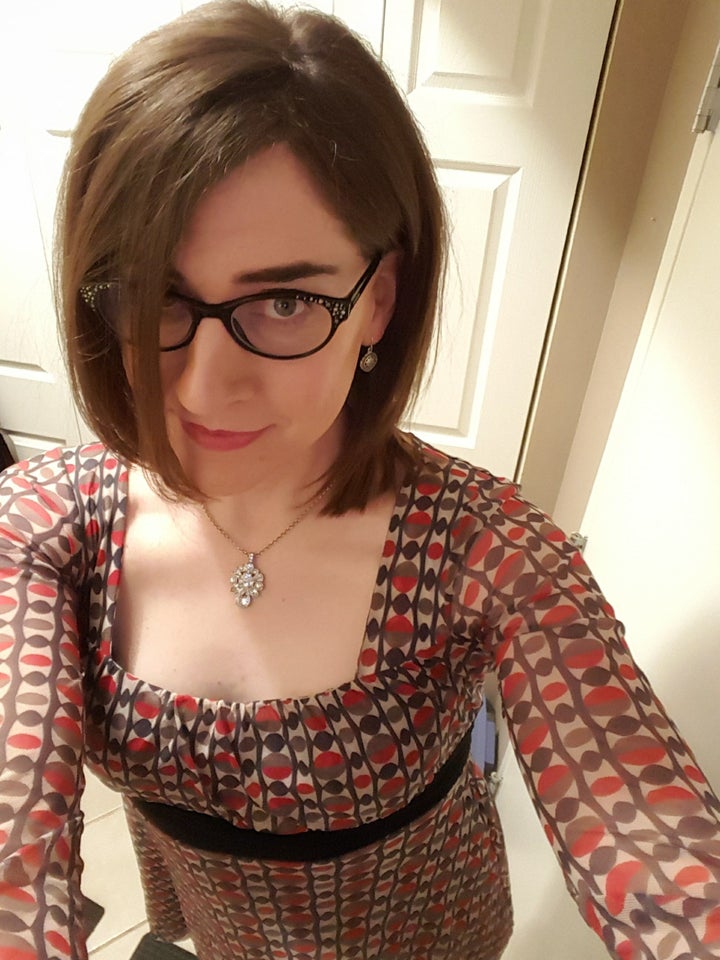 It turns out, I only had to visit one more location! That's right, after another twenty minutes of driving, the helpful people at the nearby Markham, IL location sorted me out in a matter of minutes (well, after I waited in line for about 25 minutes). The clerk did ask for a supervisor, but she returned just to tell me that I should make sure to also send the right form to Springfield so that my birth certificate would match my ID in the future. I promised her that I would. I paid for two copies of my birth certificate and thanked the woman.
I glided out of there, feeling like I had just won a major victory. I knew I had enough time to get to the post office and still get my passport application out that very same day. I drove straight there (an hour drive back by that point). I greeted the same woman who had to turn me away the day before. I said cheerfully, "Hello again! I have the correct long form birth certificate, although I had to go to two different locations to get it!" I explained what had happened to her and she basically shook her head and lamented that it was sad I had to go through all that. She carefully went through all of my documents and told me that everything looked good and that I was all set. I paid for expedited processing and my passport application was on its way.
It can be such a tangled web to get these various documents updated and certain institutions will give you bad advice and say they can't help you and pass the buck because they do not know the true process. Even if you have only one county court house you can visit, perhaps going on a different day and getting a different clerk will get you different results. It is unfortunately a toss of the dice every time we as transgender people have to deal with changes to identification documents. Be in the know, do your research, know more than the supervisors, be prepared to politely but assertively stand up for what you know to be the correct process. You could also even suggest that they call another location to ask how they handle it if they are unsure.
I will keep standing up for myself and keep taking steps to make sure I am not denied access to the documents and services we all have a right to as citizens. Please do the same 😉
Addendum: With expedited processing, my passport arrived in just twelve days. Now, where do I want to go?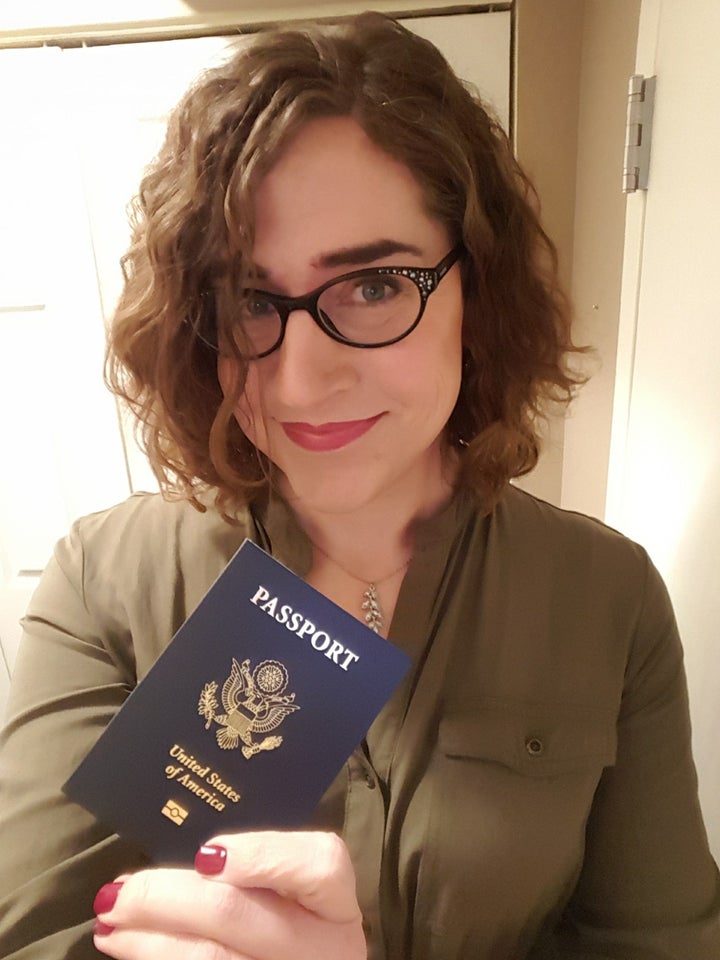 Related
Popular in the Community