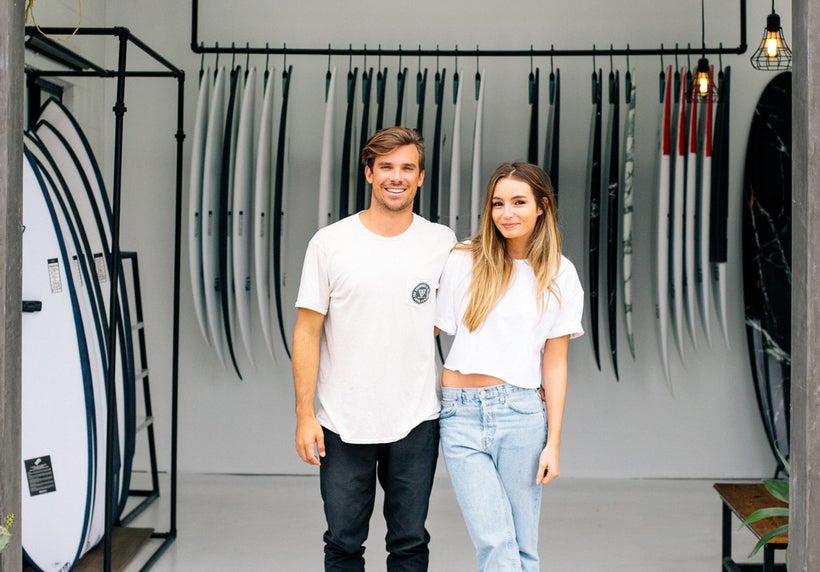 Weren't we told that we should go to law school, because making surfboards or being an artist doesn't pay the bills? The dream of becoming a surfer or write your own book was always meant to stay a dream, wasn't it? Well, 20 years ago, Hayden Cox, 35, the award-winning surfboard shaper had a different answer. The Australian went silent and decided to build himself a new surfboard. After all, what else was he to do with an old, broken board and an empty wallet? Now, Haydenshapes Surfboards is one of the biggest names in the market, selling their boards to over 70 countries.
"Haydenshapes turns 20 this year. When you are building something yourself from the ground up, you are bound to make mistakes. I've made plenty, and still do – that's part of the process. Ironically my biggest failure financially was launching a technology, but once I waded through the challenges it actually became the brands biggest success. Timing is everything.", he begins, as he tells me about his new book, New Wave Vision. A book largely driven by experience, offering frank insights into what it took to form his business. Here is what I learned during our chat.
"I've always learned more through real experience. It's pretty valuable what can be learned from listening to others and what they've experienced by actually going out and doing it. I've always been open to sharing my take on things – including the dumb decisions along the way and where I've gone wrong myself. " While in year 10 business studies during high school, he created his own brand for an assignment. Haydenshapes Surfboards was born. At 16 years old, Hayden had a basic business plan and big picture vision in his pocket. Not the most typical thing to be concerned with for someone at this age, don't you think? Clearly, mixing passion with hard work can pay off. He continues, "I enjoyed learning about the surfboard, how it worked from a detailed functional stance, the materials, flex patterns and, of course, I love to surf myself. A lot of what I do as a designer is steered by not only my own feedback on how the boards/product feels, but feedback from my customers, team of surfers and staff. You should always be opened minded."
To begin with, he produced around one or two surfboards per month. However, as he got older, his passion project started to gain momentum. "By the time I finished school, I made around two to three boards a week. Seeing my hobby turn into my job made me really excited." There he was. 18 years old, at the brink of a challenging, yet rewarding journey.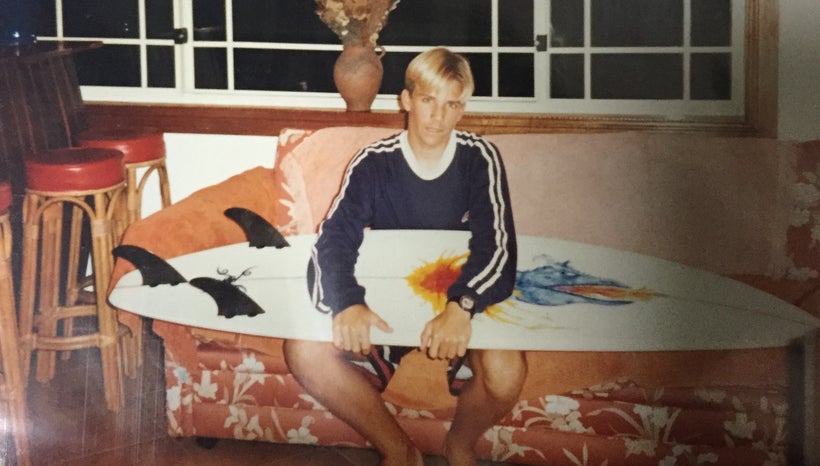 2. Stick with Your Passion
"I've never really enjoyed being told what to do", Hayden admits. "Listening to my parents telling me to become an accountant never made much sense to me as I have a pretty stubborn nature. From the beginning on, I always loved surfboards and knew that's what I wanted to do."
Most entrepreneurs experience moments like these. Most of your loved ones tell you to do something 'proper', while all you can think about is your passion. Not everyone is brave enough to go for that specific dream, but you know what? In 2017, platforms such as YouTube or Instagram allow you to do whatever you heart desires. If you are talented, you will get the attention that can change your life. There has never been a better time to be yourself.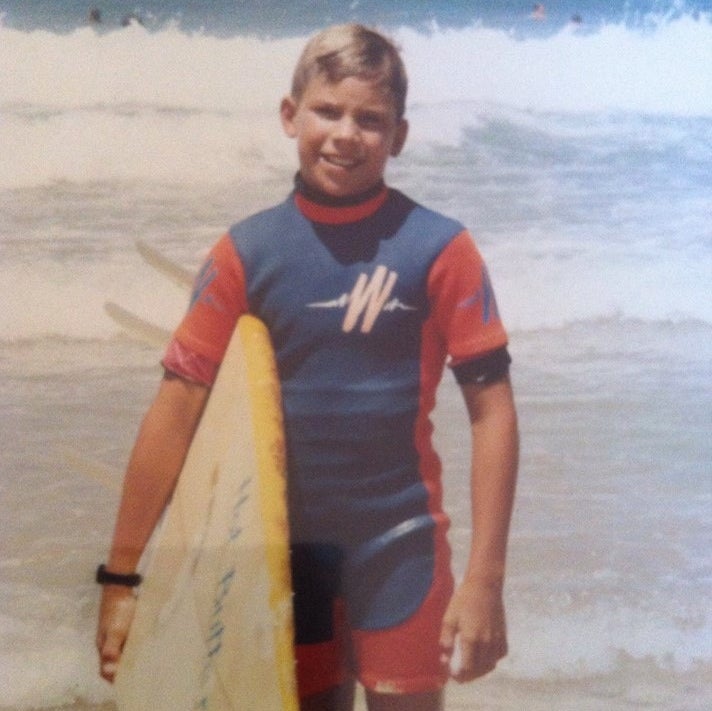 3. Be a trailblazer and Stand Out
Back then, when he started out there was no such thing as social media. Truthfully, surfboard shapers didn't even have websites. Hayden had no money to hire someone to build him a website, so he taught himself how to do it instead. Can you imagine how impressive it was to show off a website over fifteen years ago? "I was 16 when I created my first website. I played around with geocities and figured out how to code one." He is 35 years old now. It's truly mind-blowing, and, at the same time, shocking to realize how simple it is to build one nowadays. "Having a website was a competitive advantage, because, back then, nobody had one. I only shaped a couple of boards, but I had a profile about what I was doing." This way he could connect to a global audience at such an early stage of his business.
The growth of Haydenshapes Surfboards can hence not only be attributed to the high-quality product, but also to the consumer awareness and global visibility Hayden built so early on. "I had my first factory when I was 22 years old. I remember thinking to myself 'Things have gotten real now'. I wasn't just shaping boards anymore. I also had to pay rent, hire and pay staff and fully commit in general. Soon after, we sold boards to Japan." Remember, guys, he was only 22 years old.
4. Experience as Much as You Can
It's as simple as that. "A lot of people work for a company and they learn what they do through their experiences. I have never worked as a surfboard shaper prior to going out and doing it myself and learning on the go. My experiences taught me." That helped him to find his way of doing it. Hayden created a new path, while he was learning how to build a surfboard. "It's important to be open-minded, and to always think about how can you do something differently and better." You might remember my interview with World Surf League, when Tim Greenberg, SVP of Digital, said one of the reason why the brand was so successful was because of the fact they all live and breathe the world of surfing. Hayden connects to surfboards the same way. His passion drives him and he has been 'all-in' since the start. "Surfing helped me to have a better understanding on what you require as a surfer and be interested enough in in it to go out and give it a crack. You have to love what you do."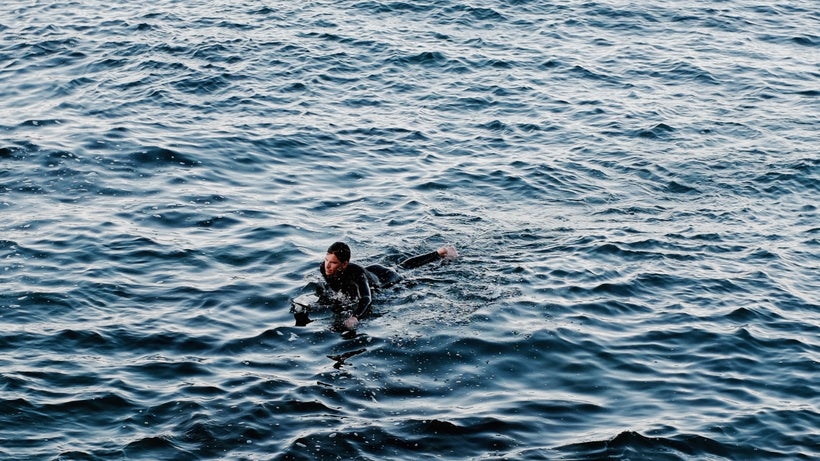 5. You Lose, Then You Stand Up
The truth is, there's no rise without the lows. Naturally, Hayden went through some rough times, too. "When I launched the FutureFlex technology, I nearly went bankrupt; although I knew I had a great product. It worked well, but that wasn't the problem. The problem was that the market wasn't ready for it. I remember running the numbers upstairs in the loft area. I was all by myself and I just cried. I couldn't understand why it was so hard to make it work." He is quick to add the positive side, "These moments are the ones when you've got to figure it out, step out, and gain a new perspective." This is when magic happens. Being able to re-frame a problem and seeing one's weaknesses and opportunities can change the game. Hayden's solution was to partner up with the world's biggest surfboard distributers, and work with them.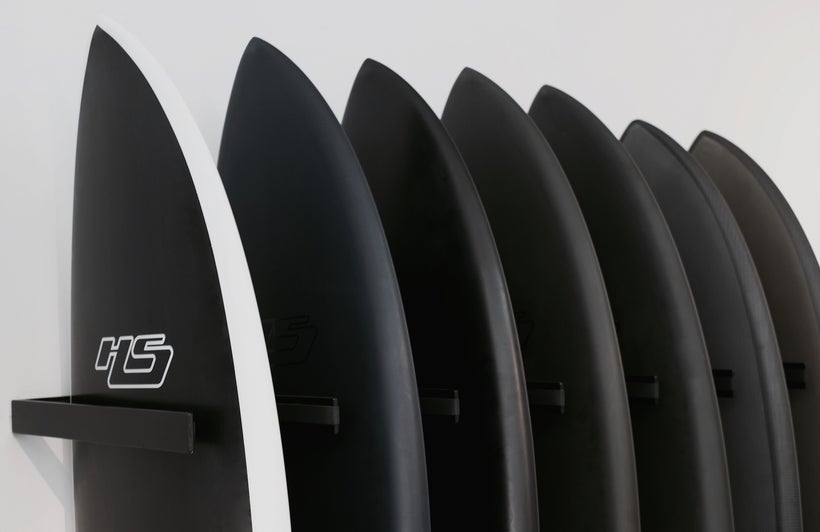 Launching the technology on the world-wide market proved that he was right about the product. "We had a lot of challenges to overcome. I had to make sure that the quality and product was up to my standard and the number one priority. Regardless of where we manufactured, in this case we were adding Thailand, the product had to be exactly how I designed it to be using the same processes and materials." So he went and jumped on planes, rolled up his sleeves, and taught 300 staff how to do the boards exactly how he would do it. Working with others to help you scale is a big move, albeit it's also the secret to growth. "I knew if we make the product right and stay true to that, we couldn't go wrong."
7. You Will Figure It Out
Growth looks cool from the outside, but it's never actually that easy to go through it. There will be a lot of challenges, which will make you feel uncomfortable. "You are away from home; you have to face challenges on your own and experiencing rapid growth is scary. You have a lot of the same problems, but on a bigger scale and they can happen faster. That said, opportunity also increases and you really start taking risks." Sometimes, all you can do is rely on your experience and your intuition. Your parents won't be there to help. He proudly continues, "After a long 20 years Haydenshapes is still 100% owned by my wife and I and we are the only major brand in our category that can say that which is pretty cool. We can call all of the shots, have full creative control and enjoy that flexibility."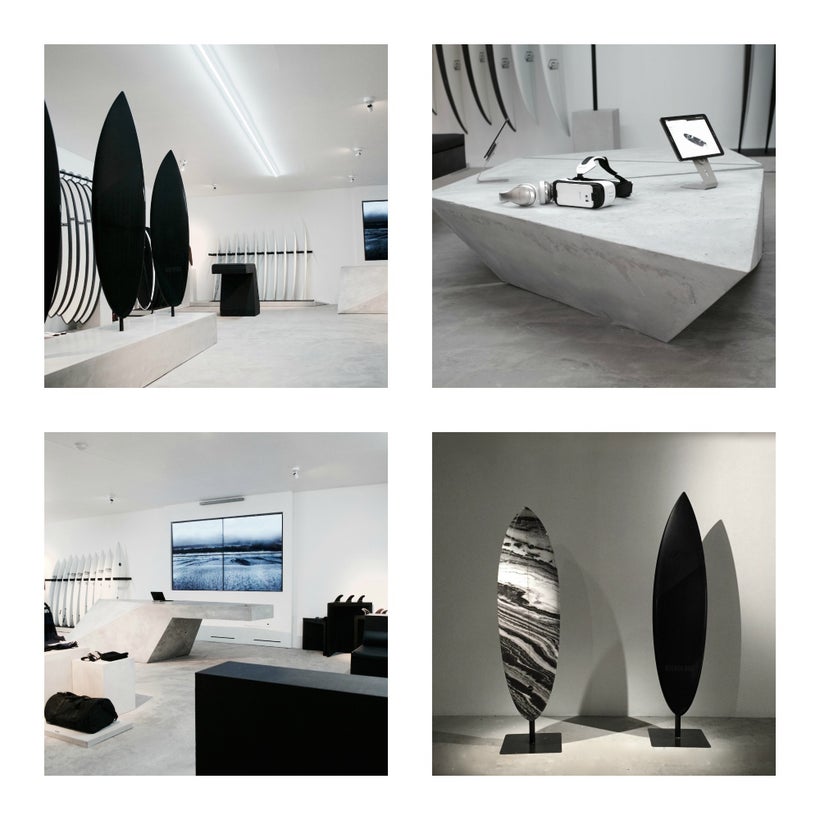 You might be wondering whether the rule of 'either love or work' applies to Hayden? I'm sure this man was born under a lucky star, as he has an amazing, supportive wife, who is now expecting their first child.
"It's wonderful to have my wife in the business. She is an extremely talented woman and one of the best marketing brains I've met. She also offers a lot of emotional support and has helped me to gain a lot of confidence in areas I wasn't assertive in before. She also challenges me." Just when I was wondering whether she is also as passionate about surfboards as her husband, Hayden adds, "We both questioned that in the beginning. I knew that Danielle was not a surfer from a young age on, but I didn't really care because I wanted a fresh take on things and to do things differently. She is super creative and loves the business just as much as I do, which makes me excited. It's not just my personality that shines through, but it's hers, too." Their unique and passionate approach make the brand stand out, whether this is in their online shop or on exclusive collaborations with high-caliber names such as Alexander Wang or alignments with Audi.
9. Stay Ahead of the Curve
20 years is a long time, but the ever-evolving world of technology keeps Hayden on his toes. He is challenged to be more creative on a daily basis, to which he adds, "We've recently launched HSSTUDiO. Now you can come and personalize your surfboard in a way that no one else offers in our industry. Customers are now able to zoom around and build the surfboard of their dreams from every angle, 360. Staying ahead of the curve was always important to me. If that's something you are not bothered with, your band won't look any better than that of competitors. "I genuinely geek out on Tech. Even my house electronics and appliances are controlled and connected to wifi and are accessible through my Samsung phone. That part of my personality and developing software like my board builder on my site is just as fun to me as surfing or shaping surfboards."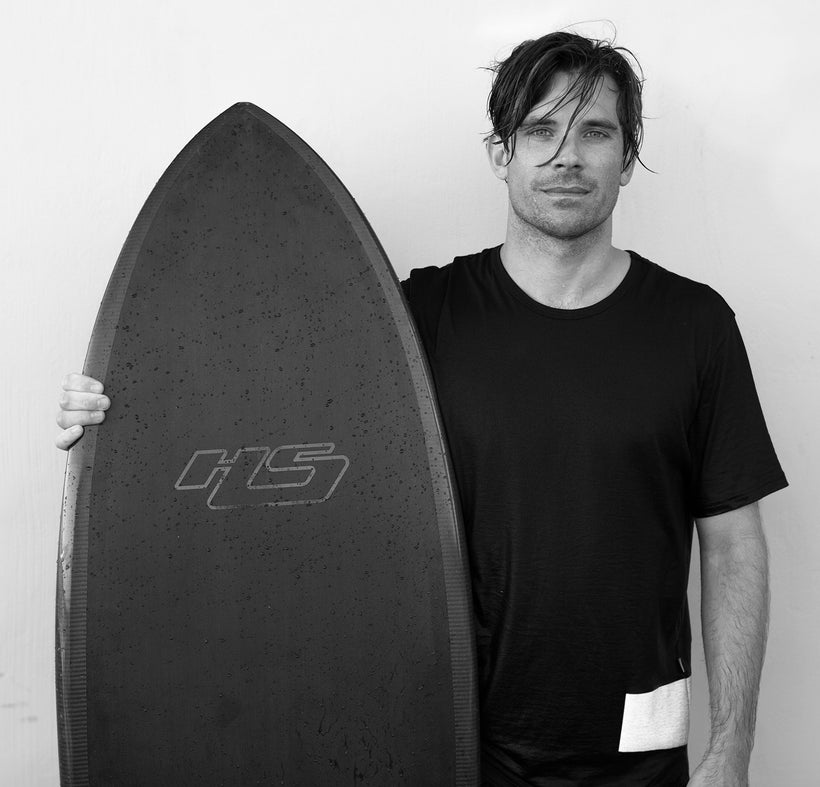 By the end of our chat, the only question I am left with is 'What would have happened if that surfboard wasn't damaged 20 years ago?'. This article is dedicated to all those, who know what they should do, but their passion simply doesn't match with the advice of others. This article is for all those, who believe in something only they can see. Keep up the good work. "Back yourself, because others will often never see or understand your vision the way you do. The hardest part is making that first move and just starting."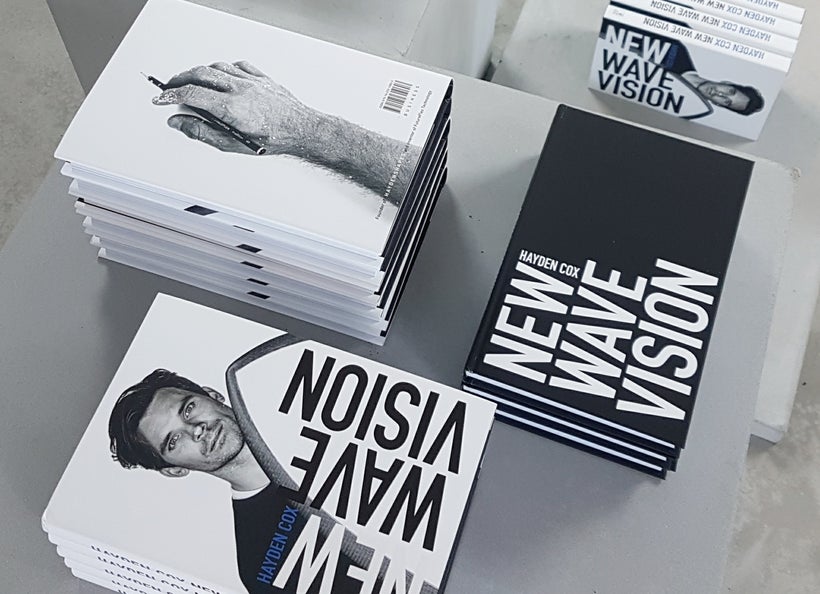 Get a copy of Hayden's book New Wave Vision and read candid perspective on creating something and business, with first hand insight from renowned business minds including the co-founder of Google Maps, skater Tony Hawk, the founder of Oakley, RED Digital Cinema and the founder of Aesop along with fashion designer Karen Walker.
Nora Oravecz is a self-made social media personality, best-selling author, and speaker on a mission to help the next generation of influencers and entrepreneurs by exploring and sharing the stories of some of the world's most successful people. Learn more: noraoravecz.co
REAL LIFE. REAL NEWS. REAL VOICES.
Help us tell more of the stories that matter from voices that too often remain unheard.
This post was published on the now-closed HuffPost Contributor platform. Contributors control their own work and posted freely to our site. If you need to flag this entry as abusive,
send us an email
.