On Feb. 9, 1964, The Beatles made their U.S. debut on The Ed Sullivan Show, forever impacting American culture. Fifty years after the launch of 'Beatlemania,' Irene Katz, an original Beatles fangirl, shared her story of becoming the band's "it" girl.
Katz was part of the famous crowd that mobbed the Beatles outside of The Plaza Hotel the morning of their first televised appearance in the U.S. "I was at the Plaza Hotel on the Saturday--they came in on Friday," she explained to host Ricky Camilleri.
"We got there at 7 o'clock in the morning. It was empty. There were 10 of us, so we had the place to ourselves, and then hundreds of thousands came."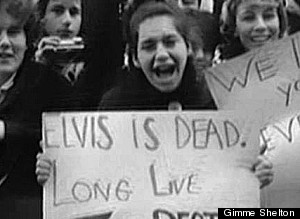 Katz was taken aback by the size of the eventual crowd. but she said the throng of fans wasn't rough or raucous. Though she wasn't crying like many of her counterparts, she said, "I was screaming, for sure," and added that her favorite was Paul McCartney.
Martin Lewis, a Beatles historian, elaborated, "Irene told me the story. She said, 'I was hoping that Paul one day would see me. He would see me and maybe--he might want to pick me out and maybe I could go around the world with him.'"
"Well guess what? That's actually happened, because she goes around the world with Paul now," he explained. "When Paul performs a song "All My Loving," he has on behind him a Jumbotron and he picked one girl to be behind him in the Jumbotron showing the days from 1964. There is Irene--she travels the world with Paul, she's with Paul every night."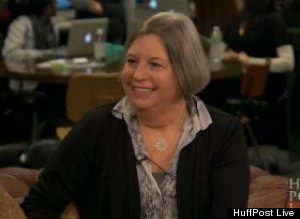 Katz described her reaction to seeing her younger self at a McCartney concert. "The first time I saw it was just totally amazing to me. I had no idea it was coming up, and all of a sudden you see my face jumping from screen to screen to screen, ending up on the Jumbotron. And then I did scream, because I was completely freaked out."
Related
Popular in the Community