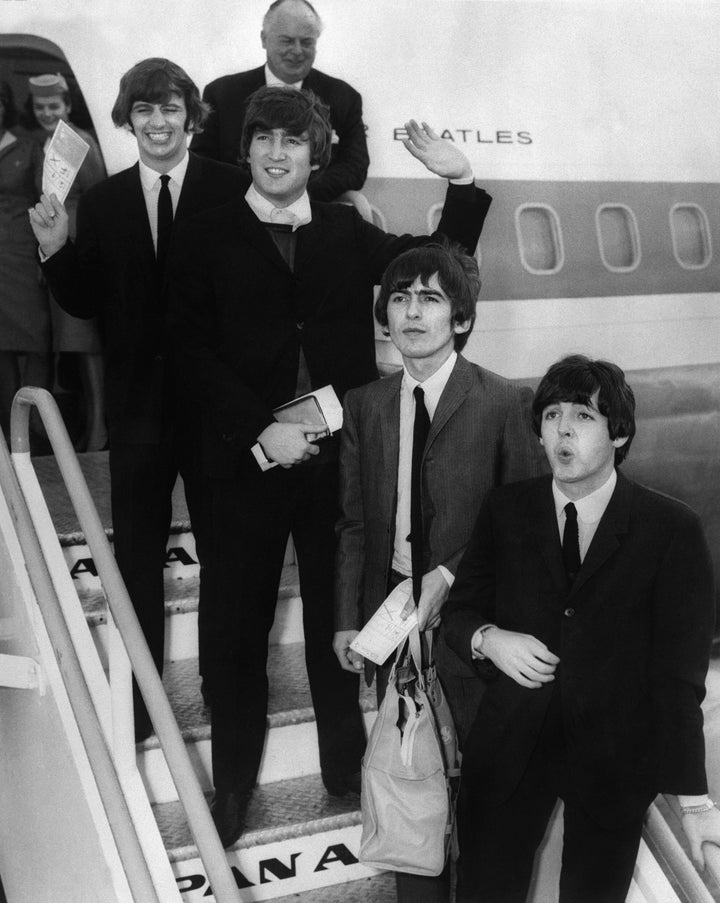 For 15 minutes 47 years ago, Walnut Ridge, Arkansas was the red-hot center of the universe: The Beatles were in town.
Well, they weren't in town exactly: They were standing on the tarmac at the regional airport during a stopover on their way to a dude ranch in Missouri and the locals were, at first, loathe to believe the few eyewitnesses.
That first stop may have been brief, but it so excited Walnut Ridge that when the Beatles' plane stopped over at the airport again, a good portion of the town was waiting for them.
The legend of the two encounters looms so large even now that Walnut Ridge has unveiled a sculpture of the band and is hosting a tribute concert.
The Beatles-centric new tourism initiative has made the town the butt of a few jokes, but local residents like Kathy Hall -- who told the Daily Mail that she wouldn't sell the copy of Something New she'd gotten all four band members to sign "if someone offered me a million dollars" – aren't embarrassed. The town unveiled an "Abbey Road" statue over the weekend to commemorate the time the Fab Four spent there.
On September 18, 1964, the group finished a concert at Memorial Coliseum in Dallas, Texas, and immediately boarded a plane owned and operated by Reed Pigman. (Pigman owned American Flyers Airlines out of Dallas. The Beatles chartered one of Pigman's planes during the 1964 tour.) Pigman owned a ranch in Alton, Missouri, that would serve as a getaway before the group's final U.S. concert of the year, which would be in New York. Before traveling to Alton, the Beatles made a brief stop in Walnut Ridge. The Walnut Ridge airport provided the ideal spot for the group to change planes before heading to Missouri. The runway was built as a training facility during World War II and could handle large aircraft. Also, the Beatles could avoid the crush of screaming fans by landing at a secluded airport at the edge of a small town.
Walnut Ridge is far from the oddest place tangentially related to the "Fab Four" to sell itself to tourists as an mandatory stop for Beatlemaniac tourists. The obscure ashram in India where the Beatles Maharishi Mahesh Yogi practiced still receives visits from fans devoted enough to make the trip to Rishikesh, India.
Check out Walnut Ridge's ode to the Beatles below:
Popular in the Community