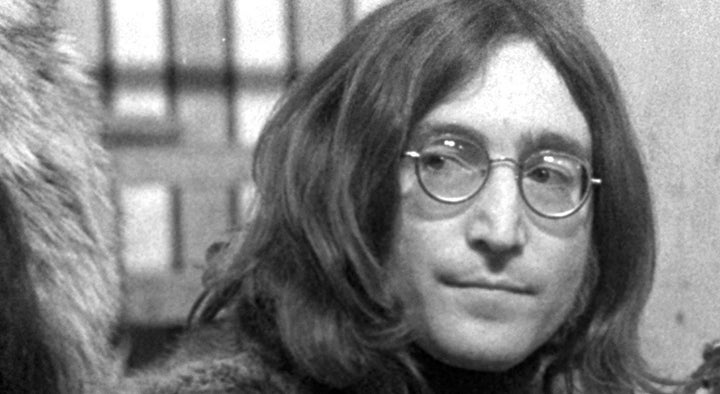 "I wanted to put out what I felt about revolution. I thought it was time we spoke about it," John Lennon told Rolling Stone in 1970. With "Revolution," The Beatles songwriter "wanted to tell you, or whoever listens, to communicate, to say 'What do you say? This is what I say.'"
Lennon wrote "Revolution 1" -- and, subsequently, the faster single version, "Revolution" -- with the dual purpose of glorifying the spirit of the idea as well as calling out its potential for charlatanism. With the context-less and wide-ranging lyrics, such as, "But if you want money / For people with minds that hate / All I can tell you is brother, you have to wait," Lennon's intentions with the song were not explicitly clear, meaning it could have broader appeal.
But an interview with film director Michael Lindsay-Hogg, exclusively provided to The Huffington Post with the recent release of "The Beatles 1" video set, provides a new entry point for the song.
Lindsay-Hogg, who directed four music videos for The Beatles, recalled Lennon instructing him when they shot the "Revolution" video in 1968: "Whatever else you do in the song, I think I ought to have a close-up" on the line, "But if you go carrying pictures of Chairman Mao / You ain't going to make it with anyone anyhow."
Lennon told Lindsay-Hogg, "That is the lyric in the song."
"Just make sure I have a close-up for that line," Lennon repeated to Lindsay-Hogg, and so a subtle and widely unnoticed explanation to Lennon's songwriting intent made it into the video. With it, we're one step closer to understanding the mind behind "Revolution."
Watch the full music video Lindsay-Hogg directed here:
PHOTO GALLERY
These Lost Beatles Photos Make Ringo Seem Like A Real Starr
Calling all HuffPost superfans!
Sign up for membership to become a founding member and help shape HuffPost's next chapter