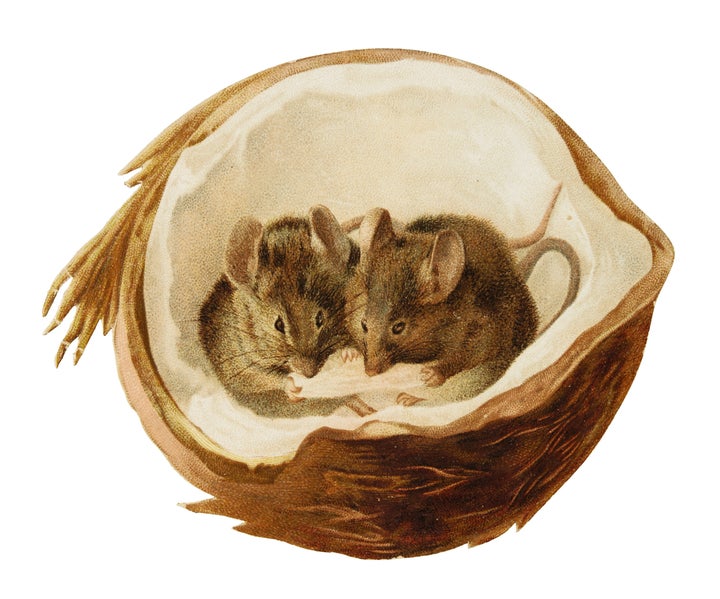 Few single persons have added as much bulk cuteness to the world as iconic children's author and illustrator Beatrix Potter, who gave the world Peter Rabbit, Squirrel Nutkin, Mrs. Tiggy-Winkle and more (not to mention the innumerable paper dolls, stuffed animals, children's tea sets, ceramic figurines, onesies and other collectibles festooned with her rodent-centric art).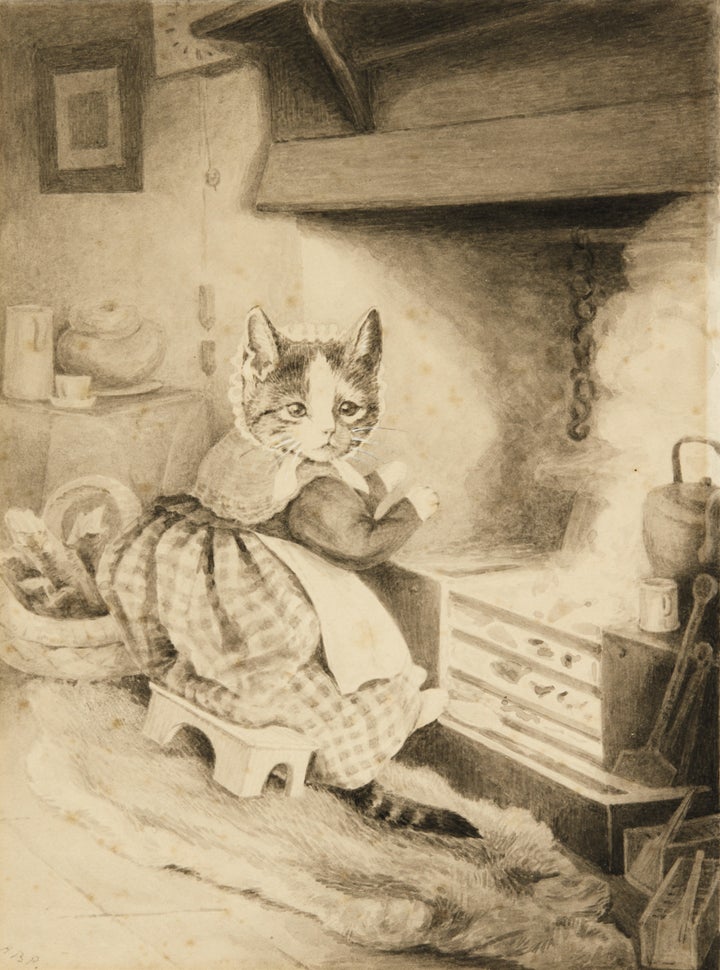 The sale included included two dangerously charming illustrations ― a rare greeting card featuring two mice nestled in half a coconut and an unrecorded ink-and-watercolor sketch of a kitten warming herself by the fireplace.
You may need a moment to recover from the full-on swoon brought on by these adorable, brilliantly rendered drawings. Take your time.
Potter's genius for capturing the tiny details that make each of her animal subjects seem real, yet animated with an almost human intelligence, shines through in these lots, which both sold at auction on Tuesday.
Also open for bidding on Tuesday: a number of Potter's personal photographs, some taken by her father, Rupert Potter, a talented man in his own right. The photos give a comprehensive look at her life, from girlhood to adulthood ― and in case you were wondering what kind of little girl Beatrix Potter was, the answer is yes, she was the kind of little girl who held a rabbit while sitting for a formal portrait.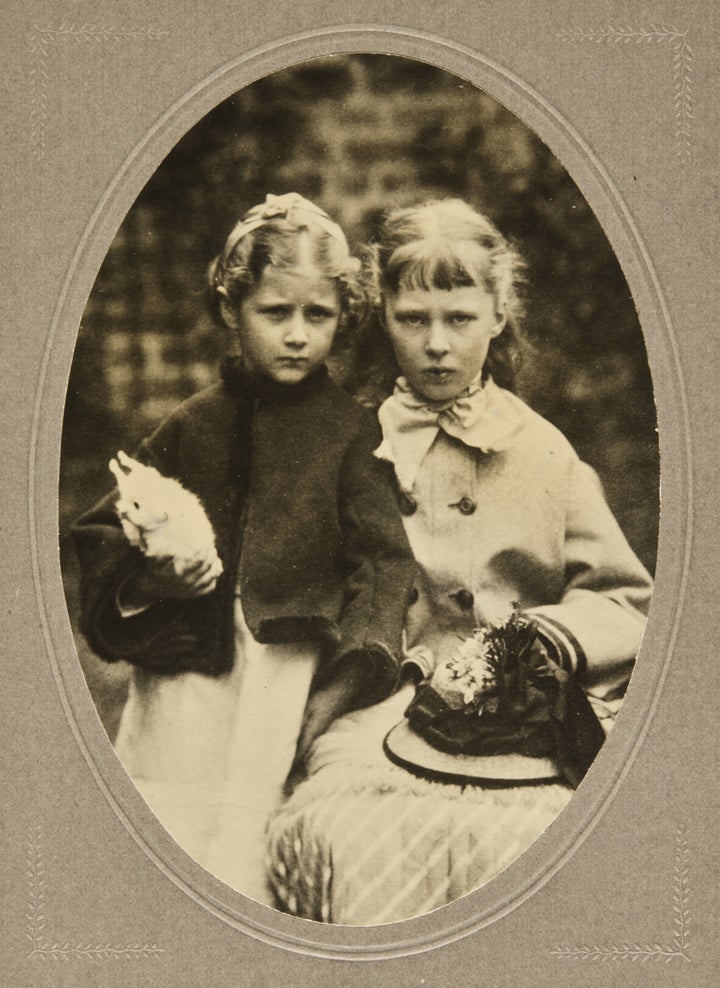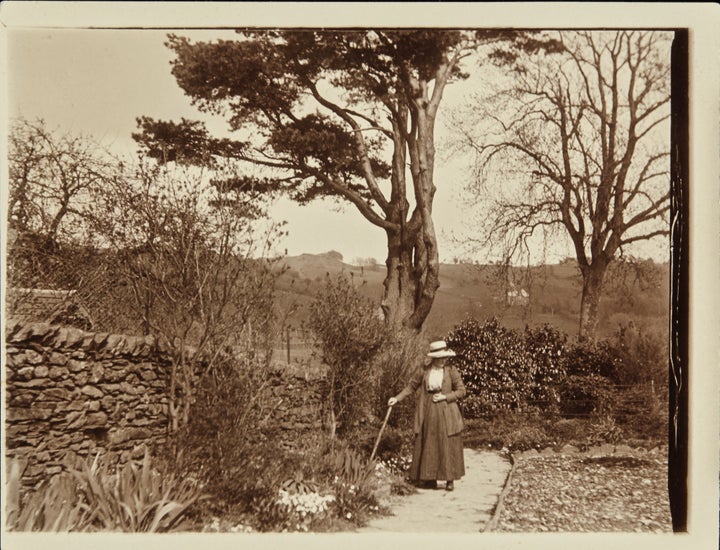 To get a closer look at some of the lots that were auctioned off on Tuesday, you can check out the catalog listing at Sotheby's. For more of Beatrix Potter's magic, check out some more adorable rabbit illustrations below.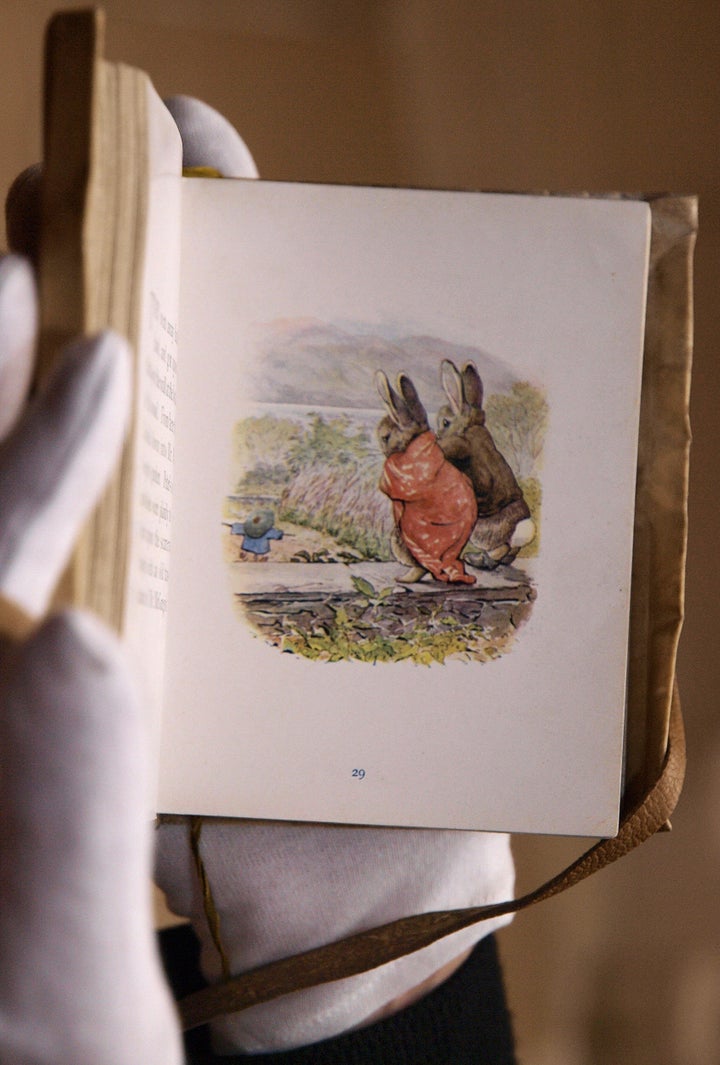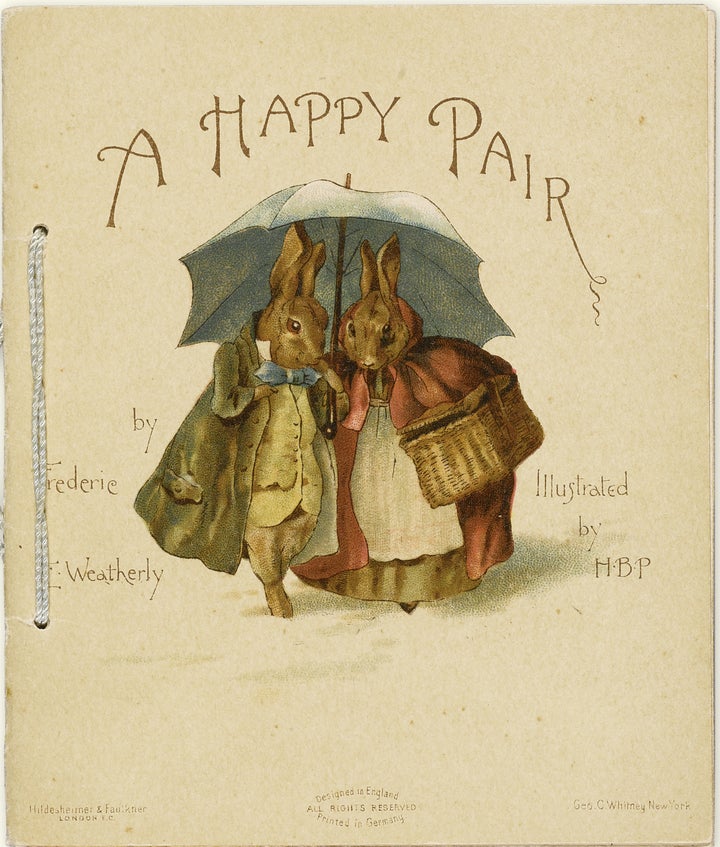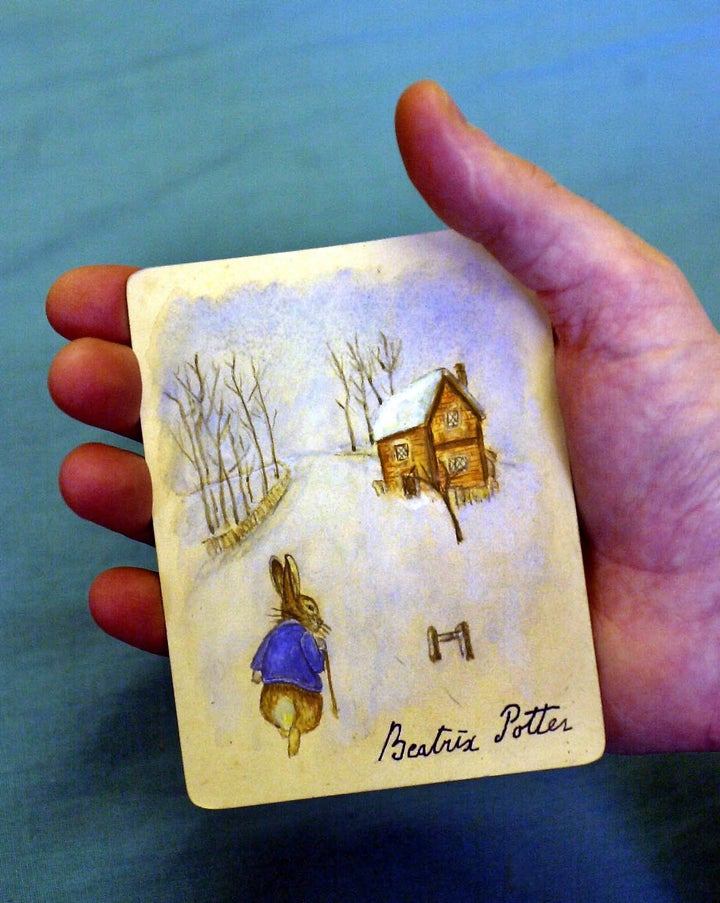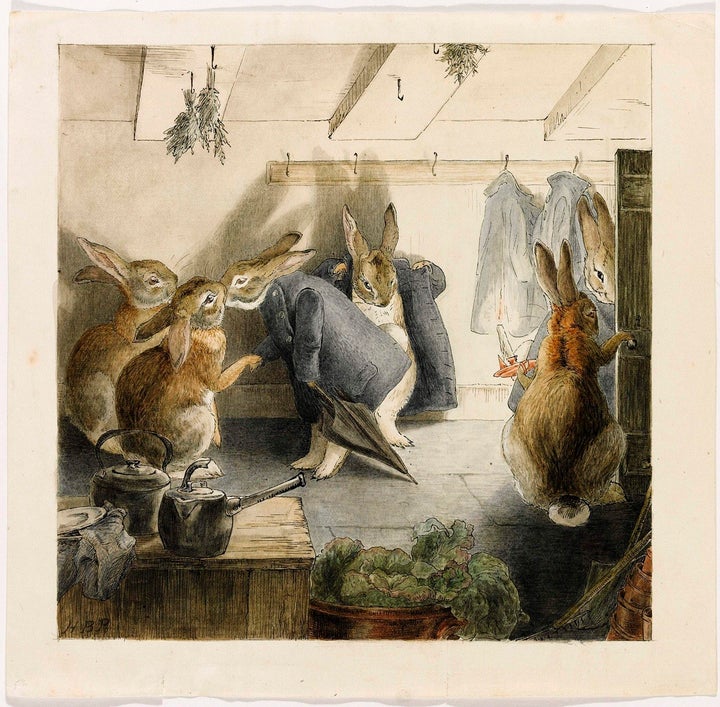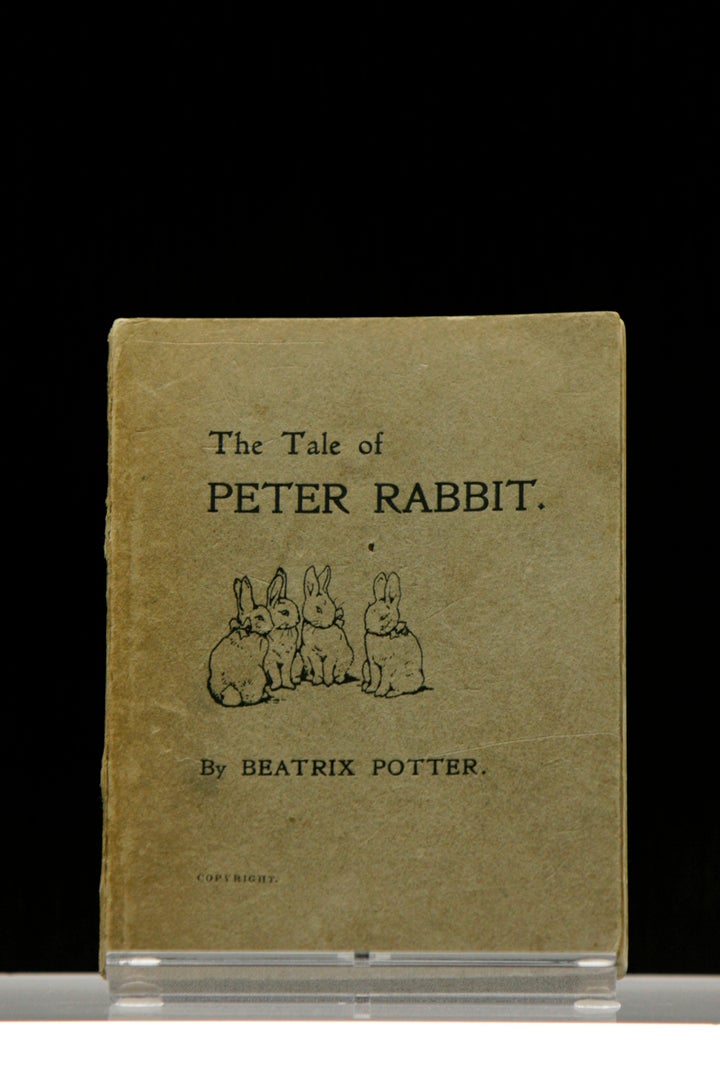 Before You Go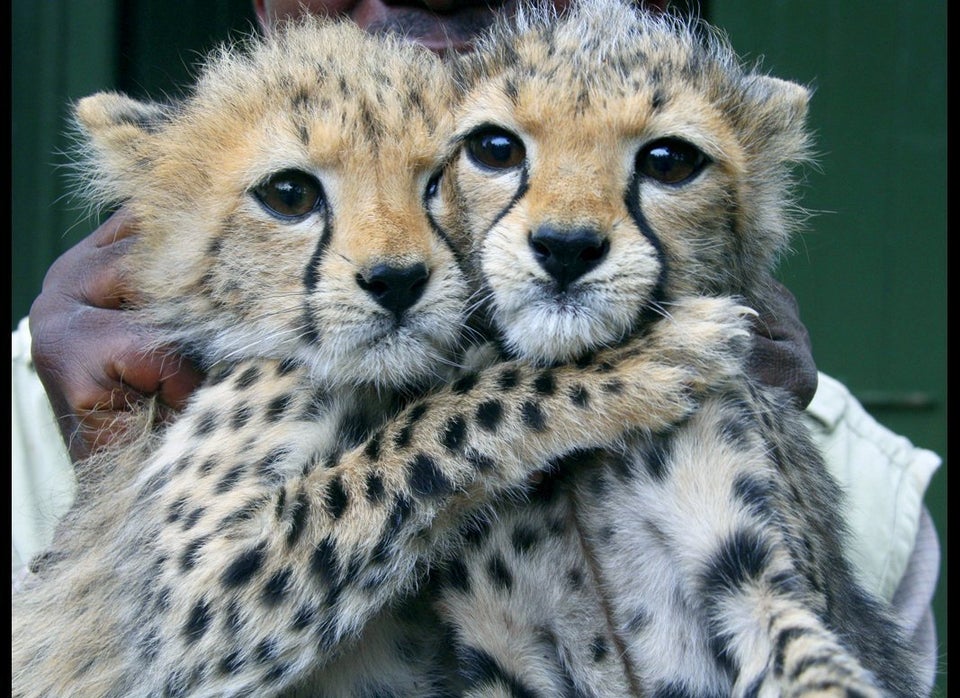 Baby Animals
Popular in the Community