 Dr. Dre's Beats by Dre high definition headphones just got a high fashion makeover.
The Grammy-winning artist and producer has teamed up with fashion designer Oscar de la Renta to create an ultra luxe pair of his top-selling headphones. The limited edition design is covered in plum-hued silver fox and boosts ControlTalk, hands-free calling, a travel case and a 1-year warranty.
Is it just us or does it almost feel almost uncivilized to blast Lil Wayne though fancy fox fur covered headphones?
Either way the folks at PETA are obviously not happy about the furry music accessory. Michelle Cho, a representative for the animal rights group, has sent a letter to Dr. Dre asking him to keep fur and exotic-animal skins out of his electronic designs.

"With so many fashionable, cruelty-free materials available these days, we hope that you will keep animals in mind and choose not to use fur or exotic skins in your collection," Cho wrote. "You have a tremendous amount of influence on young people--won't you please consider using your platform to advocate kindness toward animals by pledging never to design with real fur and exotic skins?"
There has been no response from Dr. Dre's reps and the luxe headphones are still available for purchase on Oscar's e-commerce website.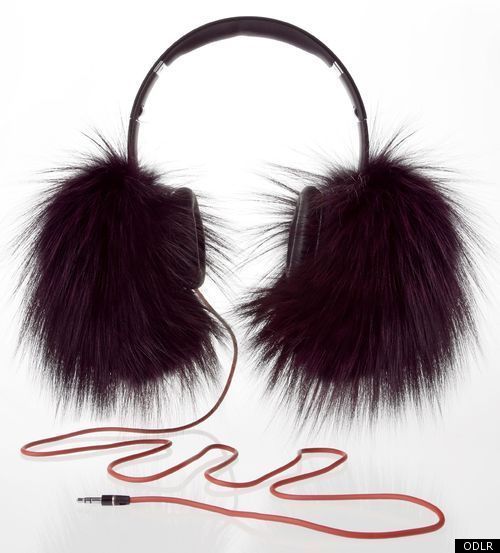 Popular in the Community