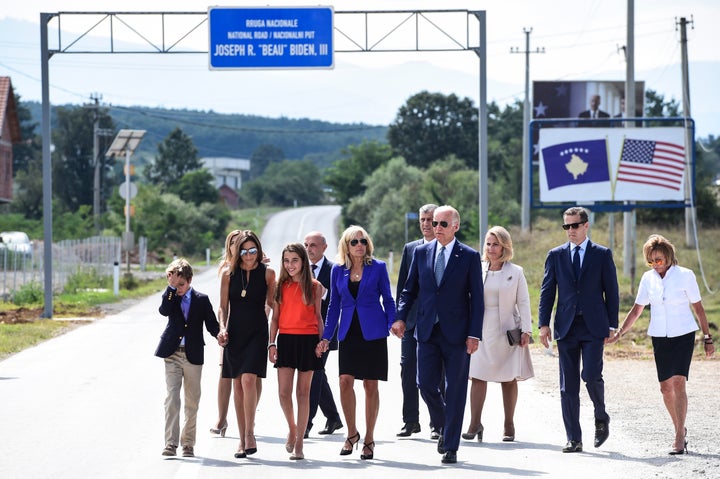 Kosovo celebrated the contributions of Vice President Joe Biden's late son, Beau, by dedicating a 22-mile national highway to the former Delaware attorney general.
The Joseph R. "Beau" Biden III Roadway in the southeastern region of the nation leads directly to the American military base, Camp Bondsteel, on which Beau Biden served in 2001. He died in May 2015 at the age of 46 from brain cancer.
In June, Mustafa announced the Balkan nation's plan to rename the highway, citing Beau Biden's contributions to peace and justice in Kosovo.
"The government has decided that Ferizaj-Gjilan road near village Sojeva and near the American base, Bondsteel, be named Beau Biden. Beau has contributed in peace, security and justice in Kosovo and in peace and democracy missions in other countries as well," Mustafa said.
"Beau's father, American Vice President Joe Biden, is proud with his work even though he died at a young age. We're proud with the permanent friendship of Kosovo with US," he added.
Beau Biden helped the region recover from the Kosovo War, which took place from 1998 to 1999, by serving as a legal adviser who trained developing judges and prosecutors for the Organization for Security and Cooperation in Europe. The airstrike intervention by the United States and NATO helped end the war ― leading many in Kosovo to regard the U.S. as their "savior."
Joe Biden expressed to ceremony attendees on Wednesday his love for Kosovo and his feelings of pride for his son's accomplishments and their contribution to the nation's prosperity.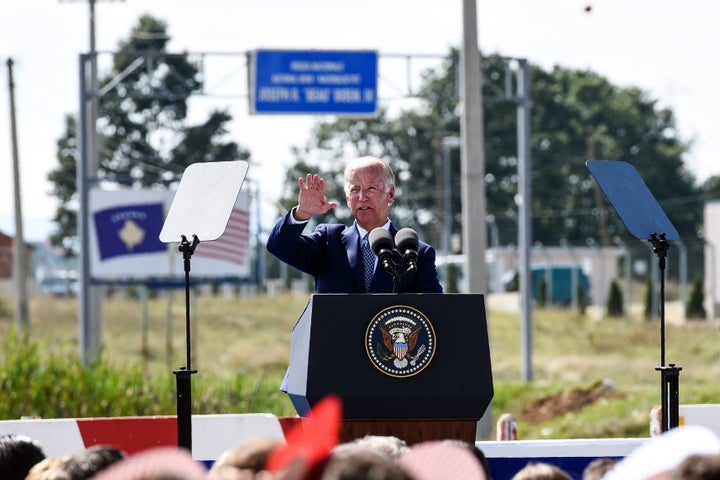 "Beau would be so proud that this road connects two great cities. And Beau, when he came here, fell in love with the country, like I have," Biden said. "We are extremely extremely, extremely grateful, and we're humbled beyond words."
This isn't the first time the Balkan government has honored U.S. officials on its territory. Former presidents George W. Bush, Bill Clinton and Woodrow Wilson also have roads named after them, signifying Kosovo's longstanding friendship with the United States.
Before You Go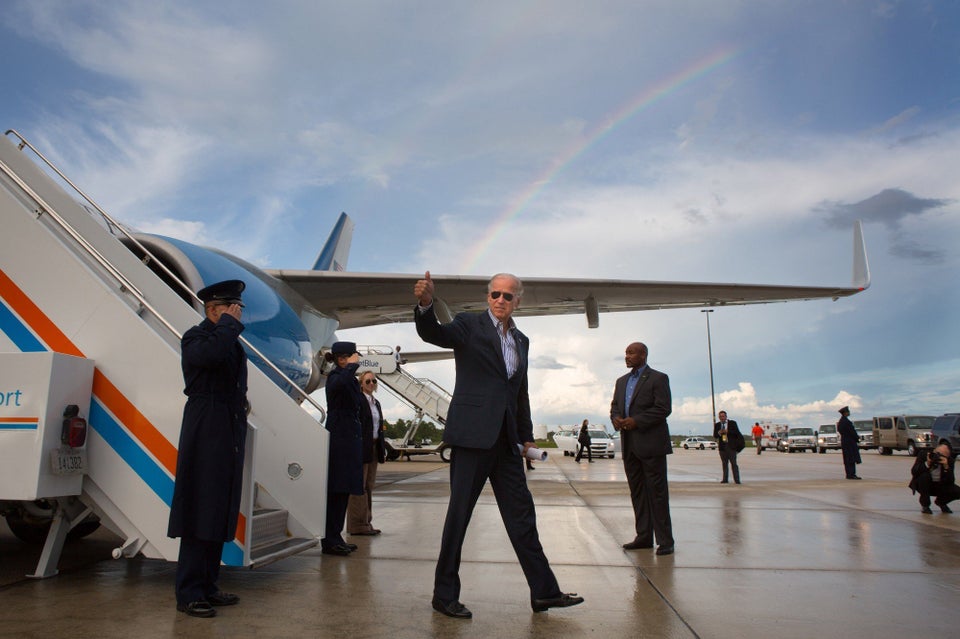 A Million Miles With VP Joe Biden
Popular in the Community