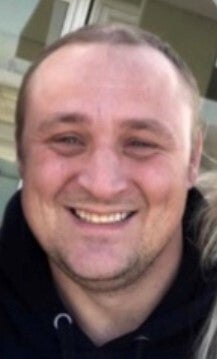 Human remains found at an abandoned property in Southern California last month have been identified as a missing tech CEO who was last seen in 2021.
Beau Mann's remains were located in a Santa Monica courtyard on April 25 and were positively identified on Saturday, the Santa Monica Police Department announced Tuesday.
The 39-year-old was last seen on the afternoon of Nov. 30, 2021, at a convenience store near the Los Angeles office of Sober Grid, an app that Mann founded in 2015 for people in addiction recovery, the company said.
"Simply put — Beau was our light," Sober Grid said in a statement. "After an experience in his early years with drugs and addiction, he turned his focus and passion towards helping others."
Mann got into an Uber and was dropped off in Santa Monica, not far from where his remains were found. During the ride, his company said he texted 911.
Santa Monica Police Lt. Erika Aklufi told the Los Angeles Times that authorities responded to his text but he didn't reply.
"It was a gibberish text maybe and then he didn't respond," she said. "It's just another thing that we're going to be looking into."
His death is now being investigated as a possible homicide, and authorities plan to speak with the Uber driver, who hasn't been deemed a suspect in the case, said Aklufi, who did not immediately respond to HuffPost's request for comment Wednesday.
Mann's fiancé, who lived in Michigan during their long-distance relationship, with Mann living in California, told NBC Los Angeles that police investigated the Uber in the days after he went missing but they didn't suspect foul play.
"I just have a very hard time understanding how he could be so close to that drop-off address, and nobody found him or saw him there," Jason Abate said. "I just hope that he didn't suffer."
Popular in the Community