The weather is getting colder as the festive winter season holidays get near. With the chill in the air comes the excitement of decorating the abode to welcome guests for holiday cheer. Picture postcards and classic holiday movies showcase snow covered streets and Victorian houses dressed in their holiday finest. Gather inspiration by taking a day to visit a Victorian town and to view the lovely architecture for yourself. The homes are so beautiful in detail that simple white lights and evergreen wreaths easily turn them into life size doll houses dressed up in their finest for the holidays.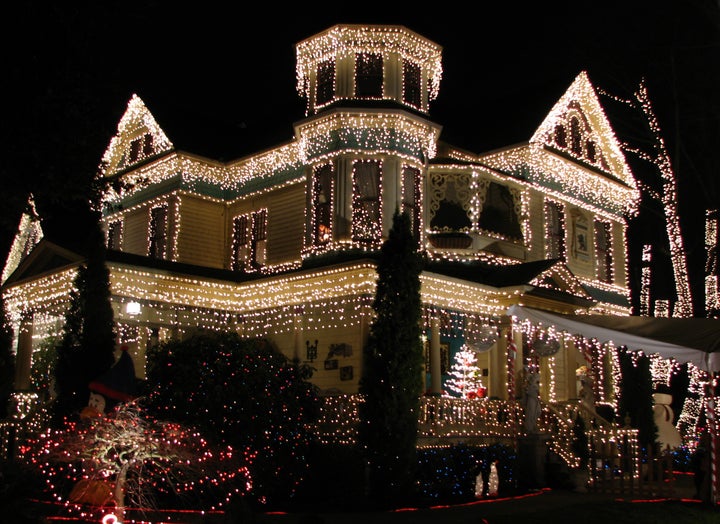 Victorian Houses: Styles to Inspire
Step into a Victorian village dressed up in its holiday best, toss in some snow and one feels as if they have been teleported into a yummy gingerbread city. The gingerbread architecture will inspire one to bring a classic touch to any decor, both inside and out. Take photos of details that you would like to replicate and capture the interesting colors of houses known as "painted Ladies" for their bright multiple colors.
Gingerbread, translated from richly decorated cake houses adorned with an abundance of candies and sugar icicles ready for a holiday treat, is commonly used to describe Victorian homes. Victorian towns are free real-life museums filled with beautiful gingerbread architecture. The Victorian style was most popular from 1860 until around 1910. There are many styles of Victorian architecture often combining several bits from the different eras in a single structure creating a unique elegance of its own. The styles and combinations of Victorian era designs lend to a whimsical elegant feel. You can gather décor inspiration for the abode just by spying the beautiful homes.
Second Empire (1855 to 1885)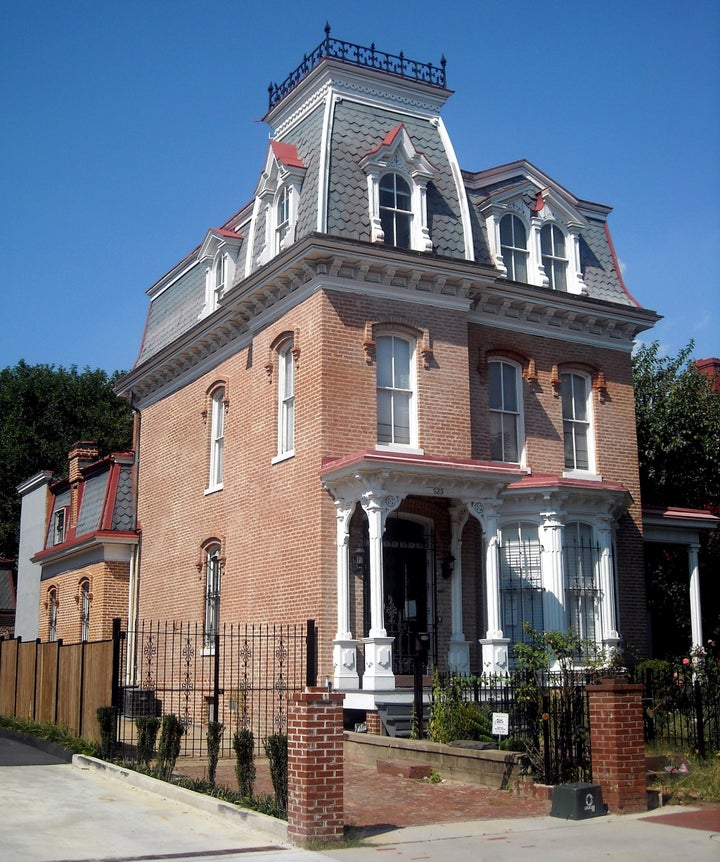 Tower is the keyword here. The architecture can be symmetrical, with a tower structure in the center, or asymmetrical, with a tower set to one side often with a simple Mansard roof.
Stick-Eastlake (1860 to 1890)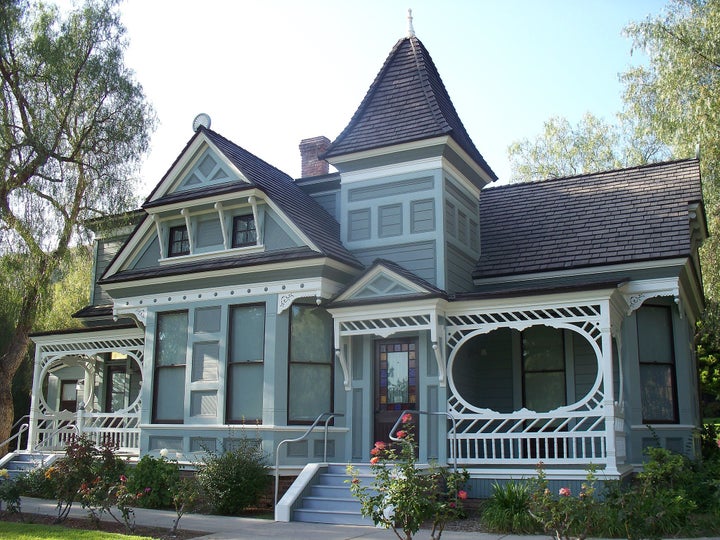 This style developed out of the Stick style of the late-19th-century American architectural style. The Eastlake Movement added the geometric, machine-cut decorative trim on Stick-style buildings creating the Stick-Eastlake style.
Queen Anne (1880 to 1910)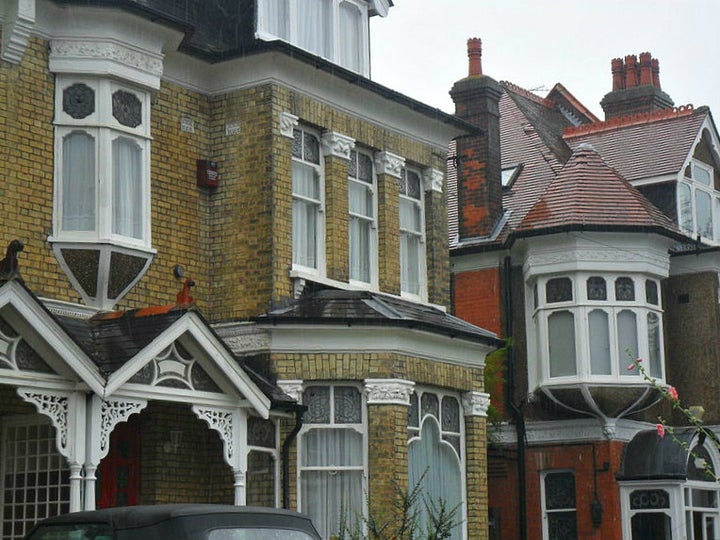 The regal Queen Anne is generally known for its brick structure and center steps leading to a carved stone doorframe with a center triangular pediment set into a hipped roof with dormers. Flush with the brickwork are painted sash windows lined in rows. Stone quoins add embellishments to the buildings corners.
Richardsonian Romanesque (1880 to 1900)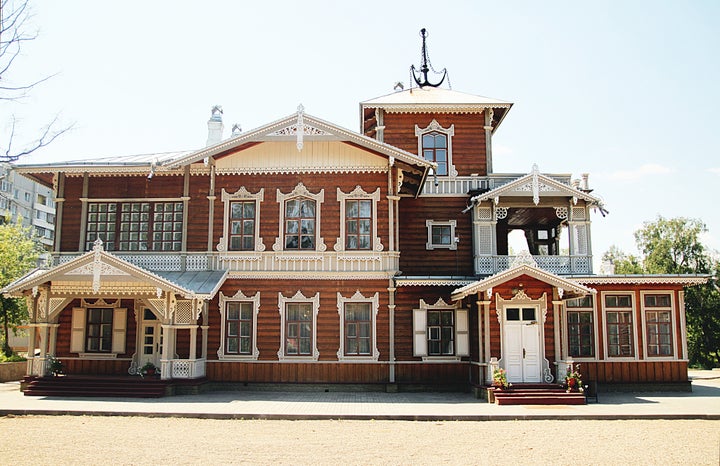 The massive structural appearance traditional in masonry of different types (brick with stone, brownstone ashlar with granite lintels and carved brownstone ornament) and often with a rough finish defines the Richardsonian Romanesque. Openings and windows are arched. There is normally a tower with a conical roof. Ornamentation is bold and grand. Beautiful carvings, corbels, and figurines will lend inspiration for anyone's decor. A bit of Queen Anne influences this style with details such as a bay or oriel, divided windows, or decorative panels.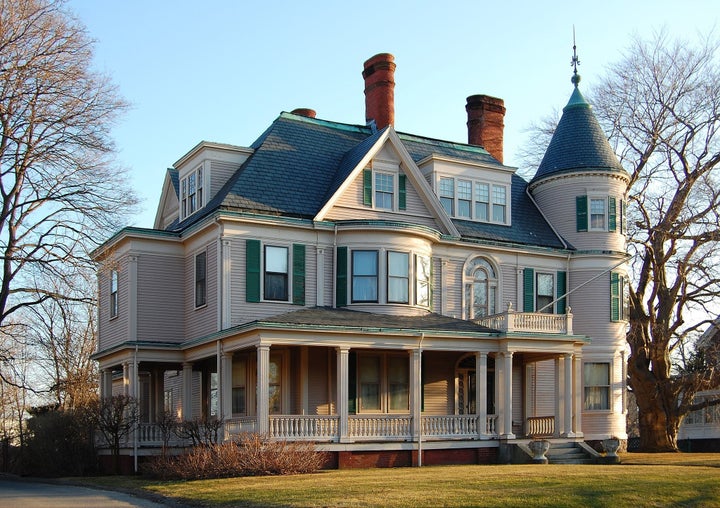 Picture a Richardsonian Romanesque style but finished in shingles instead of stone. A wink to the Queen Anne Revival style, The Shingle style was the first of the Colonial Revival styled abode. Wood shingles are prominent wrapping the structure, rolling over corners, and eyebrow windows. These homes are usually asymmetrical with cross gables and roof sections of different pitches, with additional wings, turrets, bays and oriels.
Gothic Revival (1840 to 1890)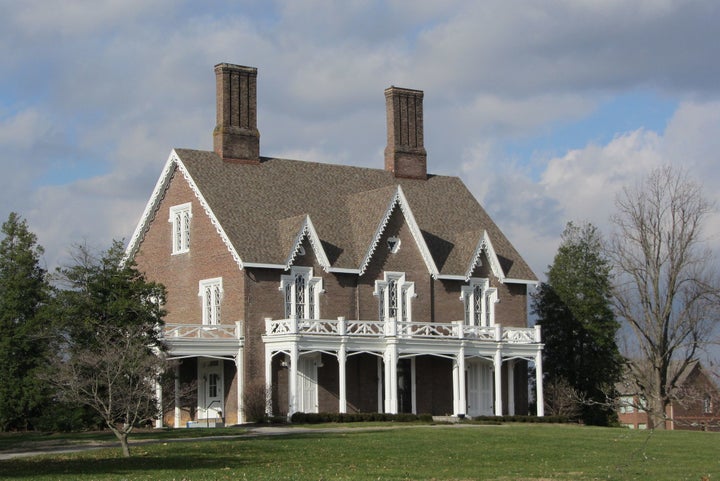 Gothic Revival is also thought to be a distinctive Victorian style named Victorian Gothic. Harking back to the 1740's in England, this style was inspired by medieval Gothic architecture. This architecture presented the first appearance of the lovely asymmetrical look that was a significant look of America's Romantic Era. The roof is steeply pitched and cross gabled with ornamental vergeboards. The windows are pointed-arch and sometimes include stained glass. A Gothic window dresses the home above the entry. Gothic windows sit atop the roof of the one-story porch sitting within steep dormered roof peeks.
The elegance of the Gingerbread houses harks back to the 11th century when explorers brought ginger spice to Europe from the Middle East, gaining popularity in Germany. The gingerbread house treat was made popular when the Brothers Grimm wrote the story of Hansel and Gretel. Once the intricate cake houses became popular in America, Americans took to building them into the life size elaborate dream dollhouse abodes.
Related
Popular in the Community