Sometimes the prettiest things can be found in the ugliest of circumstances. Take human pollution, for example. Don't get us wrong, pollution remains one of the worst plagues humankind has put on this planet. Consider this: Air pollution alone kills over two million people a year. But the devastation of oil spills, air and light pollution, waste and the negative environmental impact we create often strangely result in compelling imagery. Check out these breathtaking photos of the toll humans have taken on the Earth.
Light pollution in Ruka, Northern Finland
Catching waves of trash in Indonesia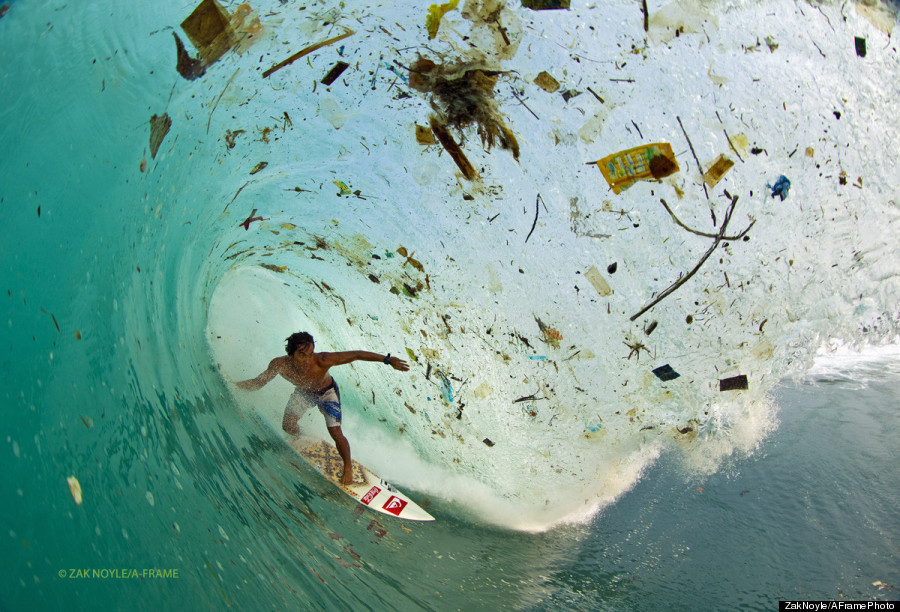 Coal fueled fiddlers emit vapor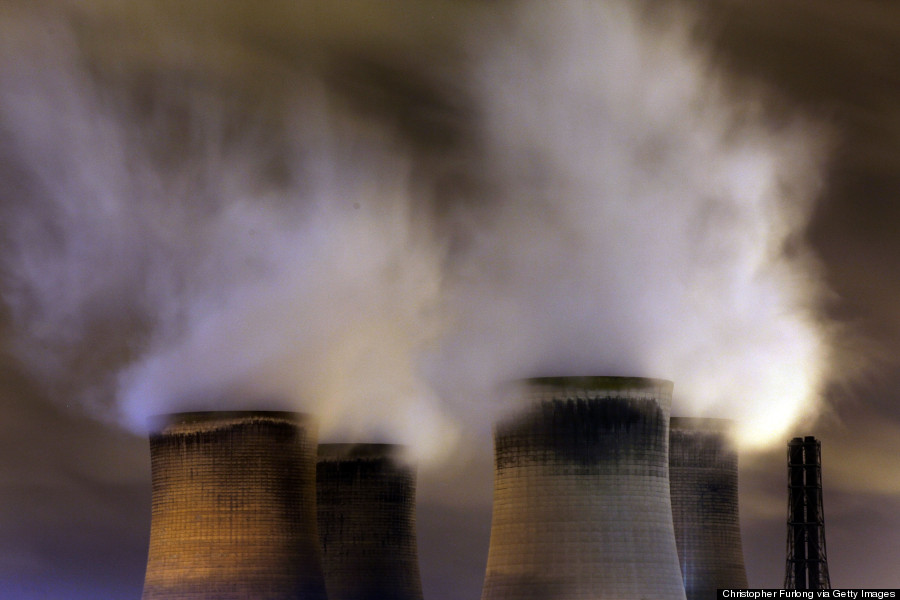 This photo shows vapor emitting from a power station at night in Warrington, United Kingdom.
An aerial view of a strip mine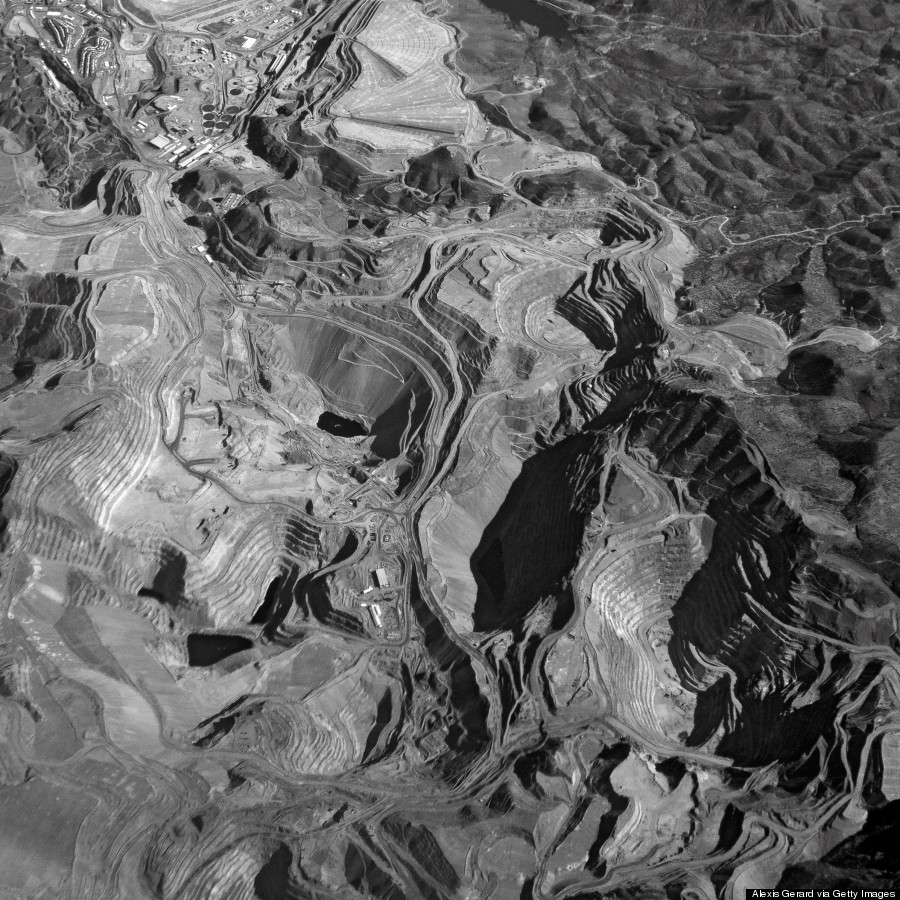 This photo, taken in June 2013, shows excavation terraces, buildings and mining equipment of a strip mine.
A pile of millions of used tires in Seseña, Spain
This photo, taken in January 2013, shows an area of Spain, near Madrid, that is known for its great views. Today, this massive pile of used tires corrupts the area. The pile started in the 1990's when a company started using the site as a "temporary" place for old tired to be recycles. The pile is starting to look pretty "permanent" to us...
An oil spill in Qingdao, China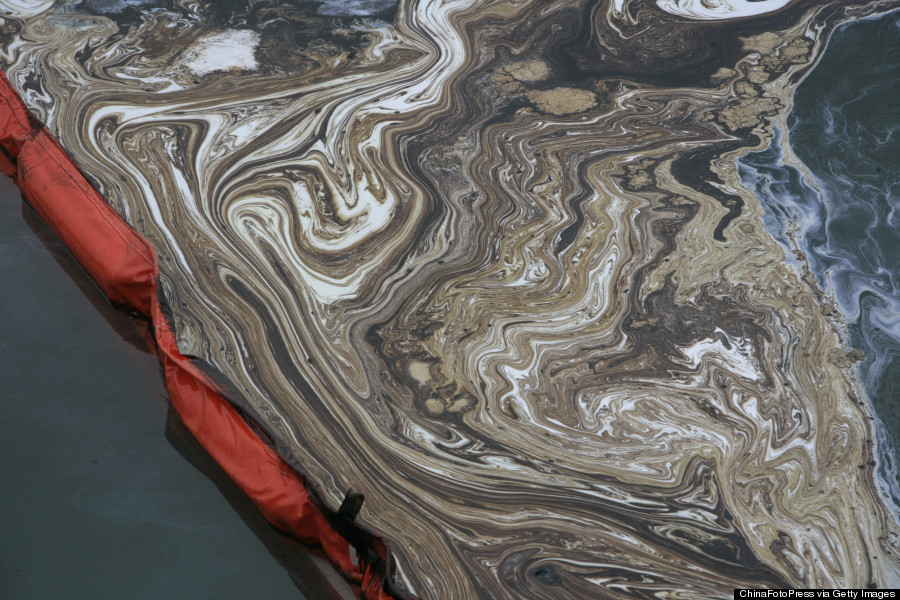 The red barrier is used to prevent oil from seeping into the sea after a spill created by a pipeline explosion on November 23, 2013.
A view of a forest fire's aftermath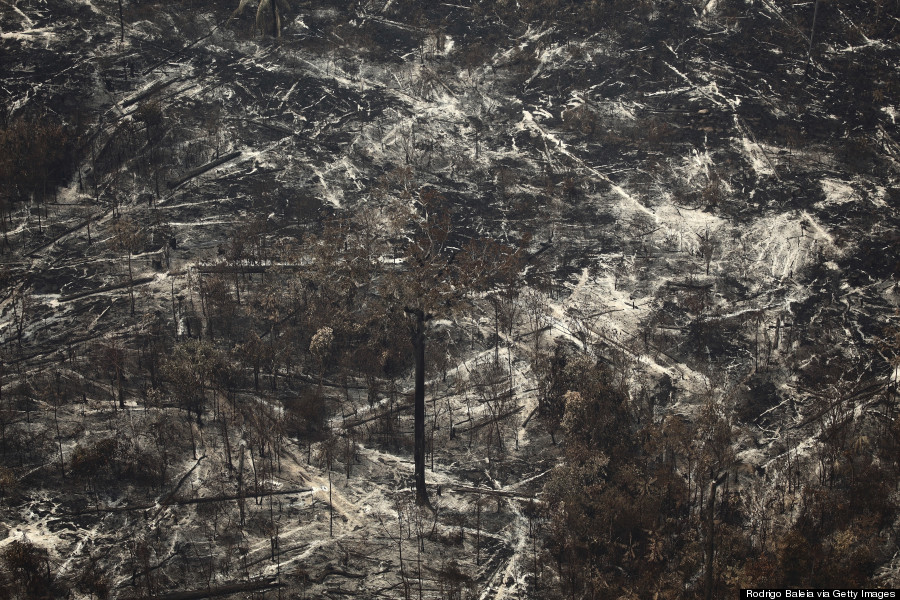 This is an aerial view of smoke from a forest fire allegedly caused by farmers and cattle ranch owners in the Jamanxim National Florest in the Brazilian Amazon rainforest.
A solitary tree stands after deforestation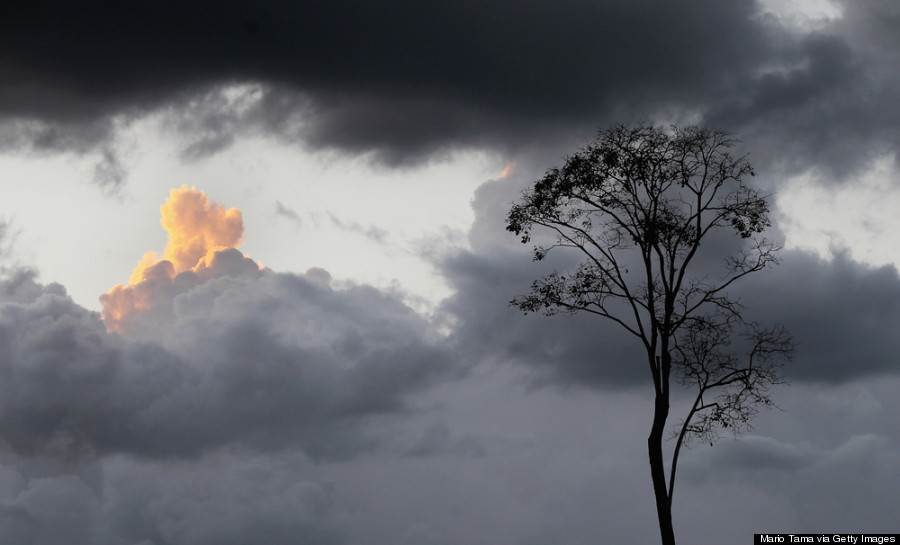 In Brazil, a single remaining Amazon rainforest tree stands in a deforested section of the forst in Para State. As of June 2012, 20 percent of the rainforest had already been destroyed.
A child plays in an algae-covered beach in China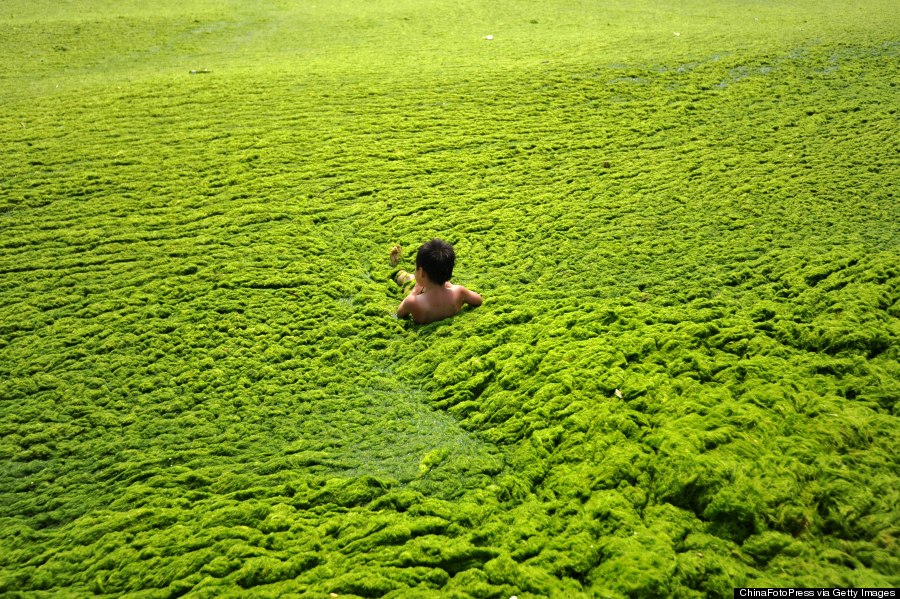 Every year, large amounts of non-poisonous algae covers the Qingdao coast of China. Once this specific type of algae starts proliferating, it's very hard to stop it. Tim Nelson, a biology professor at Seattle Pacific University, told the Los Angeles Times that the bloom is sparked by nutrients that may either be naturally occurring, coming from deep parts of the ocean, or by fertilizer washing into the sea from farms, golf courses and gardens.
Oil-covered sand in Ko Samet, Thailand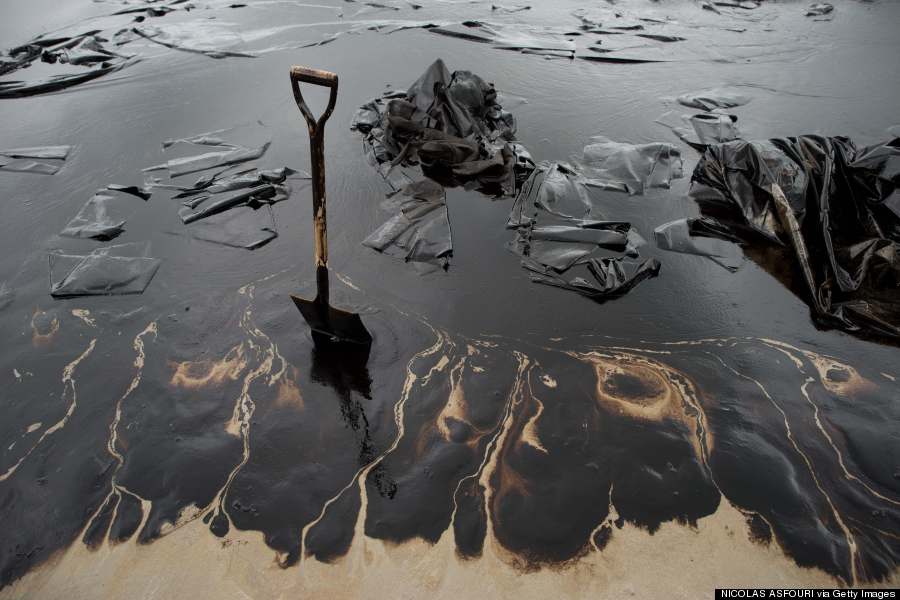 A shovel sits in oil-drenched sand in Thailand on July 31, 2013. Workers geared up in protective suits and used shovels, hoses and buckets to try and clean up the blackened sand after a major pipeline leak.
A huge pile of ivory trinkets in Denver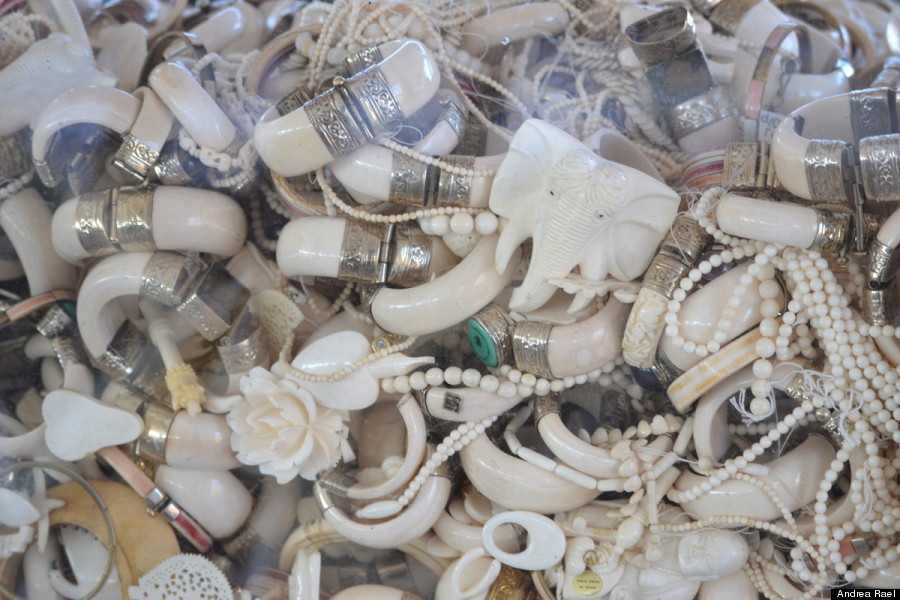 Millions of dollars' worth of intricately carved figurines, bracelets and other trinkets are seen before being fed into a rock-crushing machine in November 2013 at the Rocky Mountain Arsenal National Wildlife Refuge, in an attempt to combat wildlife trafficking and stop elephant poaching.
A sunny and clear display cuts through China's smog
In January 2013, during a time of dangerous levels of air pollution, a bright video screen in Tiananmen Square shows an unreachable paradise.
Salt Lake City light pollution
According to the photographer, the sun had been down for hours when this photo was taken. The photographer was at a "star party," which was ruined by the light pollution.
Hundreds of shark fins drying in the sun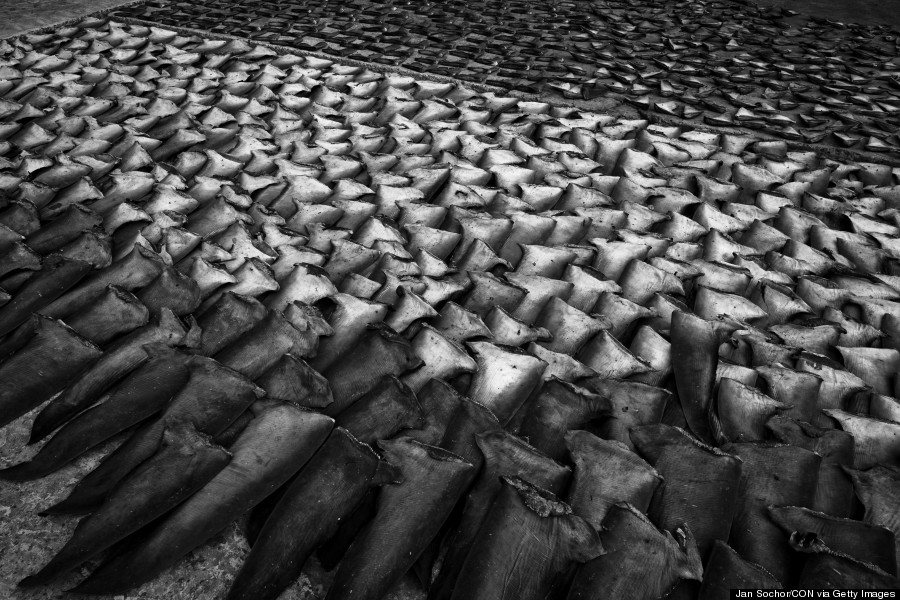 These shark fins are drying in Manta, Ecuador, where thousands of shark fins are sold every morning. "Shark fin soup" is popular in China as a seafood delicacy. While targeted shark fin catching is illegal, a presidential decree in Ecuador allows free trade of shark fins from accidental by-catch. Most of the shark species fished in Ecuadorean waters are considered as "vulnerable to extinction" by the World Conservation Union (IUCN)
Pollutants in the Gowanus Canal A tiger's skin set on fire In 2001 on World Environment Day, environmentalists seized a tiger skin from poachers in Bombay, India and burnt it as a symbolic message to wildlife traders and poachers against hunting.
An oil slick in New Orleans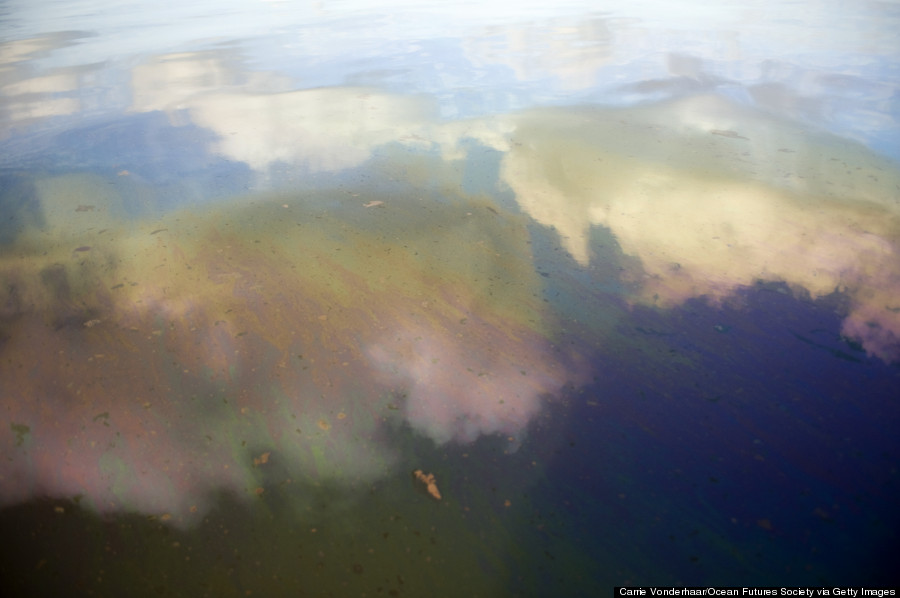 Clouds reflect in a pool of oil from a spill in November 2011.
Industrial waste foam in New Delhi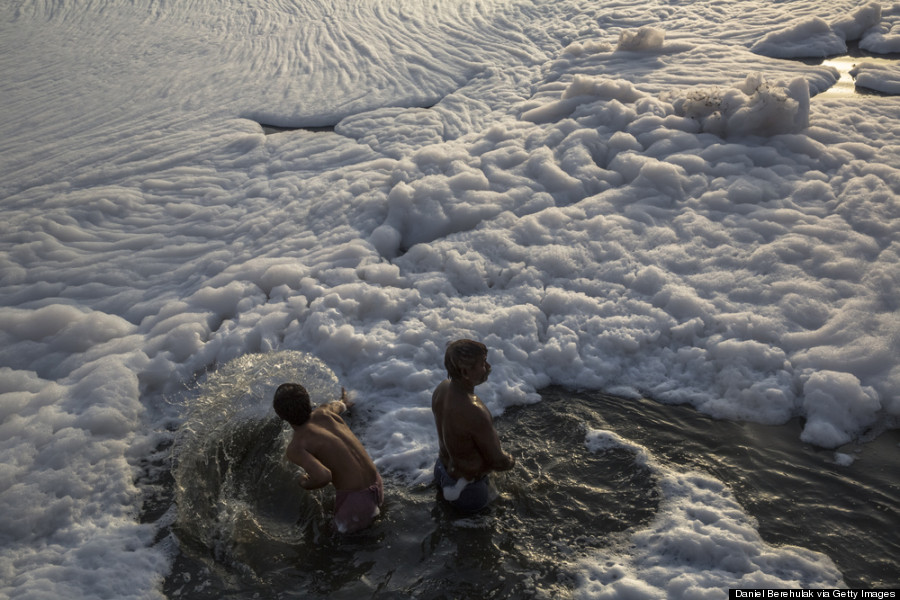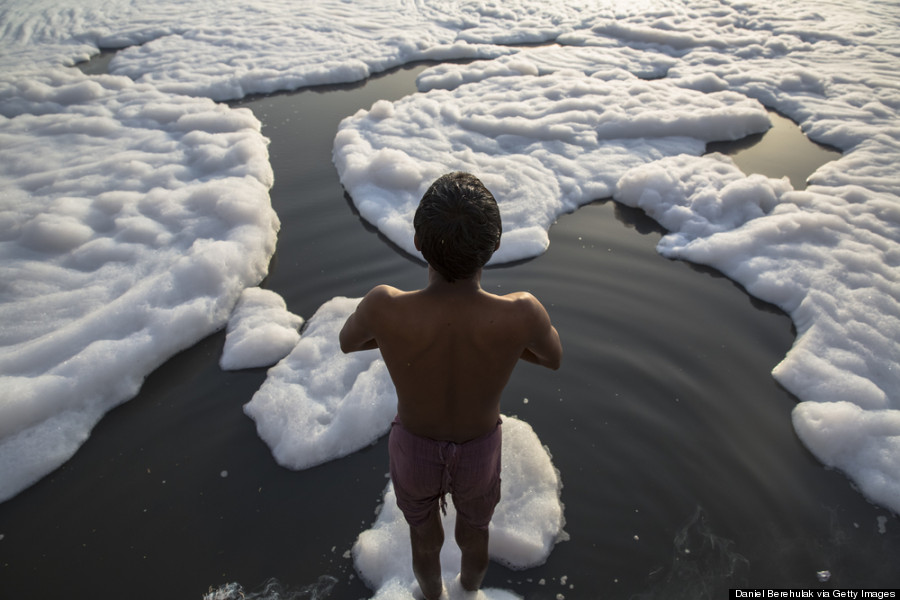 Indian men bathe in the industrial waste-foam polluted section of the Yamuna River on May 24, 2013. According the Central Pollution Control Board of India, the main reason for this pollution is because the river intersects various urban centers of India, like Delhi, Mathura and Agra, and a lot of waste from these areas is disposed off into the river.
Container ship Rena goes down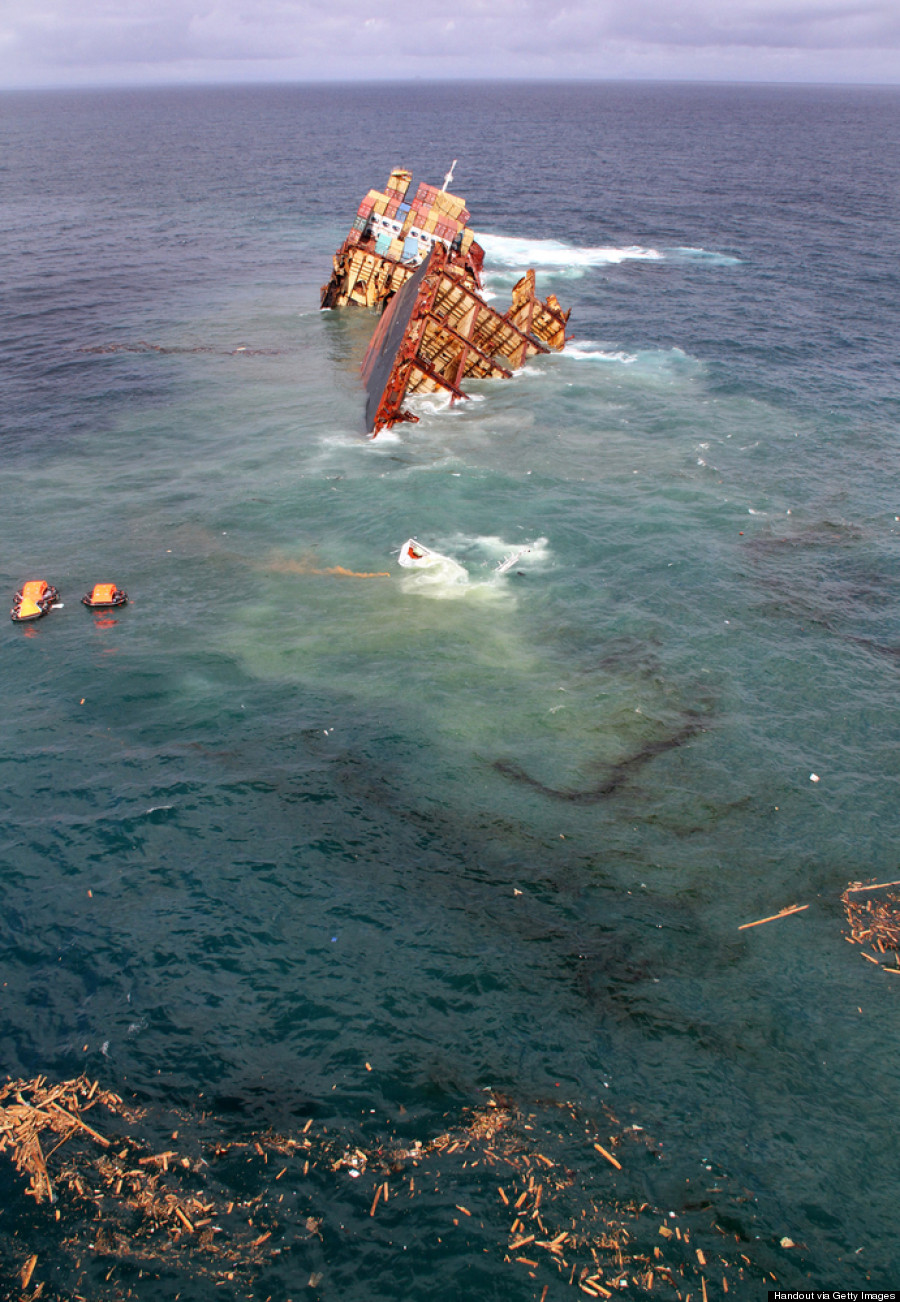 The shipping container, MV Rena, struck Astrolabe Reef on October 5, 2011. It spilled 350 tons of oil and almost 100 shipping containers.
A surfer encounters cargo from Rena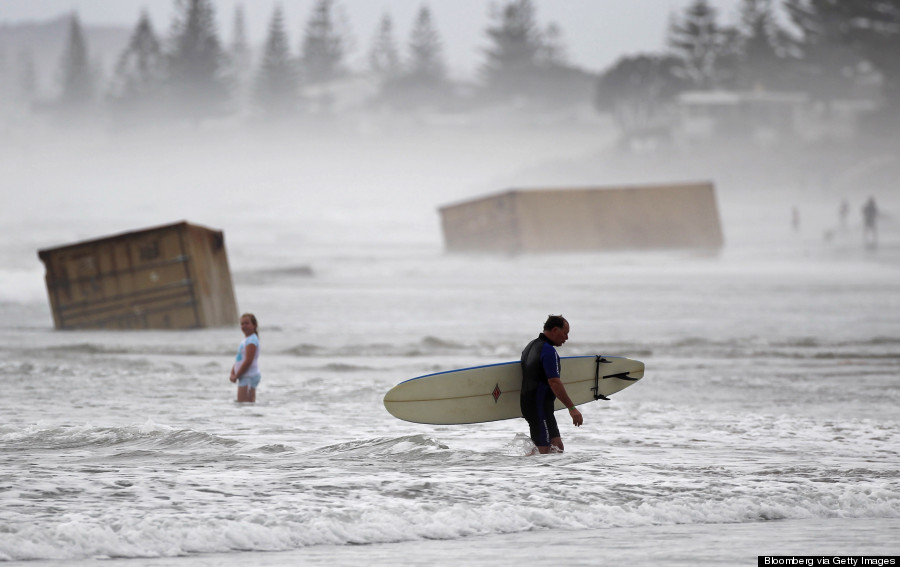 Three months after the ship sank, a man surfs among cargo containers that washed ashore in Waihi Beach, New Zealand.
A mountaintop coal mining operation in West Virginia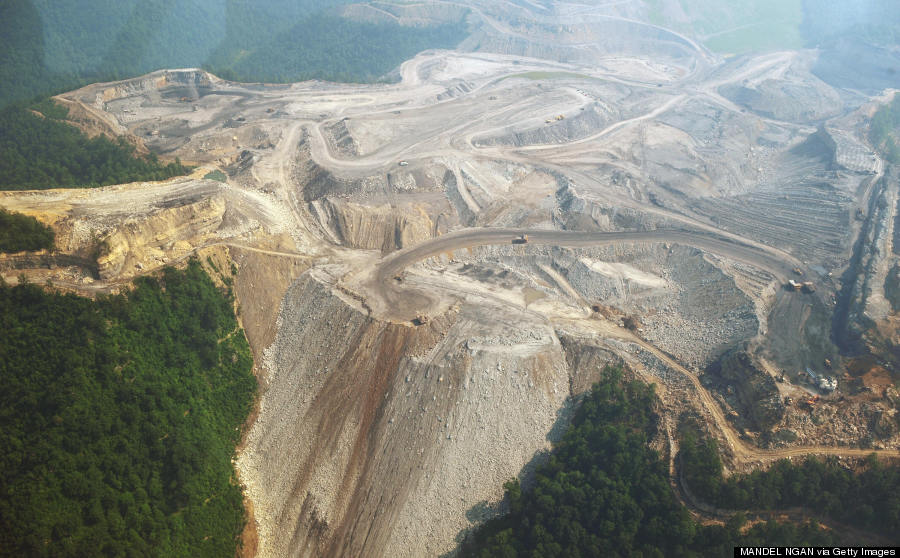 This photo shows "mountaintop removal mining" -- a process that involves using explosives to remove up to 1,000 vertical feet of rock to get to the coal. The debris is often moved into the adjacent river valleys, called a valley fill.
Light pollution in the Canary Islands
Support HuffPost
The Stakes Have Never Been Higher
Related
Before You Go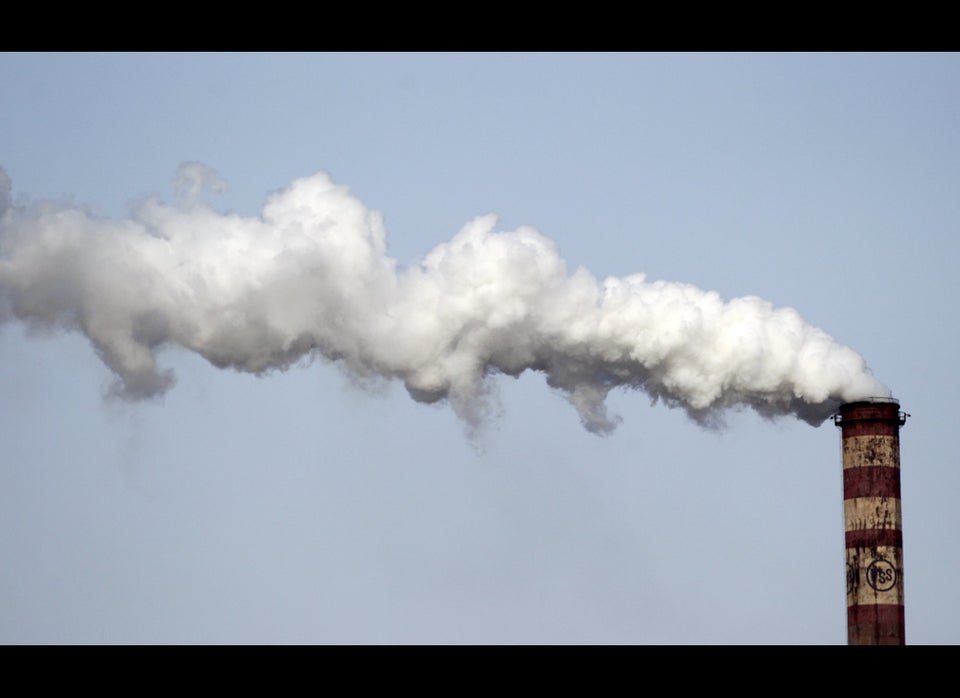 Top 10 Most Polluting Countries (2010)
Popular in the Community