Last week, author Elmore Leonard told us, "I don't need anything else when I read. The sound of the words in my head is enough."
Most book lovers likely agree that reading is reading, whether in a dimly-lit coffee house or a screeching subway car. But a calming atmosphere couldn't hurt. And the newly opened Vennesla Library in Norway creates just that.
"The expressive ribs combine structure, technical infrastructure, and functionality," writes archdaily.com. "[It] seeks to become an extension of the main city square with its transparent facade and urban loggia."
The library was designed by Helen & Hard, and consists of "a café, meeting places and administrative areas." The multiple functions of the low-energy building are an attempt to thread the library together with the other functions of the city square.
"The urban infill project works in conjunction with pedestrian flow and encourages interaction and community gatherings," wrote the architecture website inhabitat.com. "Natural daylighting, vertical sun shading, energy efficient systems and material resource efficiency are all part of the sustainability of the new library."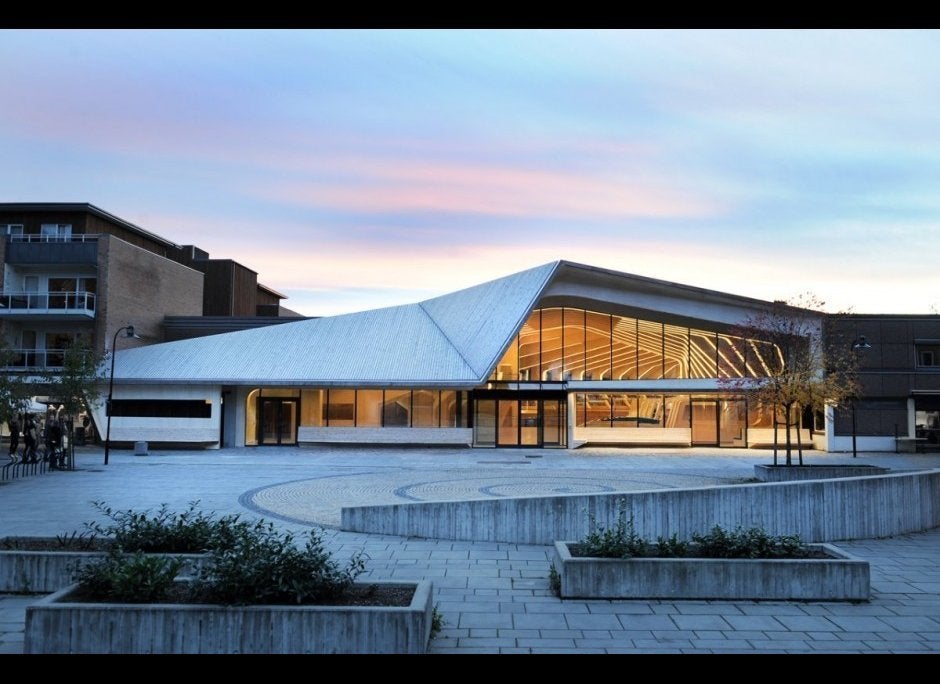 Gallery
Popular in the Community