The British author spent two years painstakingly researching the most exquisite and expensive ones ever made for his new book, The Golden Atlas: The Greatest Explorations, Quests and Discoveries on Maps.
Many of the original versions of those featured in his book are worth millions of dollars and are kept securely under lock and key.
"The world of antique maps, dealers and auctions can seem quite an intimidating, stuffy and elitist arena closed off from the general public," the 35-year-old told HuffPost this week.
"It's important they're seen outside the world of private collecting, that their beauty is broadcast to anyone who might be curious," he added. "They provide a sense of their period like no other document can offer. They're snapshots of everything we knew of the world at that time, as well as everything we believed."
Brooke-Hitching's passion for maps was sparked at a young age by his rare tome-dealing father. It provided the inspiration for his previous book, The Phantom Atlas, which noted the epic blunders made on maps over the years.
Modern maps don't have quite the same pull for Brooke-Hitching, who also works as a writer for BBC quiz show "QI." He said they lack the artistic and narrative elements because "with satellite photography, mapping has achieved its ultimate goal: true accuracy."
"There's no room for artistic flourishes, rumors, myths and uncorrected errors, and pretty much every other element that make antique maps so fascinating, on the modern map," the London-based writer said.
"Of course it's sad in a way, but it's also astounding that I can use a small device in my pocket to scour every square inch of the planet," he added.
Check out nine of the stunning maps featured in the book below:
The Sitting Leo Belgicus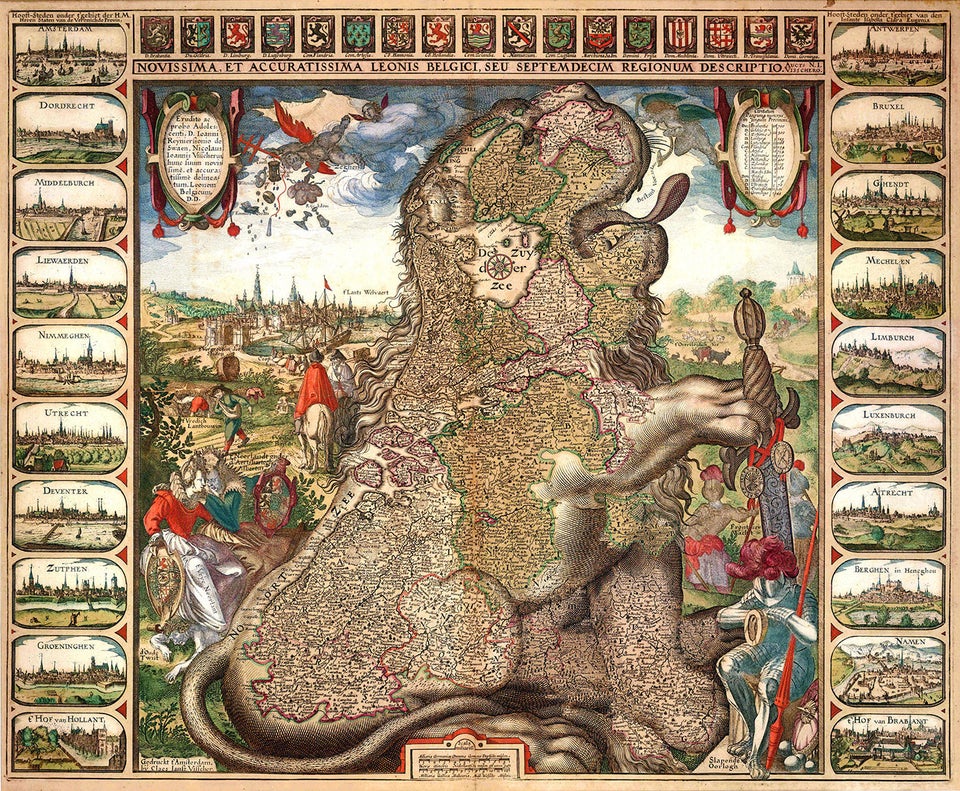 Brion World Map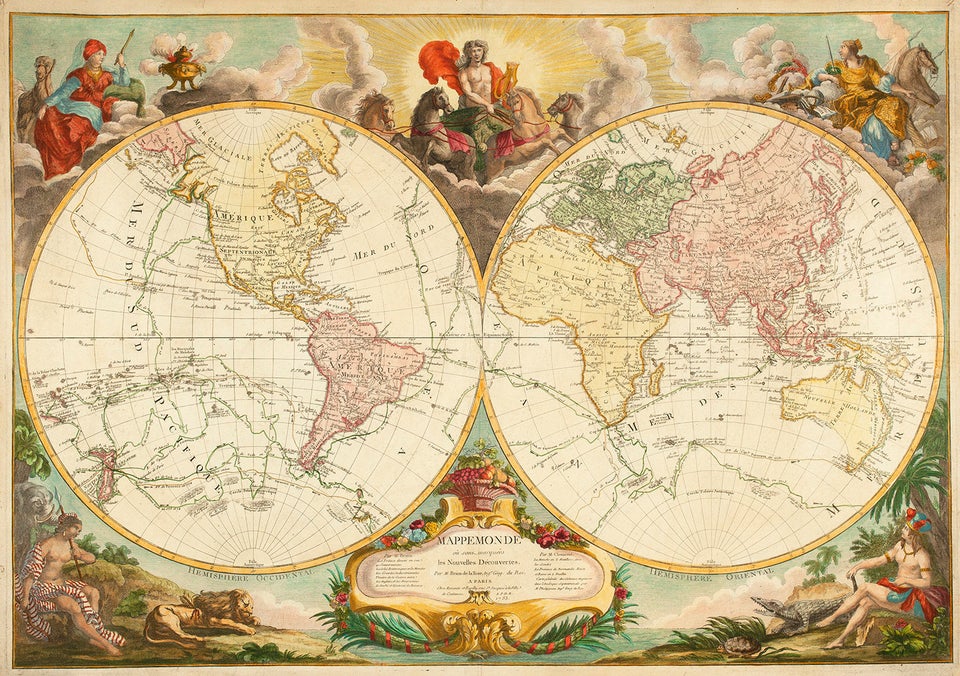 Altea Antique Maps, London
Carte Generale De La Terre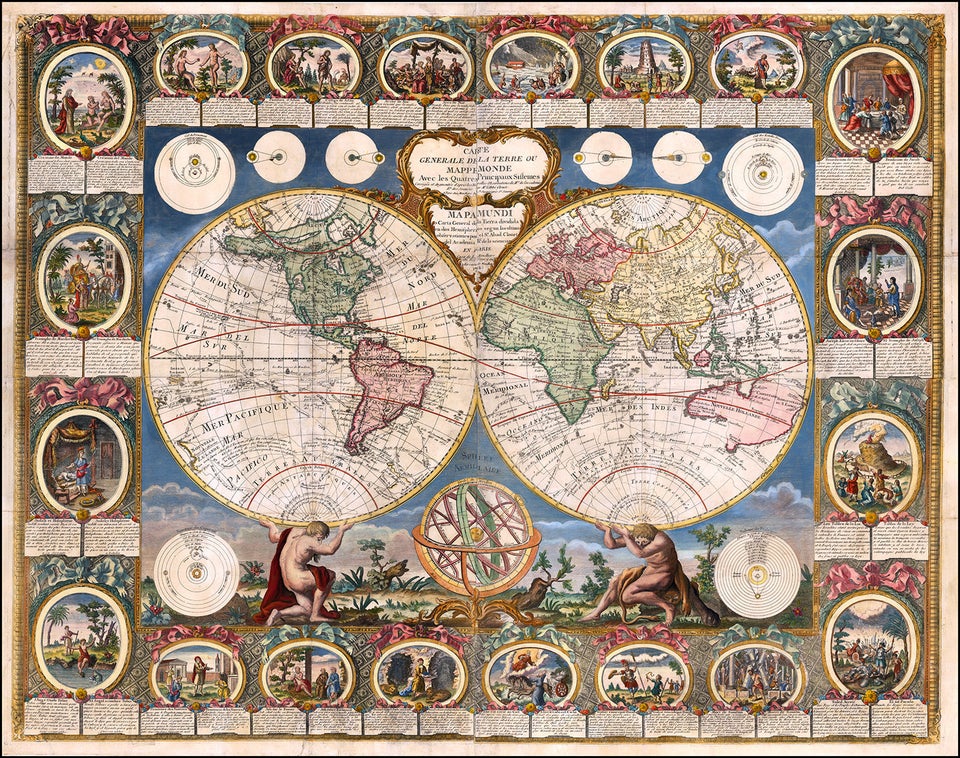 Barry Lawrence Ruderman Antique Maps
Bonsignori Map Of Western Africa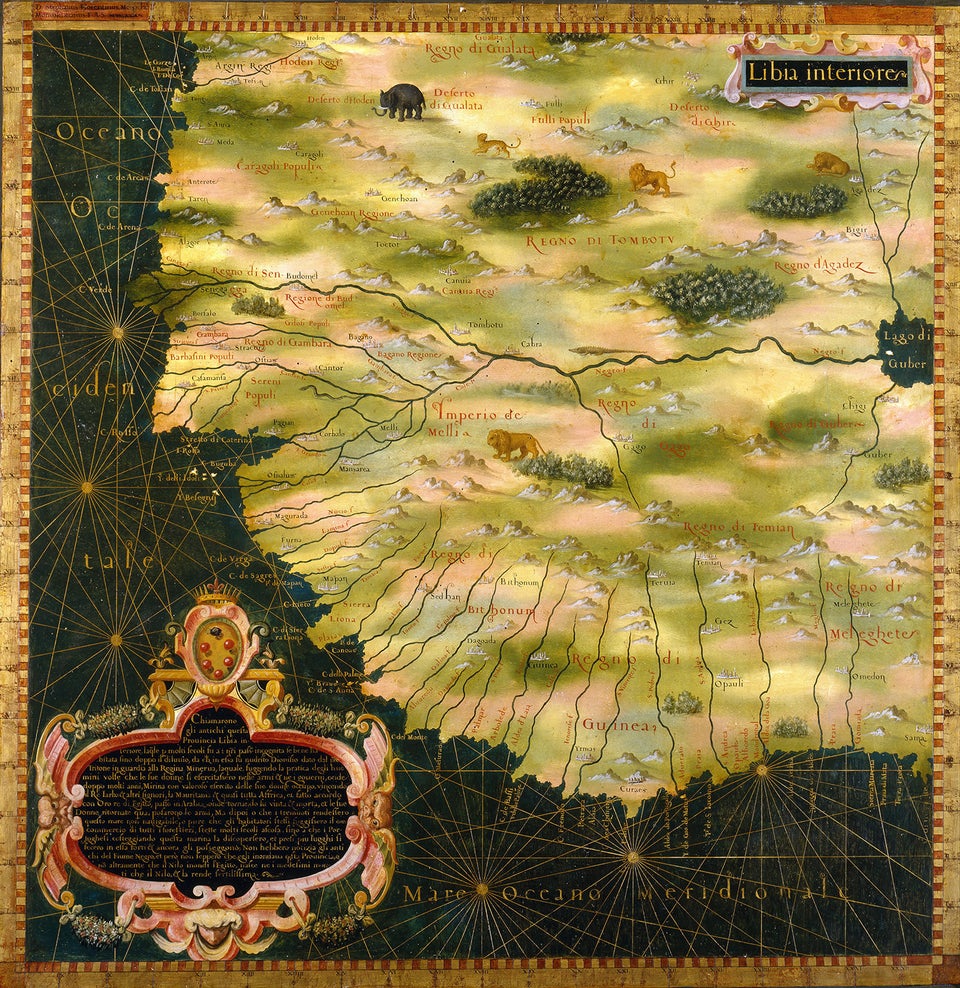 The Florentine Civic Museums
Ortelius Islandia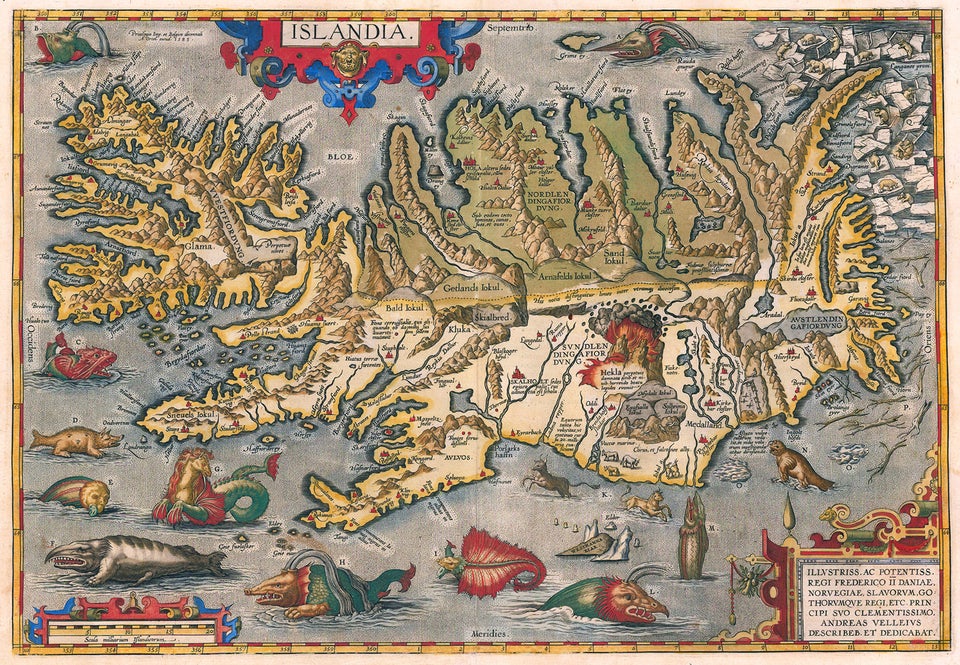 Barry Lawrence Ruderman Antique Maps
Catalan Atlas

National Library of France
Desceliers World Map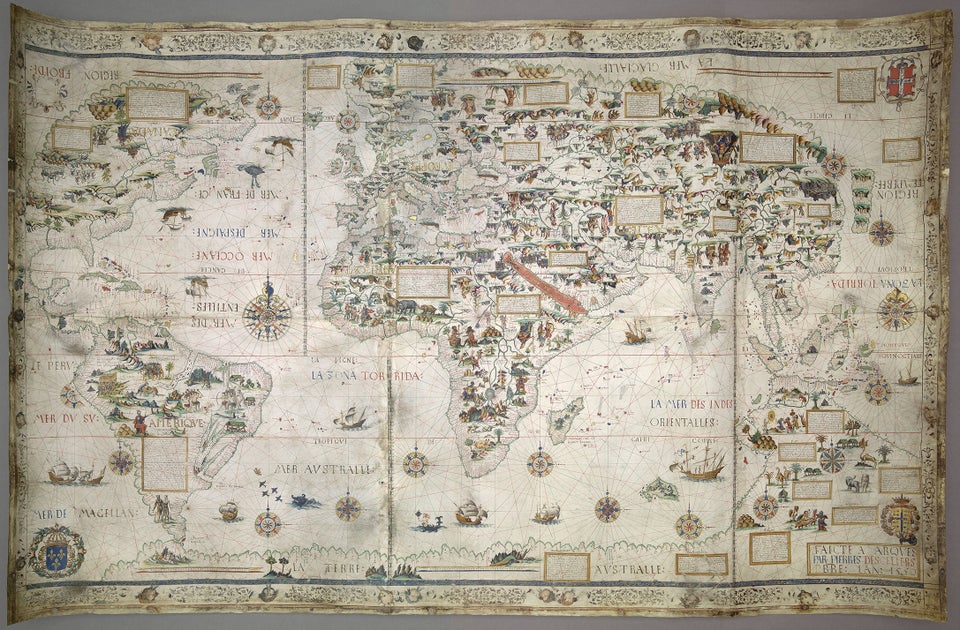 Fra Mauro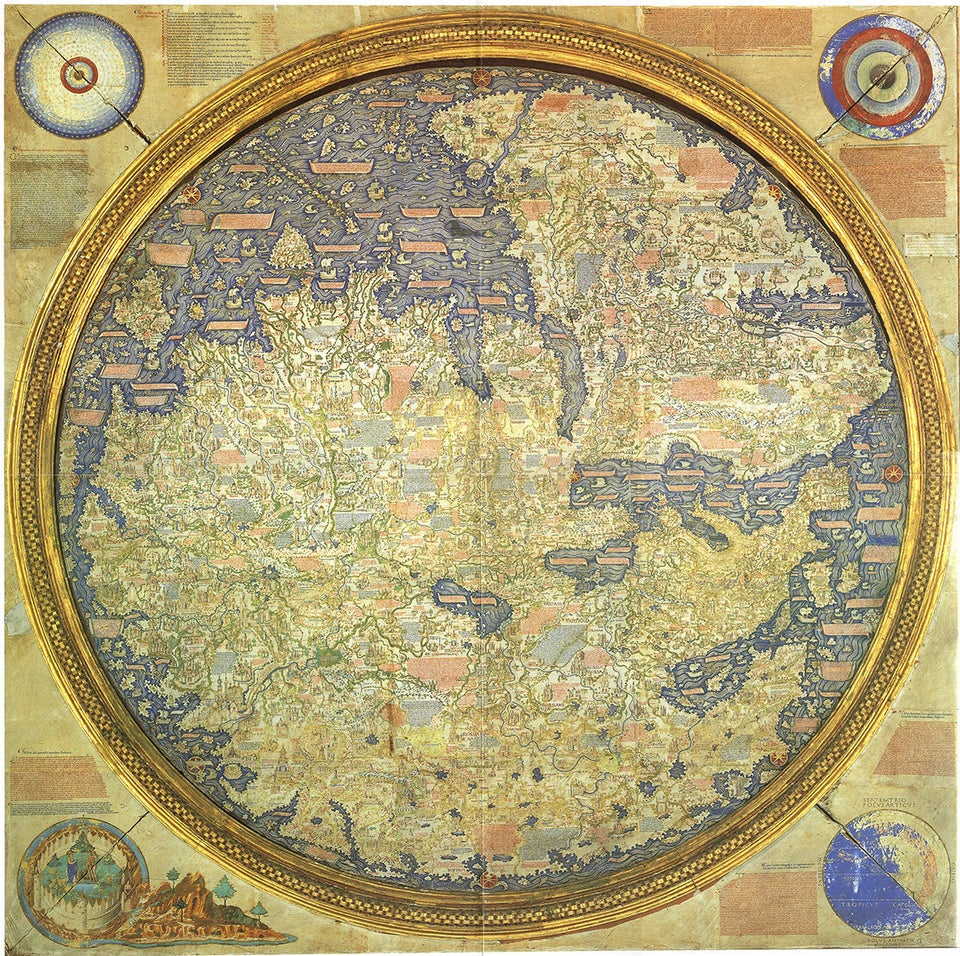 National Library of France
Ptolemaic World Map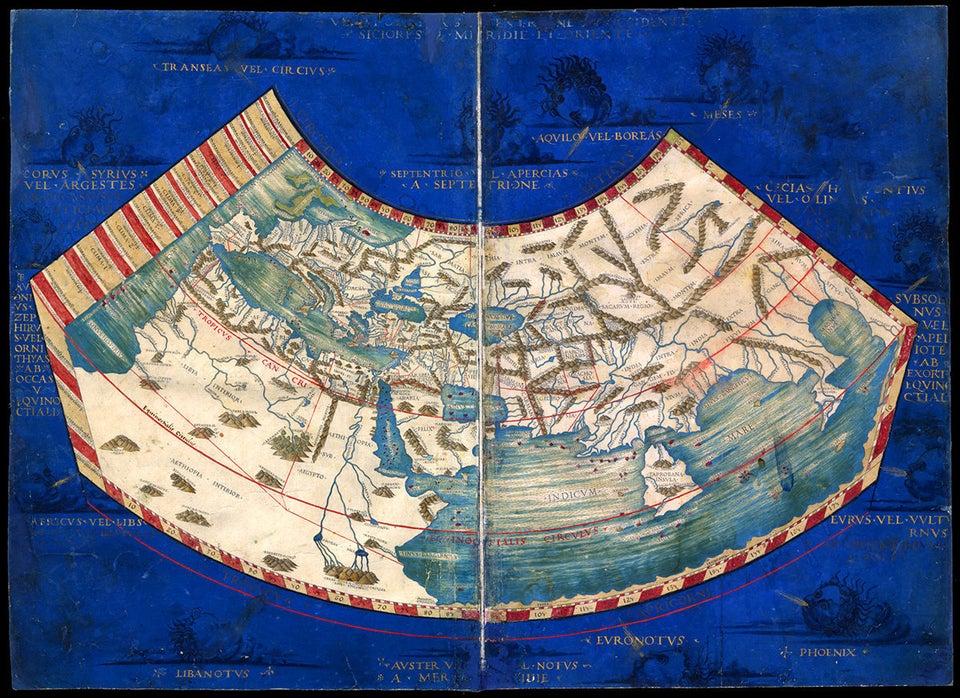 Popular in the Community