Since the beginning of time, humans have instinctively known what is beautiful. Science says that it's symmetry, philosophy says that it's transcendence, and art says that it's whatever you want it to be.
While it may be easy to recognize the monumental beauties, such as an exceptional mural or detailed structure, overlooking the glory of everyday minutia is the downfall of many storytellers. In every nook and cranny of the world you can find a budding weed, an iron bench or a bicycle tire that has an artful story to tell. All we need to do is find the right lens to look through.
Below are 13 photographs that capture the subtle beauty of the world around us.
This list was created in partnership with Canon, helping you capture the amazing images and videos you thought were beyond your grasp. Through the incredible range of Canon lenses, like the Canon EF 35mm f/1.4L USM used here, you have the power to do just about anything. All the images were taken on a Canon EOS 5D Mark II DSLR camera.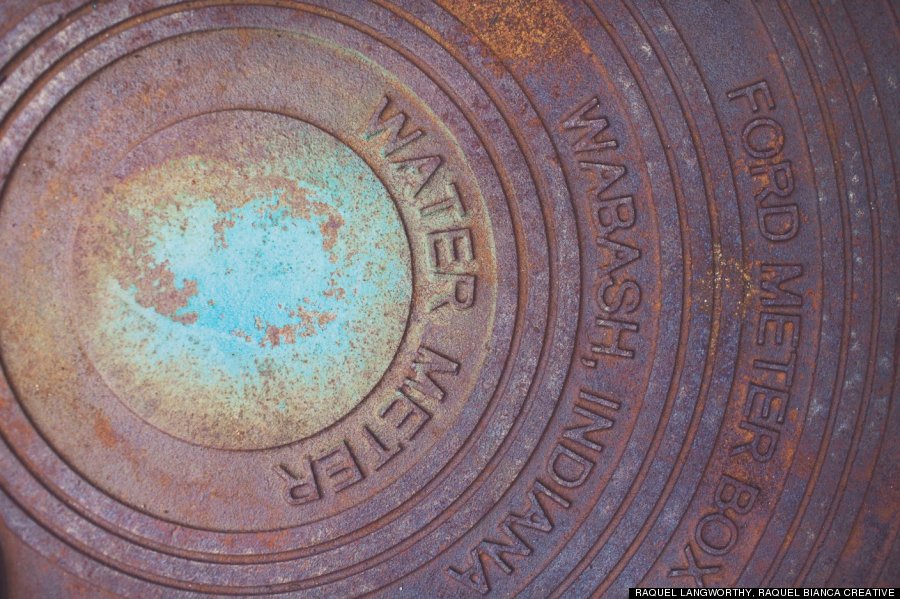 This rusty water meter would be easy to overlook when crossing the street. But by looking through a macro shot, the grate becomes a rainbow of details showing chemical processes and time.
Pro tip: A zoom lens gives you more options by letting you experiment with composition without moving your feet.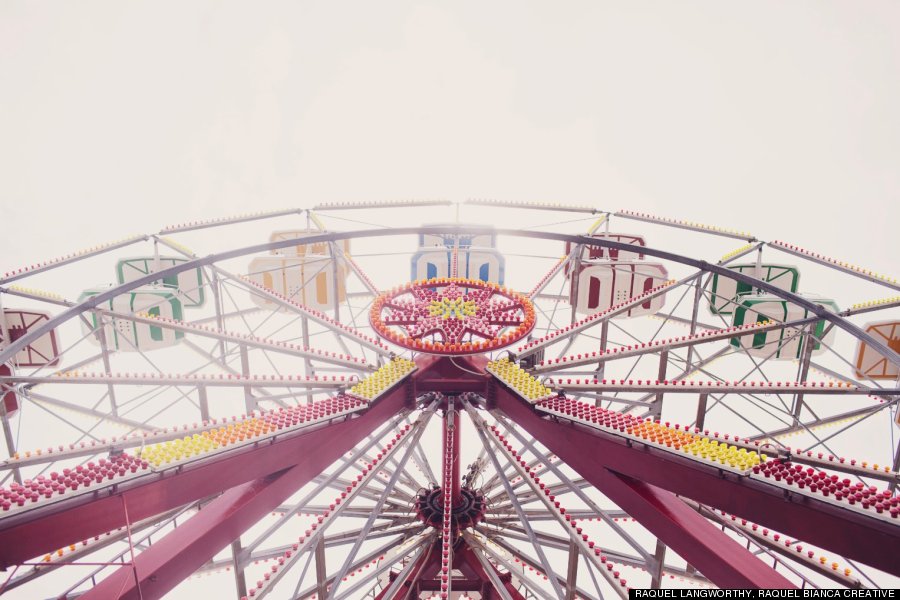 Ferris wheels have the power to both titillate and terrify. Take a closer look at the machinery itself, and notice the reflection of a similar story: The sharp angle contrasting with the vibrant colors truly encapsulate the beauty of the thrill.
Pro tip: A telephoto zoom lets you see things and capture details you can't reach.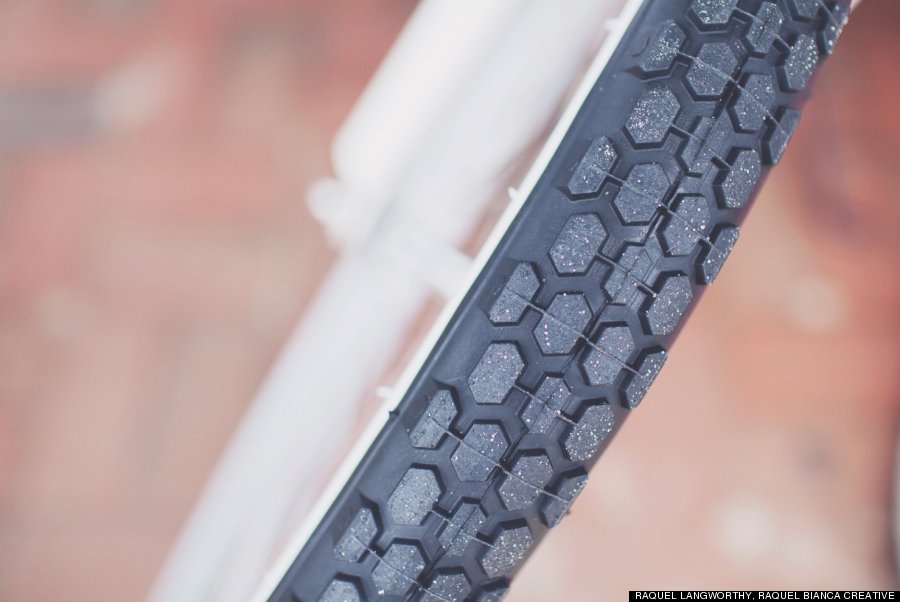 What one person may see as little more than a mode of transportation comes alive with the right lens and focus. The raw octagonal pattern of this bicycle wheel shows a meditative pattern of human toil.
Pro tip: A prime lets you blur out the background to make the details that matter most stand out.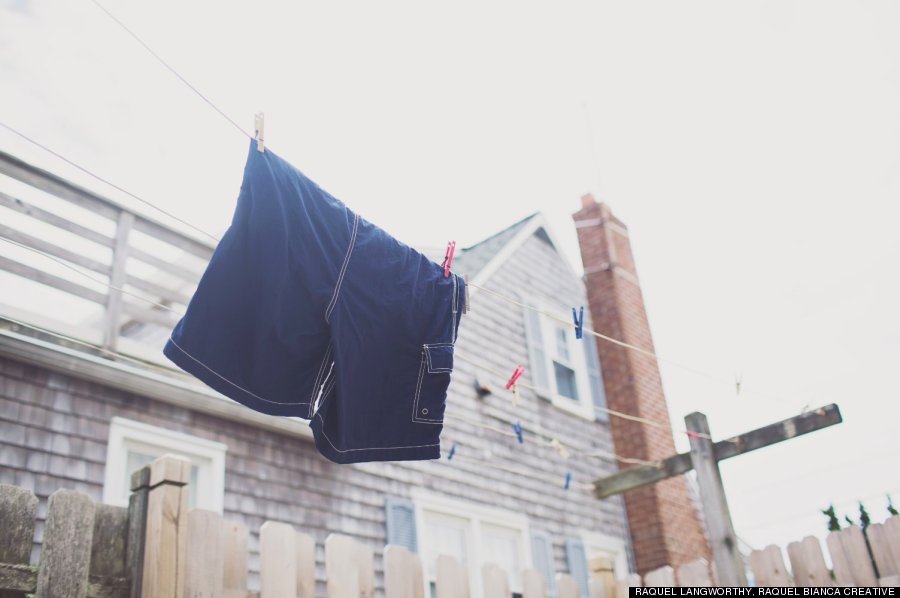 The monotony of household chores can rarely be seen as a form of art. Yet these shorts, blowing on a clothesline atop a picket wood fence, emulate the winsomeness of daily life.
Pro tip: A wide-angle zoom lets you bring more into the frame, allowing you to put your subject into context and tell more of a story.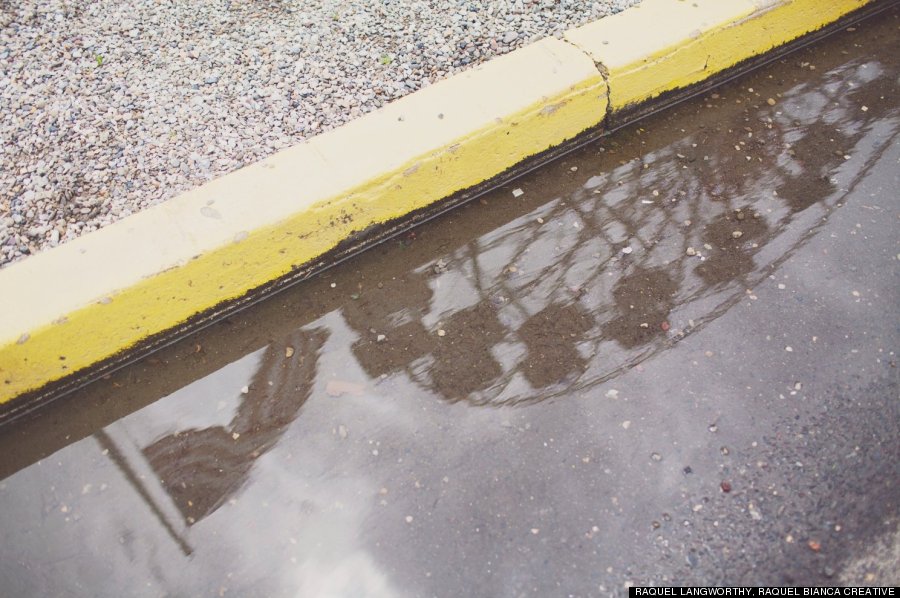 Puddles are often relegated to "those gross thing you step in on the way to work." But if you stop and look at this small pool, the way it reflects the sky above and contrasts the ground underneath the surface, you'll see that through the right lens, anything, and everything, can be stunning.
Pro tip: An all-purpose zoom with a wide range is the perfect lens to have on you when you're just walking around, giving you the versatility you need to capture the surprising sights you can't anticipate in advance.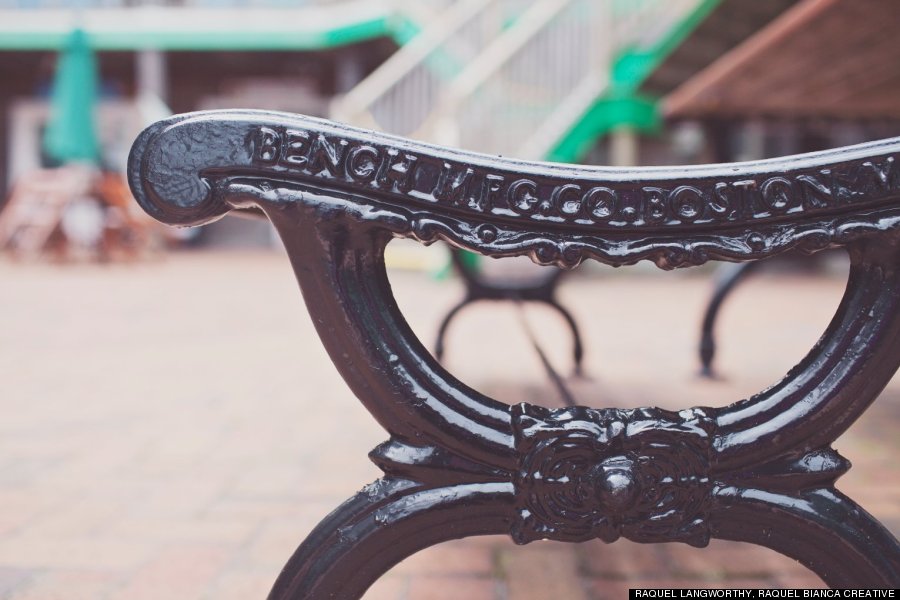 Wrought iron is an objectively beautiful material, with its curvy details and lacquered finish. But when used as a park bench or fence, industriousness can overshadow elegance. Focusing in on the subtle curves and finishes of the metal marries utility with delicacy.
Pro tip: Step back then zoom in to capture details in the foreground while beautifully blurring out the background for a more artful effect.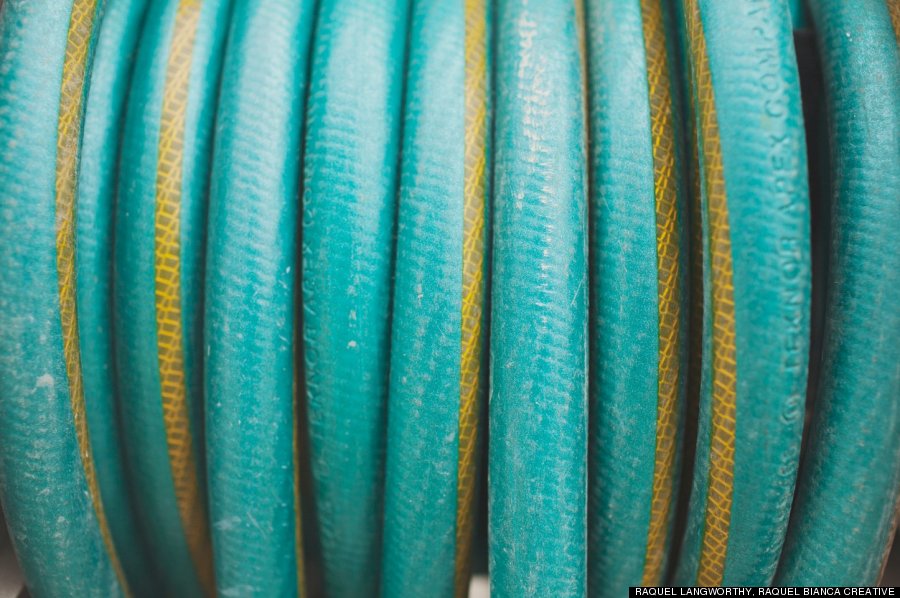 Often times we are told to stop and smell the garden rose, but what about stopping to admire the garden hose? The deep turquoises and coiled pattern can be a breathtaking part of our backyard landscapes.
Pro tip: Close-up shots look best with a macro lens that can capture fascinating details that will make you rethink even the must mundane subjects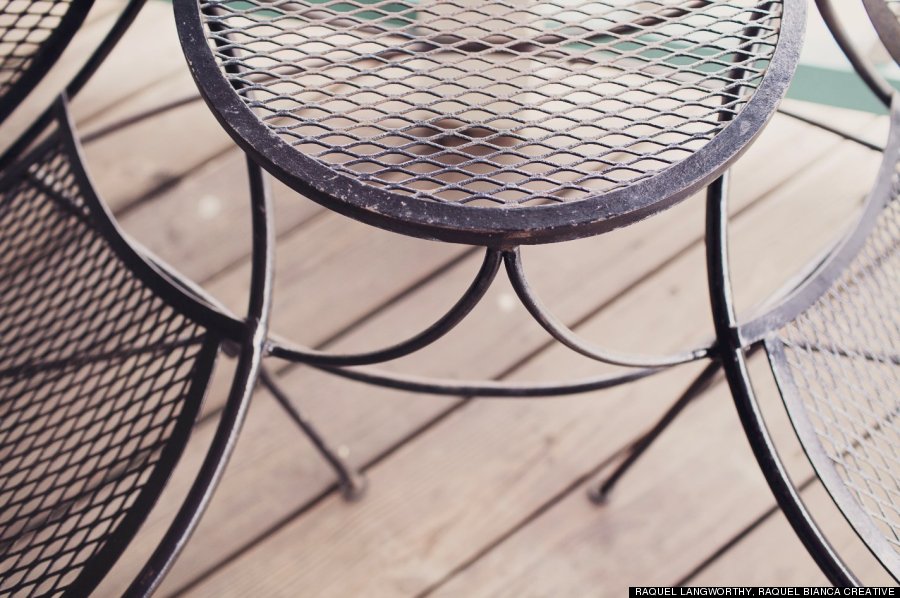 Tables and chairs are often a central note of home design. However, this outdoor furniture is quietly confident, often overlooked in the face of sleeker and more present furniture. Even chairs and tables can tell a creative story, when you find the right perspective.
Pro tip: A prime lens is great for capturing detail and blurring out backgrounds, even in lowlight situations.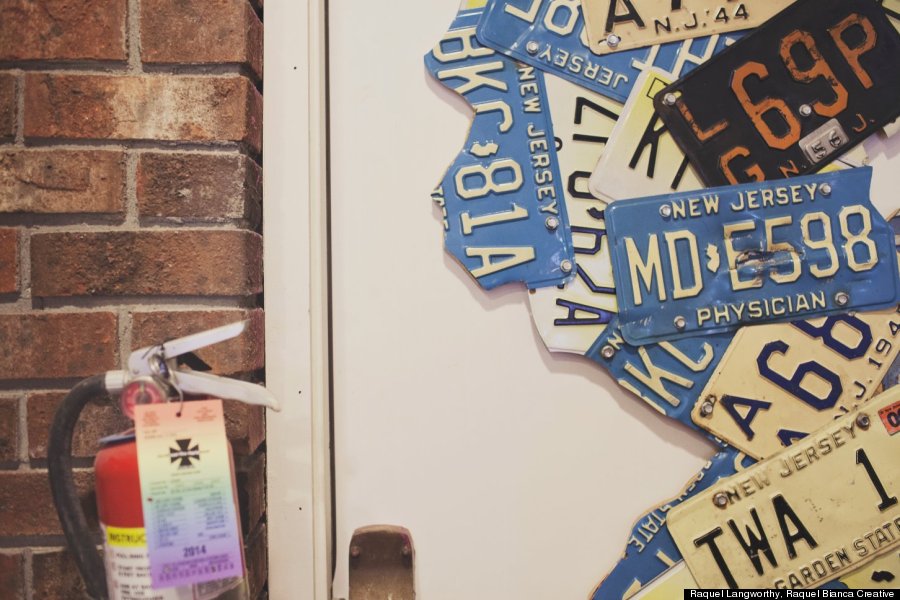 Travel and landscape is often the tourist's imperative of beauty. But what about the car that gets you there? This collage of old license plates show us that even the voyage itself can be beautiful.
Pro tip: A zoom lens gives you more options by letting you experiment with composition.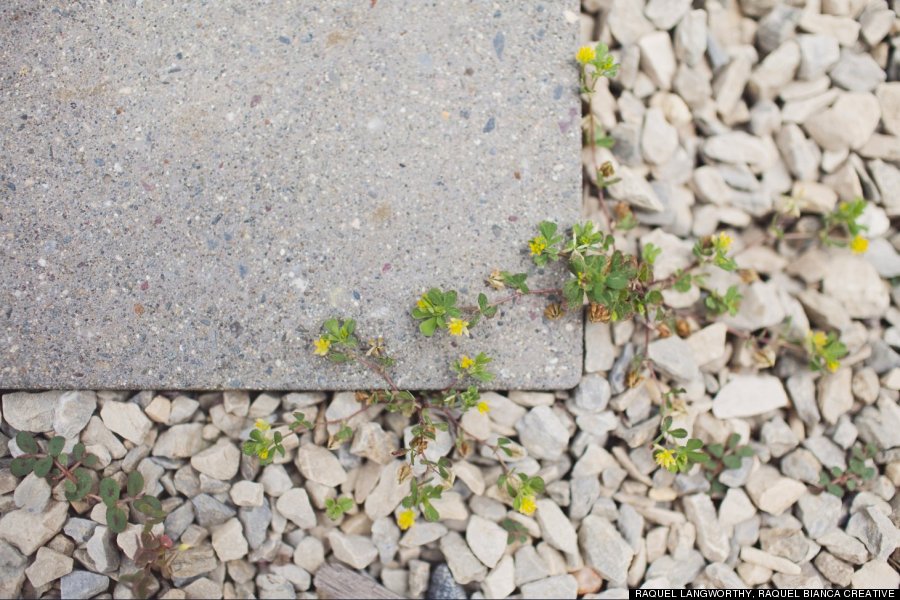 Possibilities seem endless when it comes to natural beauty at eye level. But when you grab the right lens and turn the camera downwards, you can see things you might not have appreciated before.
Pro tip: A prime lens can capture crisp details in the foreground while blurring out backgrounds to add depth.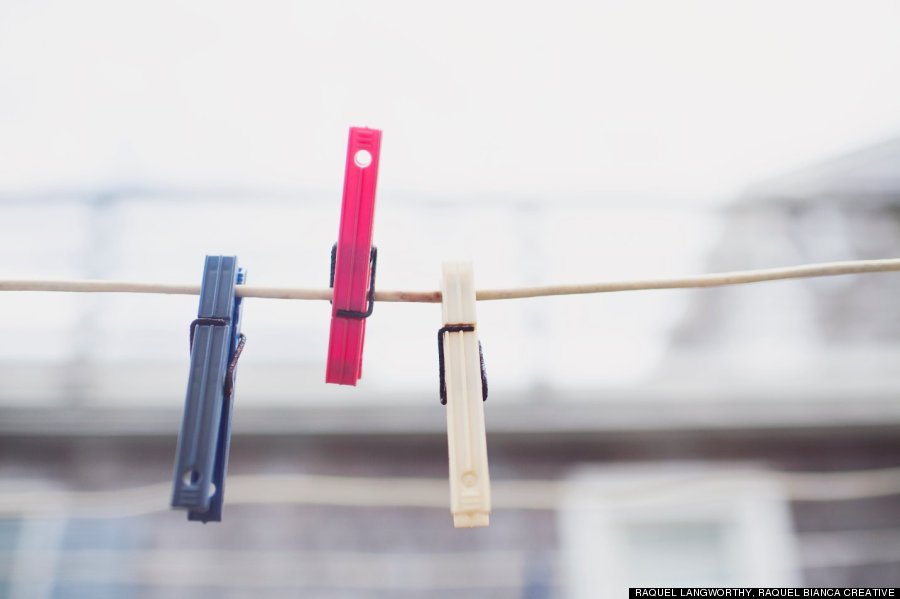 Everyday supplies can feel boring and utilitarian: a stapler, a piece of paper, a clothespin. But when you take a second look at something like this, and see the valuable beyond the purpose, the visual experience can be magnificent.
Pro tip: A macro lens is great for super close-ups that can turn everyday objects into works of art.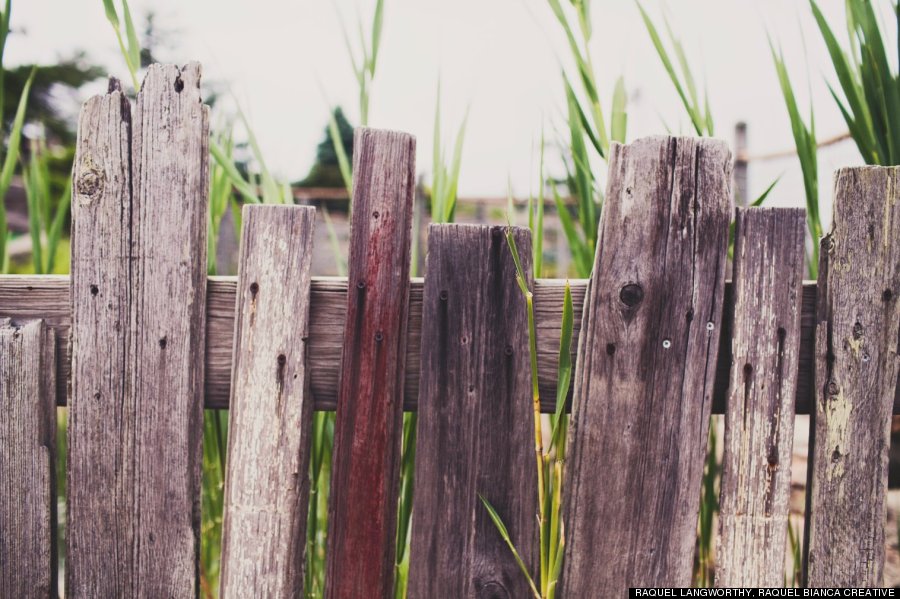 A simple, old wooden fence. Something that may seem like scrap on the first look can take on a whole new life through the right lens. The textures, colors and emotion all come together to make this work of art.
Pro tip: A zoom lens allows you to work with composition.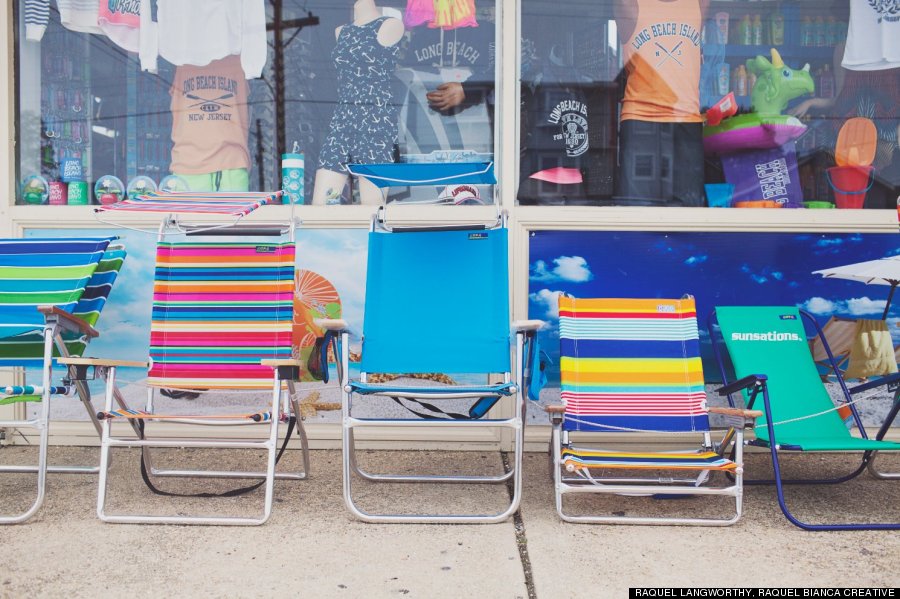 Gaudy chairs may seem cheap and unseemly, but if you take a moment to step back and look at the whole picture, the vibrant colors and laid-back vibe create a panoply of summer beauty.
Pro tip: A zoom with a nice low range, like an EF-S 18-135mm f/3.5-5.6 STM lens, lets you bring more of your image into the frame when you're close to your subject, or capture tiny details from across the street.
Correction: An earlier version of this piece referred to the first image as a sewer grate.