A month before her wedding day, bride-to-be Lauren Reynolds' world was turned upside down. In October 2014, the 20-year-old's fiancé Tristin Woods was killed in a car accident.
"The day I found out Tristin passed away was the worst day of my life," Reynolds told The Huffington Post. "I was overcome with a complete darkness and fell to the ground, wailing."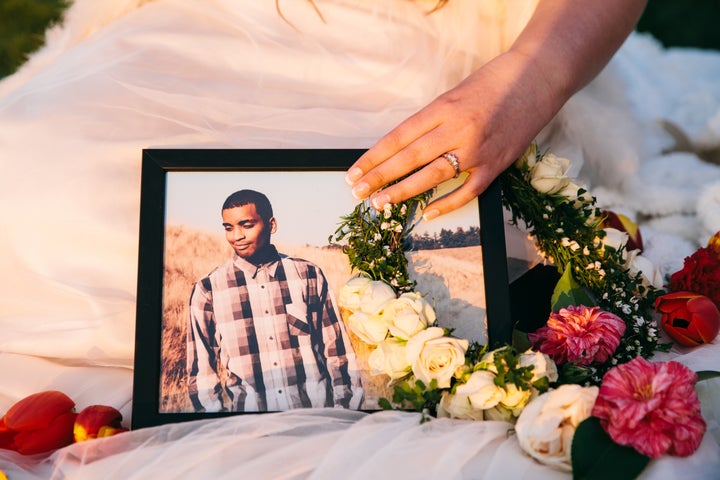 On what would have been the couple's wedding day, Reynolds -- who is from Federal Way, Washington -- was with her best friend Emily and her photographer pal Stephanie Jarstad, discussing what to do with her wedding dress. They came up with the idea to do a memorial photo shoot to celebrate Tristin's life and the love they shared.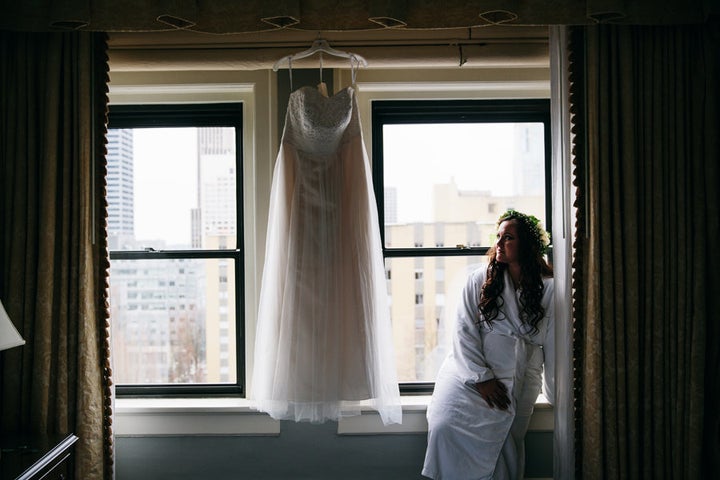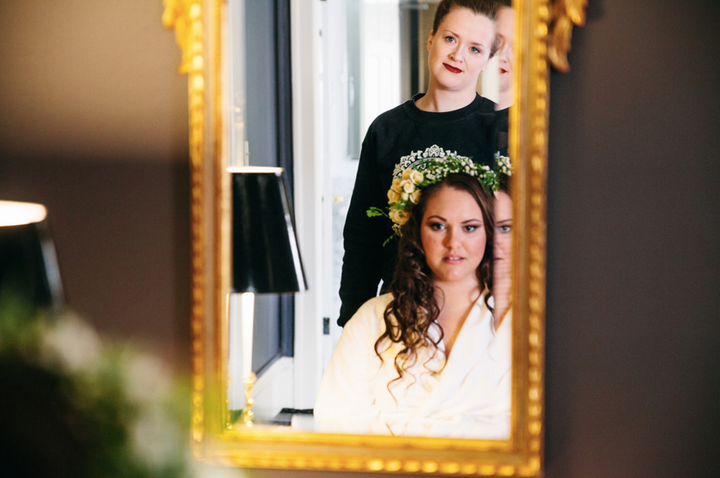 Together, they planned the emotional shoot for March 21, 2015 in Seattle.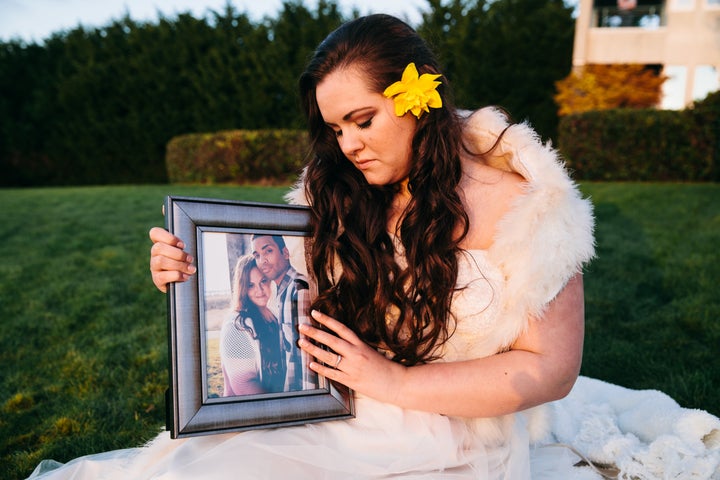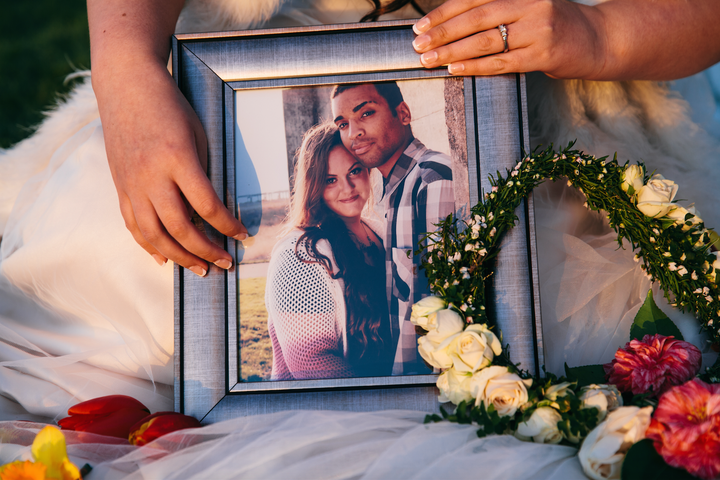 "We shot in the first week of spring, surrounded by flowers to symbolize renewal, healing and rebirth," the photographer told HuffPost.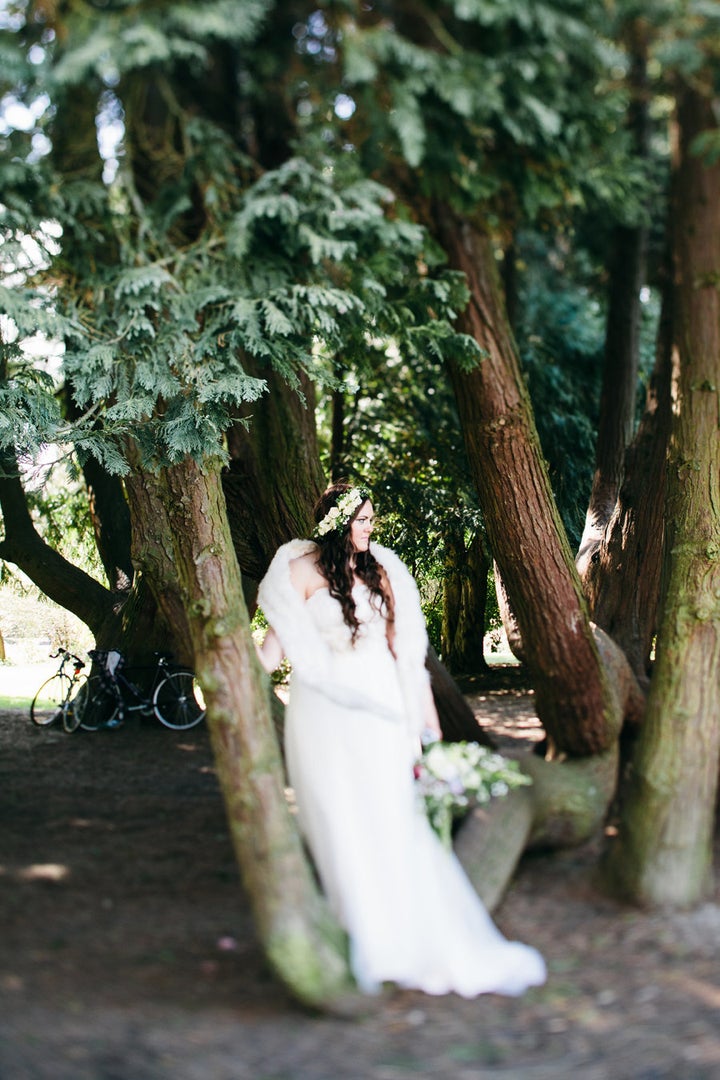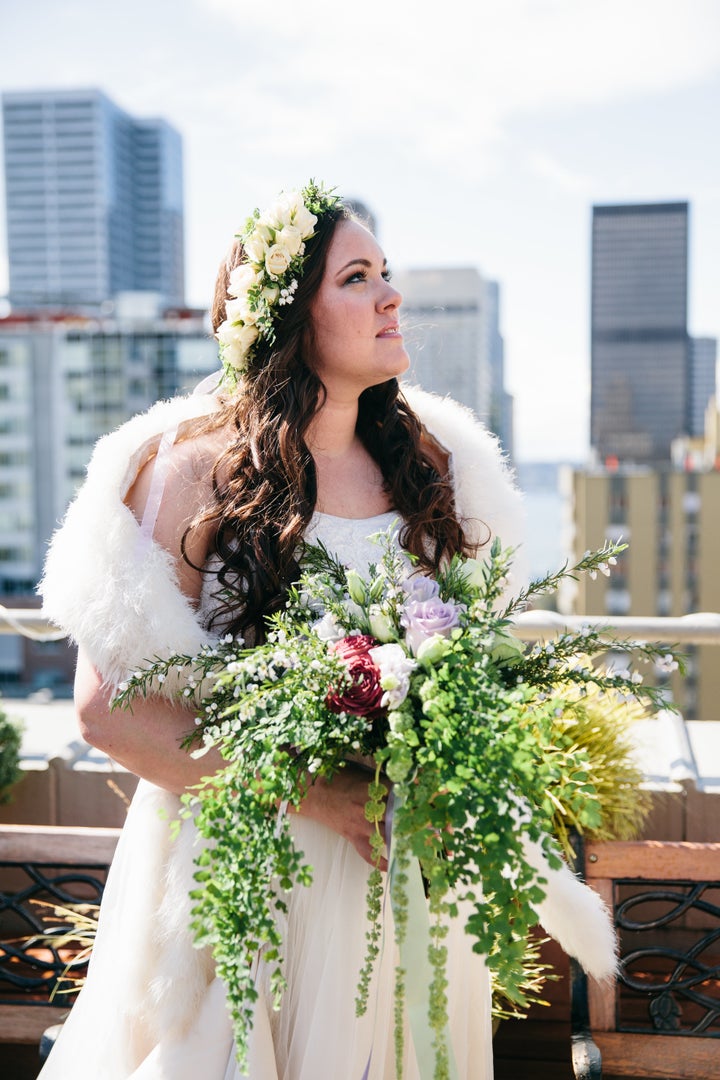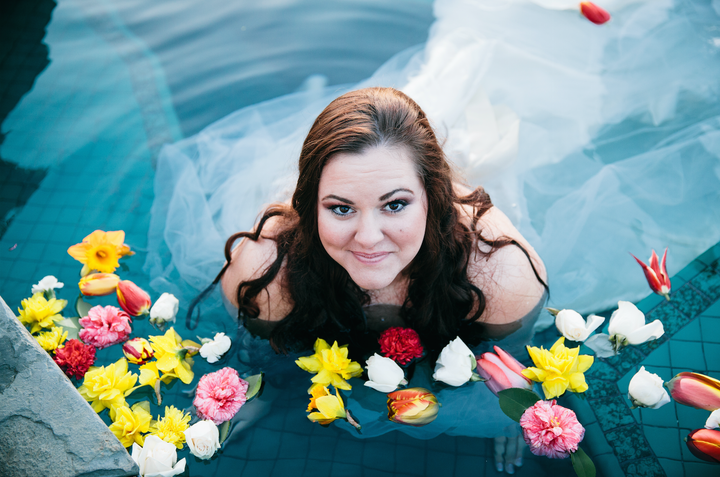 It rained the morning of the shoot but by the time they stepped outside, the clouds had parted and the sun was out.
"It was a mixture of peaceful reminiscing and somber longing," Jarstad said of the photo shoot. "We felt Tristin's spirit near. It felt like he parted the skies for Lauren's special day because we once we got home after the shoot, the rain started up again on cue."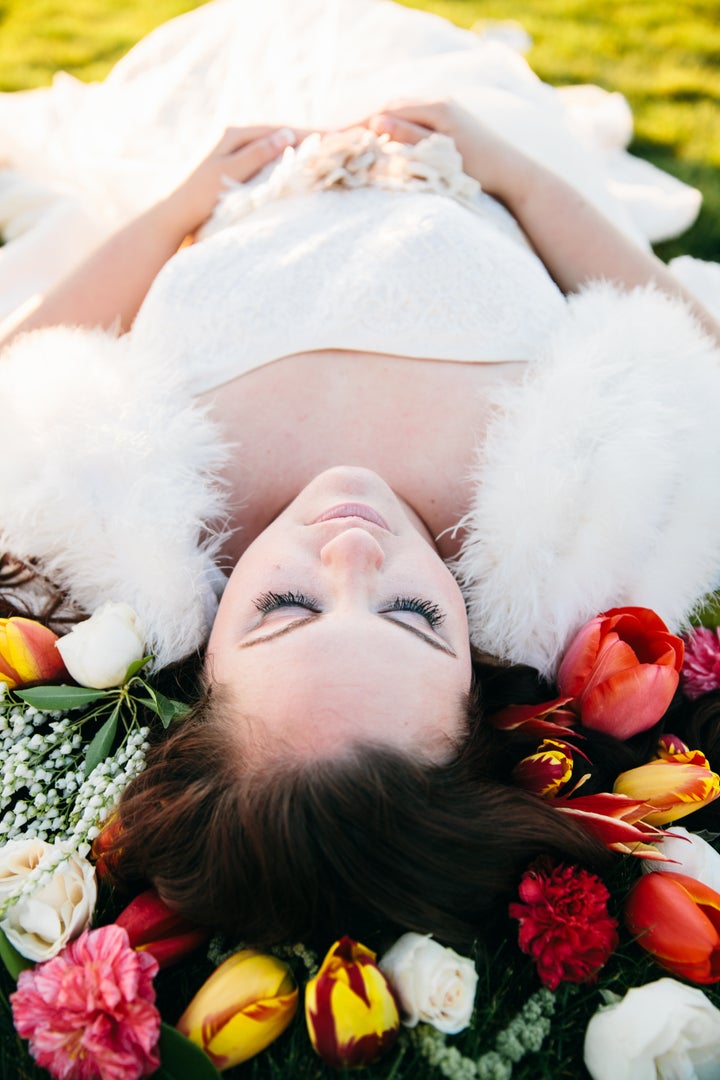 "I stand in awe of Lauren's grace and strength for creating a beautiful tribute amidst her heartache," Jarstad continued. "I've never seen Lauren look more beautiful and she said she had never felt so beautiful before."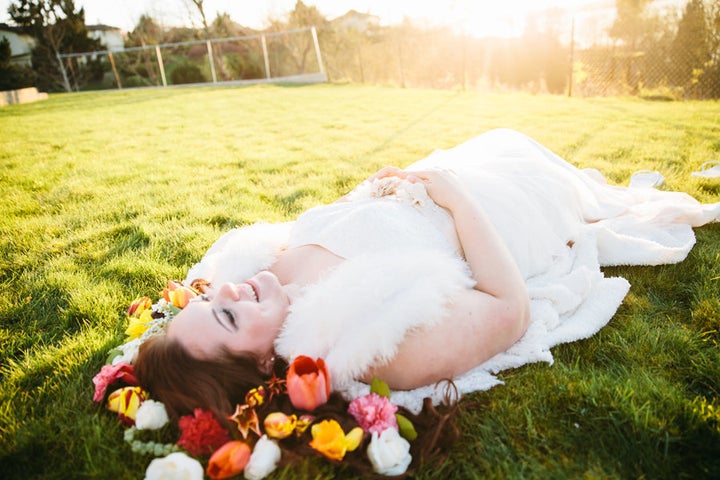 The grieving process has been a gradual one for Reynolds. She told The Huffington Post that her "world completely stopped" during those first few months after his death.
"I slept in my parents bed or on a mattress on their floor," she said. "For the first couple weeks my mom had to literally feed me, and put a straw in my mouth so I would drink. I couldn't do anything for myself. My living room looked like a forest with all of the flowers given to my family. I felt empty."
(Story continues after video)
In a blog post accompanying the photos on the photographer's website, Reynolds opened up about the pain of losing the love of her life so suddenly.
"On October 11, I didn't just lose Tristin," she said. "I lost the life we'll never live together, I lost all of the children we'll never have and all of the grandchildren we'll never get to spoil, all of the mornings to wake up to my husband's smiling, loving face. I lost my other half."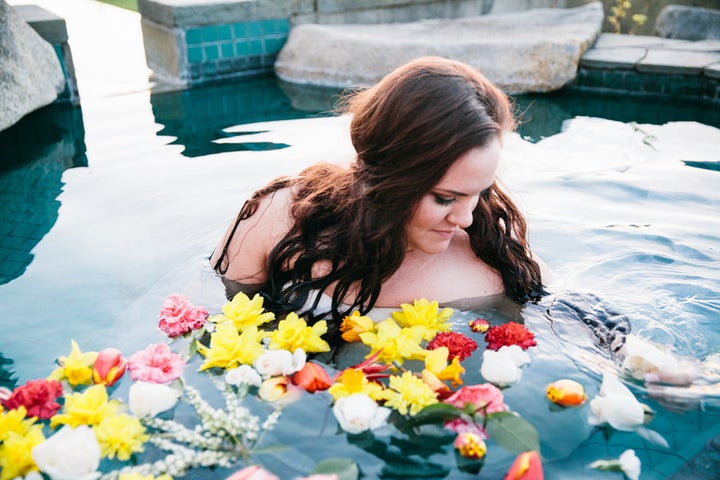 The couple first met in December 2013 through a church-related potluck dinner.
"I was walking to my car, and he said, 'Hey wait. I just wanted to tell you that you are the most beautiful girl I've ever seen,' Reynolds recounted in the video above. "I felt like I was in a movie. It was just perfect."
At the time of his death, Tristin was 17 years old. On their wedding day, he and his bride would have been 18 and 19 years old, respectively. Reynolds acknowledged that they were young, but said that getting married was the right choice for them.
"Tristin and I fell in love right away," she told HuffPost. "There was no doubt in our minds that we wanted to be together for the rest of our lives. So we got engaged July 11, 2014 -- seven months after we met. We knew that marriage was the next step for us and there was no point in waiting until we were older. We had a good support system and we were in love, so it was an easy decision for us."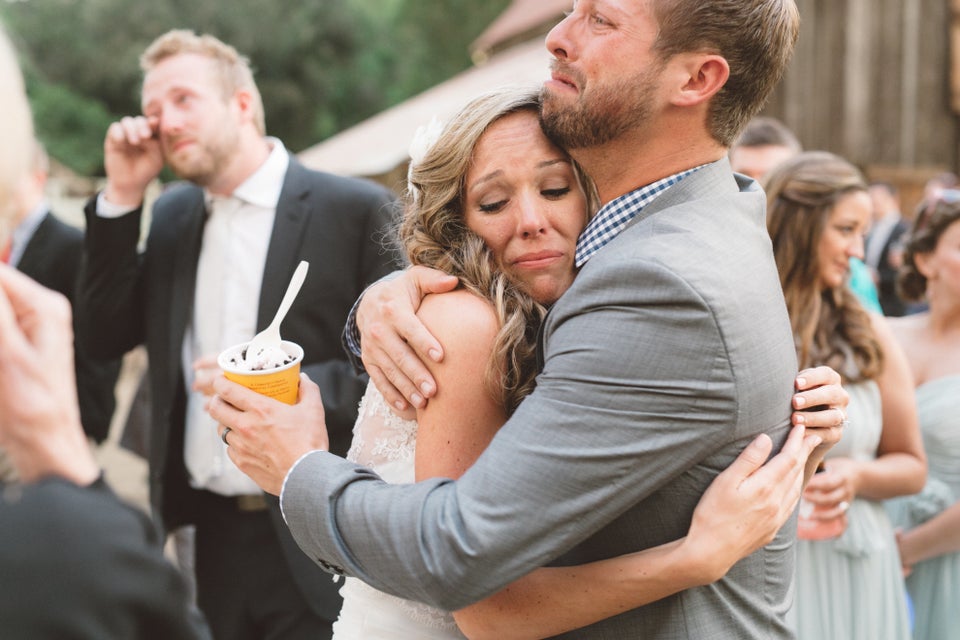 Most Emotional Wedding Pics