We live in a society where looks are very important. No matter what we believe makes someone beautiful, first impressions are often made on our outward appearance alone.
Scars, often considered imperfections, aren't usually included in the conventional notion of beauty. In fact, many television series and movies create villains and criminals with scarred facial features, perpetuating myths about the personalities of people with scars, points out scarinfo.org.
In some cases, it can take years to come to terms with a particularly distressing scar (counseling may help). That's why some keep their scar stories mostly under wraps. But others accept their scars as part of what makes them unique. Padma Lakshmi told Allure in 2009 that she loves the seven-inch scar on her forearm, which she got in a car accident at age 14. "It makes me a person who has an interesting past, and it reminds me that I can survive any pain," the "Top Chef" host said.
Demi Lovato, who was hospitalized late in 2010 for eating disorders and self-harm, called her scars beautiful battle wounds in a 2011 interview with Glamour. The singer and actress has since had hers wrists tattooed with the words "Stay" on one and "Strong" on the other. "Now I'm able to look at them and be thankful for being alive," she told Glamour. I think that I've been blessed over the past year to be able to start over."
Scars aren't always memories of a painful past. Some are noble marks of triumph over a health problem, badges of honor of a life well-lived or simply reminders of a good story. Whether your scars make you self-conscious or proud, your body -- every part of it -- deserves your love this Valentine's Day. Click through these stories of resilience, and if you feel comfortable, submit your own photo as well.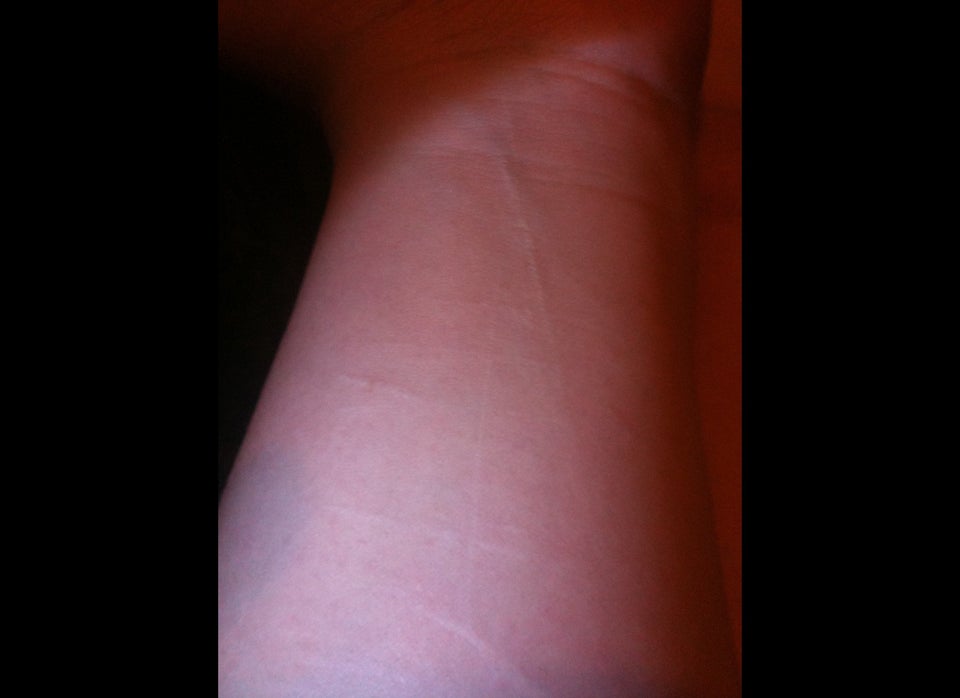 Beautiful Scars
Popular in the Community