In 2012, James and Jennifer Grover began the process of adopting two boys from the Democratic Republic of Congo (DRC). On March 1, 2016, their sons Joseph and Bronson finally arrived in the U.S. and joined their family.
That powerful moment, after over three years of waiting, was documented in a moving video, which Jennifer shared on Facebook shortly after their arrival. The view count currently exceeds 3.5 million.
In a video for adoption agency, West Sands Adoption, Jennifer and James described the difficult process of bringing Joseph and Bronson home. With international adoptions, they said, having other countries' governments involved creates additional challenges. In 2013, the DRC suspended the issuance of exit permits for Congolese children adopted by foreign families.
Thus, the boys were stuck in their home country, and the Grovers were left waiting, with little information. "I can't describe that pain," James said of that long period of limbo.
Looking back on her family's experience, Jennifer offered this advice to parents pursuing adoption: "You need to expect the unexpected."
The Grovers are no strangers to the international adoption process. After having three biological children, they first felt a deep desire to adopt a child in need of a home 15 years ago. So, they adopted their daughter Lauren as an infant from Kazakhstan.
After having multiple miscarriages, Jennifer then gave birth to another child. The couple later adopted two boys with Down syndrome from an orphanage in China. Tragically, one of their adopted sons passed away in 2013 after suffering a stroke caused by several health issues.
Despite personal tragedies and challenges on the road to adopting Bronson and Joseph, James said the joy of uniting with their children and raising them as a family makes everything worth it.
"They're my sons," he said. "There's no way you can give up."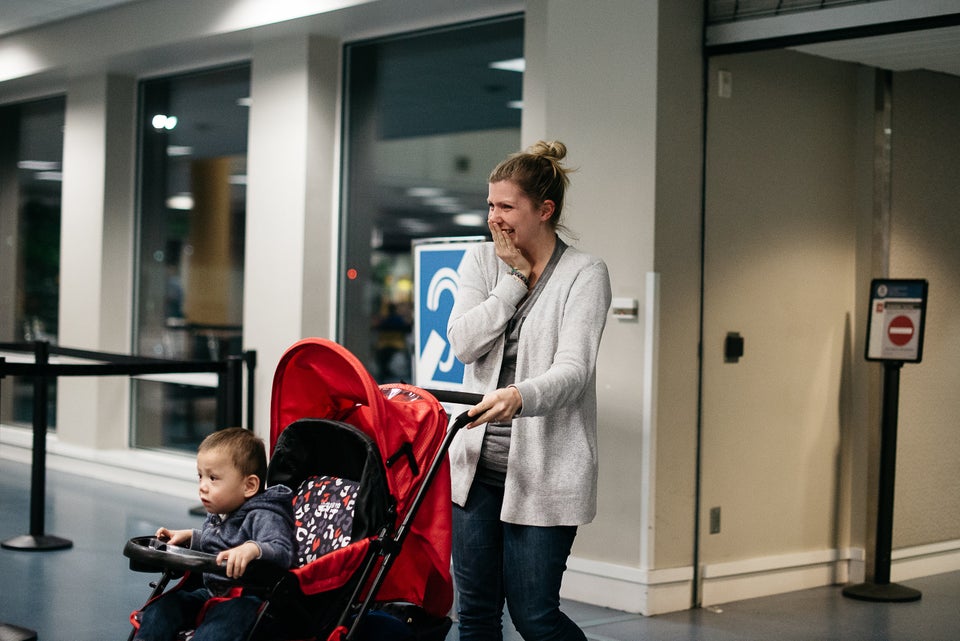 Adoptive Families Uniting