Sorry, Disney fans. This Easter egg is cracked.
Disney fans are likely familiar with the theory that connects "Beauty and the Beast" and "Aladdin." In 1991's "Beauty and the Beast," Belle goes to the bookstore to pick up one of her favorite reads -- a story about "far-off places, daring sword fights, magic spells, a prince in disguise" -- while singing "Little Town."
Viewers put these pieces together to craft the theory that Belle's favorite story is actually "Aladdin," which hit theaters in 1992.
Sound familiar? Unfortunately, Belle is not talking about our favorite fictional Arabian prince. Gary Trousdale, who directed "Beauty and the Beast," told BuzzFeed that it's all "absolute bull" while at the 25th anniversary screening Monday.
"I think [Howard Ashman, the lyricist's] idea was that the prince in disguise was an allusion to the Beast," he said. "And the story that she's reading, you can see -- certainly debunking this 'Aladdin' theory a bit further -- there's a brief bit when she's sitting on the fountain and the sheep come and eat the page out of [the book], you don't see any Arabic or anything. It's a very pastoral, European setting."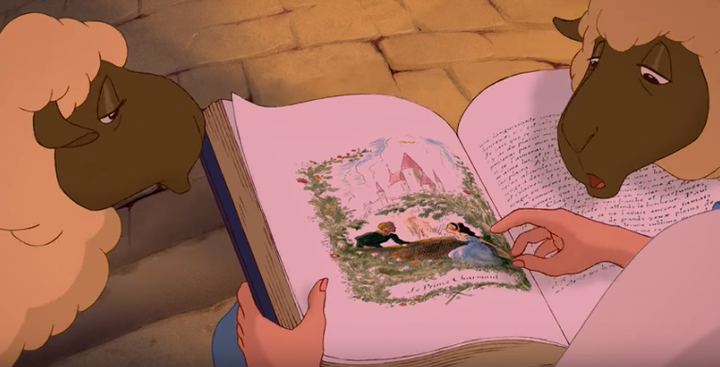 However, there is a different connection between "Beauty and the Beast" and "Aladdin." Tom Sito, a former Disney animator and current chair and professor of the John C. Hench Division of Animation and Digital Arts at USC, previously told The Huffington Post that an Easter egg does appear in "Aladdin."
"When the Sultan is stacking up a bunch of toy figurines and Jafar causes him to tumble. One of the figurines is of Beast," he said.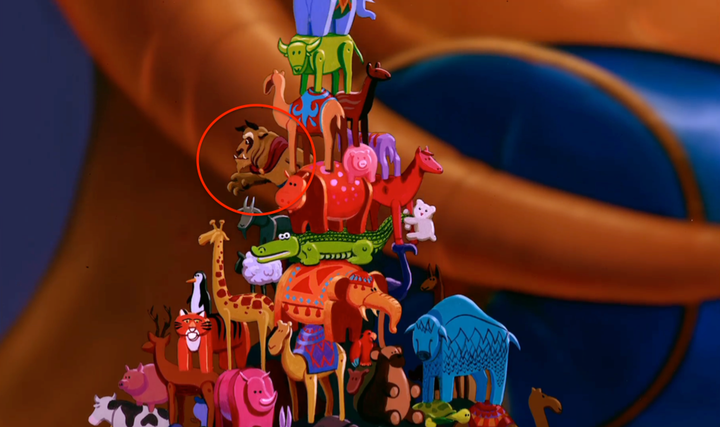 You win some, you lose some.