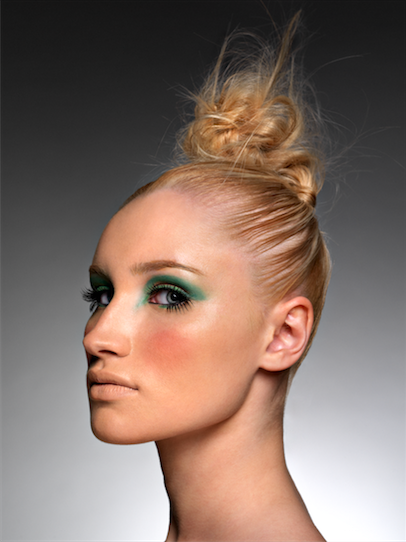 Recently, I was invited to the Ted Gibson salon on Fifth Avenue to preview some of the products Ted Gibson and his team work with everyday, get my hairstyled, and learn how to properly use hairspray. Amongst a crowd of stylists, brand managers and salon owners, Ted Gibson talked passionately about hairspray and demostrated on a nearby participant how L'Oreal's Extreme Lacquer can give shape and sexy volume to dull hair. At the end of Ted's presentation, his team of stylists came marching out in all black clothing, whisking participants away into styling chairs for a lifechanging twenty minute dry style. To top off my visit, I reconnected with Erol, a hairstylist I met at another salon who gave me my first "New York" haircut. Needless to say, Ted Gibson and his team are experts at beach waves, top knots and maintaining hair for any texture, as proof of my hair which hasn't been the same since! Go inside my conversation with Ted Gibson.
Melissa: What are the biggest challenges you see with your clients and their hair this season?
Ted Gibson: The summertime is sticky time! The humidity is a hair killer during the summer months. My #gibsongirls are constantly asking me about tips and tricks to save their hair during the summer heat.

MH: Including me! So, what's your go to protective hair style?
TG: Whether it's a top knot, low chignon, middle bun or a ½ up, ½ down top knot - this style is made for the summer! It takes hair away from your face and off of your neck and brings chic style without all of the frizz.

MH: The top knot is everywhere! Speaking of styles ... Any specific style we should do less off in the summer?
TG: Any style that requires a hot tool should be avoided in summer months. First, who wants to use a hot tool when it's so hot outside?! Second, between the humidity, all of the shampooing, the beach and the pool - summer puts a lot of stress on the hair. No need to cause any more damage with a curling iron or blow dryer.

MH: Agh, this is really hard for me to hear and understand, I love me a good blowout! Any popular hair styles we are going to see a lot of? Are there any great products we can use to get the look?
TG: The half up, half down top knot is taking over! I've been seeing it everywhere - from the runway, to the beach, to even the boardroom! This style is all about effortless texture so it's perfect for summer months since there's no need to use any hot tools! Tecni Art's Next Day Hair spray is perfect for this look to give and hold tousled texture.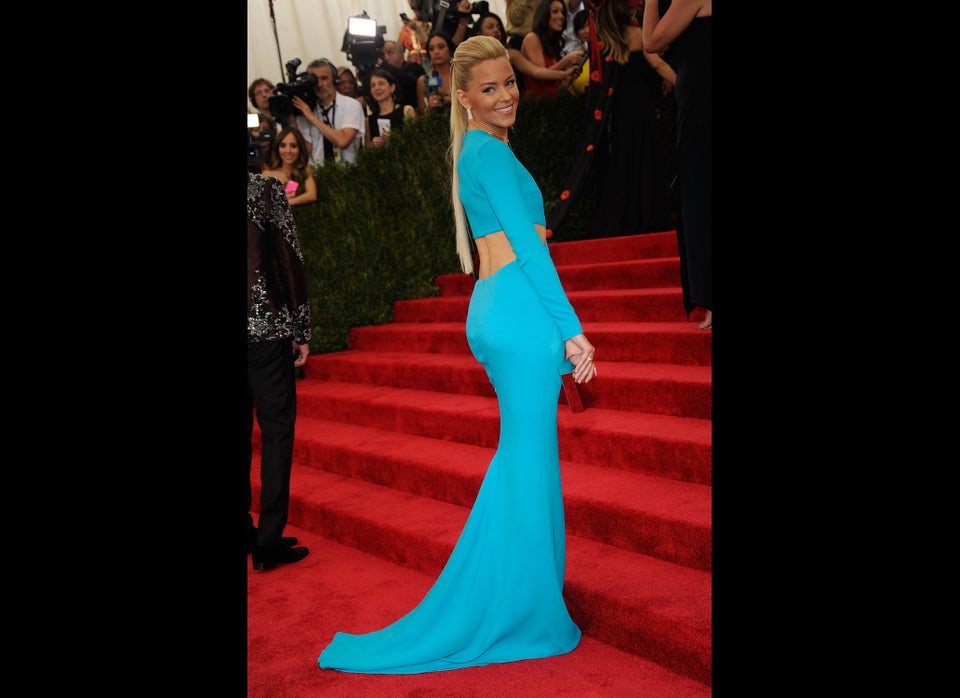 Beauty Chat: Ted Gibson on Top Knots And Haircare

MH: I love a cute top knot! What products would you suggest someone use in the summer months to fight frizz and fly-aways?
TG: Tecni Art's Infinium 4 is perfect for controlling frizz and taming fly-aways while maintaining a flexible, touchable hold.
MH: In recent weeks, hairspray has absolutely changed my life. It's so versatile and still gives my textured hair movement and volume! What about to protect color treated hair?
TG: Shampooing hair in the summer can really destroy your color. I love L'Oreal Professionnel's Lumino Contrast shampoo because it protects color and actually enhances highlights!
MH: Okay, so everyone's wearing beach waves this summer! What's your tip on maintaining a beachy-wave?
TG: Tecni Art's Beach Wave spray is EVERYTHING! Just spray it in your hair and scrunch it with your fingers for beach waves that even a Victoria's Secret model would envy!

MH: I love the Tinashe look you did for Elle Magazine. Who's hair did you style last? For what event? Are there any great products we can use to get the look?
TG: I recently styled my gorgeous #gibsongirl Debra Messing for a charity event in NYC and LOVED her look! My inspiration was one of my all time favorites - Miss Rita Hayworth. To achieve this Old Hollywood glam look I used Tecni Art's True Grip powder at the roots for extra lift and volume and Next Day Hair spray for texture. I also used Tecni Art products to achieve Elizabeth Banks' chic, edgy ponytail for this year's MET gala. These products really give you control of the hair and allow for you to create anything you want!