I recently sat down with Elizabeth Lamont, the Vice President of Marketing at La Prairie, to discuss everything from her skincare routine, to her job and a must-have list. Go inside our conversation.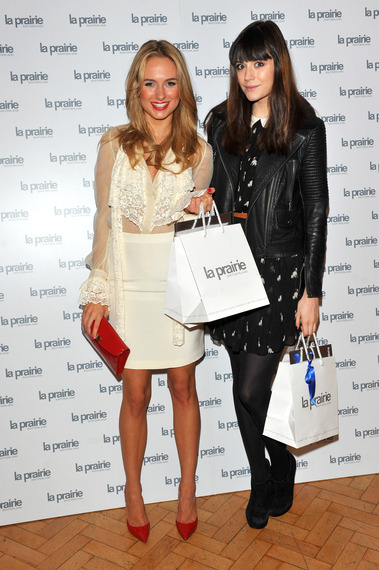 *Photo: Wenn, London 2012

What products were you most excited to try upon starting your role at LP?

Actually the very first La Prairie product I tried was before starting at the company. It was the Essence of Skin Caviar Eye Complex. I didn't realize it was one of the older products in the collection because it struck me as so modern - the packing, the texture, the cool easy applying gel, the fact that it doubled as an eyeshadow primer when used on the lid - you could do so much with it.

That's actually one of my favorite products too, because of the price and because it makes me feel like a mermaid! What's one thing in your beauty routine you know you should do but you sometimes skip?
My Clarisonic. I stand there looking at the Clarisonic, and I swear it's looking back at me, daring me to use it. Yet I still don't pick it up. I'm kind of a lazy gal when it comes to washing my face. I don't wear a lot of makeup but sometimes my makeup removal routine consists of a cotton pad doused in toner and that's it. I probably shouldn't say that.

Agreed. I've resorted to makeup towelettes on my nightstand. Okay, so, what are some products in your makeup bag right now that are almost gone?
Our Cellular Radiance Cream Blush. I have it in all four shades. And just so you know this is true, let me pull it out of my bag right now. This is Plum Glow, but all of them look like this and some of them are even more used up.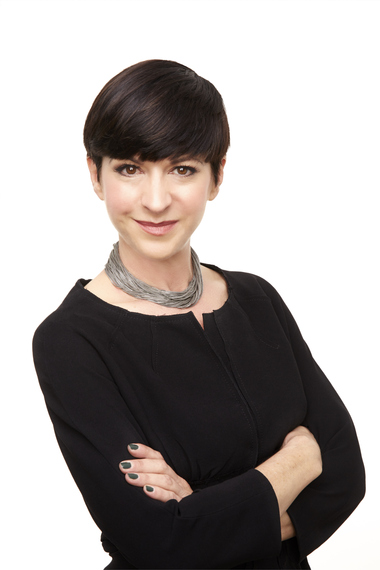 I love this packaging! How do you recycle, or reuse your containers?

Actually it's the blush container that I reuse, because it's got the great little silver zip-case and I have a couple empty ones because I go through them. One of them has the teeny tiny gold safety pins that you get when you buy new clothes; you know the way the tags are attached. Another one of them has foreign coins in it, and then I also use the white case that our Cellular Power Infusion comes in - I use that case to protect special jewelry when I travel.

I'm pretty sure Paris Hilton uses the products, too! You know, I've always wondered why the brand doesn't have an IT girl or a celebrity repping the brand, or some type of commercial ad with a face plastered to it?

We would never ascribe an ideal expectation to the people who use La Prairie. It's for them to put their best face forward. So... everyone who uses La Prairie is the face of La Prairie.

Are there any simple luxuries you can't live without?
A weekly manicure at the local Bloomie Nails around the corner is really a weekly luxury. Finding an hour to do yoga is a luxury, I can't even tell you. Flannel sheets, love a flannel sheet. When is the last time you slept in flannel sheets? It's winter time, go buy some.
*This interview has been condensed.