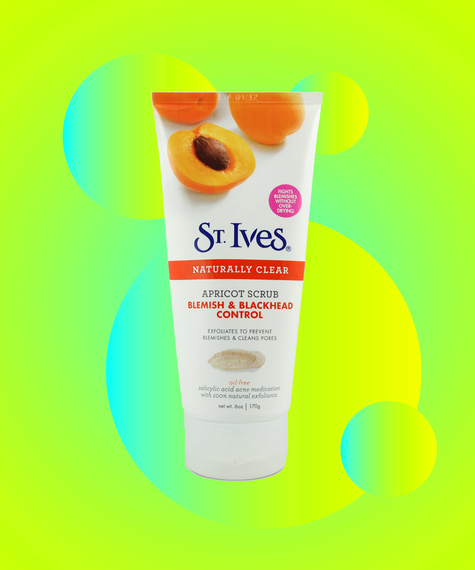 When I tell people that I work in beauty, the first question they always ask me is: "What products are you loving?" That answer changes depending on the week, simply because of the sheer volume of loot I get to test. (For the record, right now it's a certain retinol oil and the latest mascara from Nars. Tomorrow it might be different.)
But recently, someone asked me a more interesting question: "What was the first beauty product you ever used?" I recalled the moment immediately -- and I wondered whether that first swipe of eyeliner set in motion the series of events that eventually led me to being a beauty editor today.
So, with that in mind, I polled a few beauty editors in the industry to see which product they first recall trying. The results range from the nostalgic to the cringe-inducing -- and what could be better than that? Click through to find out how we broke into beauty, and then share your own first memories with us below.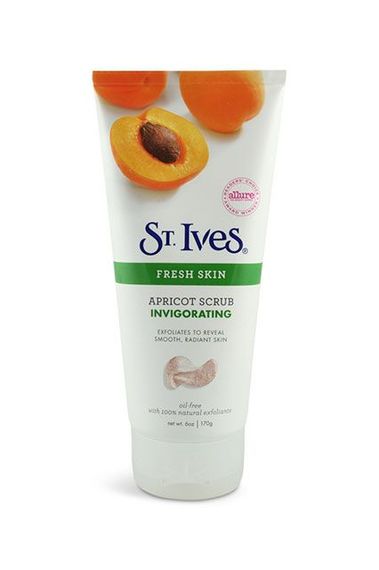 "Easy: St. Ives Apricot Scrub. There were definitely other products that came before (my mother is something of a beauty buff), but St. Ives was the first product that became a cult classic from its humble beginnings in my childhood bathroom. My older sister and I had the peach-colored tub -- way before they launched the much fancier tube -- and with its fruity aroma and gritty texture, the exfoliator was the closest thing we got to a spa treatment in the suburbs of Philadelphia." -- Celia Ellenberg, Beauty Director of Vogue
St. Ives Fresh Skin Apricot Scrub, $3.89, available at Target.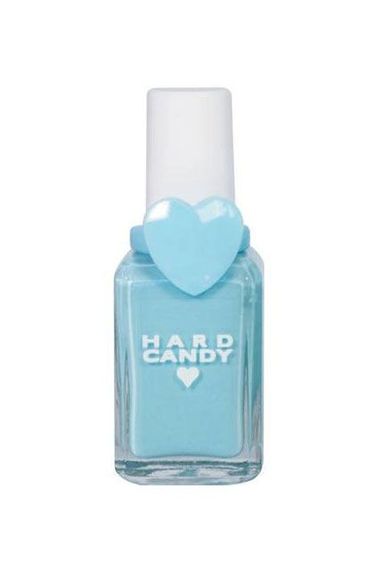 "In the '90s, I needed Hard Candy nail polish in Sky. While rainbow colors are a beauty standard these days, it was considered edgy and trend-forward back then. I rocked that powder-blue lacquer and the matching ring to my middle school classes and felt totally cool. Last year, Hard Candy brought back limited-edition collectables of Sky and the other popular colors (such as Mint and Scam), so I know I'm not alone in my lust for the past." -- Lauren Levinson, Senior Beauty Editor of Popsugar Beauty

Ed. note: Hard Candy's limited-edition re-release of its iconic polishes is now sold out, but you can shop for other shades here.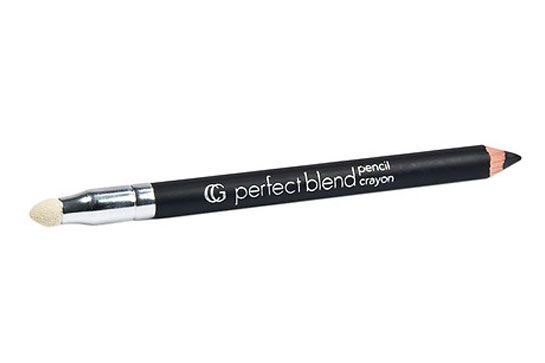 "Since my parents put me in dance classes growing up, I wore makeup early on for performances. But the first piece of makeup I ever wore for myself was black eyeliner -- specifically this one from CoverGirl. In the seventh grade, my friend pulled it out of her bag on the bus to school and lined my lower waterline with it. And that was the whole look. No mascara, no eyeshadow, no liner on the upper lid. Just a thin black line along my lower waterline. After school I told my mom, and she happily took me to the drugstore to buy my own. The lower-liner look was mine until I discovered mascara, lipstick, and concealer a year later." -- Maria Del Russo, Beauty Editor of Refinery29
CoverGirl Perfect Blend Eye Liner, $4.99, available at Ulta.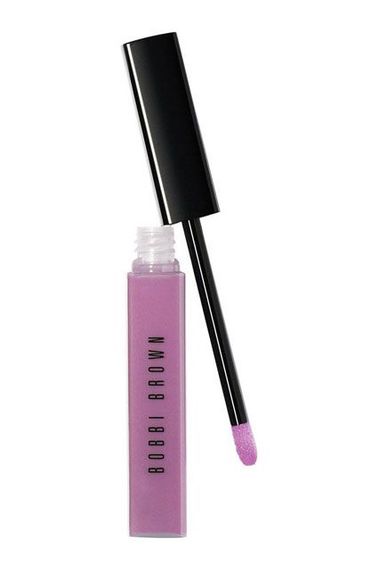 "My mom always taught me that a great lipstick color can totally change your mood. I remember we used to go to the Bobbi Brown counter at Neiman Marcus in Dallas and I'd help her pick out her next go-to shade. One day, when I was about 11 or 12, she let me pick out a color. I fell in love with an iridescent, almost holographic purple shade that made me feel like a mermaid.
I was loyal to that gloss for many years. I wore it to school, on the bar and bat mitzvah circuit, and even at home when I wanted to feel glamorous. Even though I've since graduated to lipstick, Bobbi's sparkly lip glosses are still some of my favorites. " -- Emily Gaynor, Digital Beauty Editor of Teen Vogue
Bobbi Brown Shimmer Lip Gloss, $26, available at Bobbi Brown.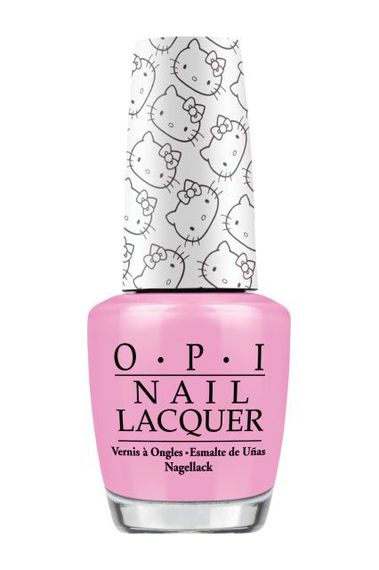 "The first beauty product I ever used was my Hello Kitty sparkly pink nail polish -- I was obsessed with it. I remember being at my grandma's house when I was little and she'd paint her nails with Revlon's clear coat and then paint mine this pretty pink shade. I loved going to her house and doing nails and we still do it to this day. She's 94!" -- Carly Cardellino, Senior Beauty Editor of Cosmopolitan.com
Ed. note: Since Carly's go-to polish is no longer available, you can shop the recent version from OPI below.
OPI Hello Kitty Nail Lacquer in Look At My Bow!, $10, available at Ulta.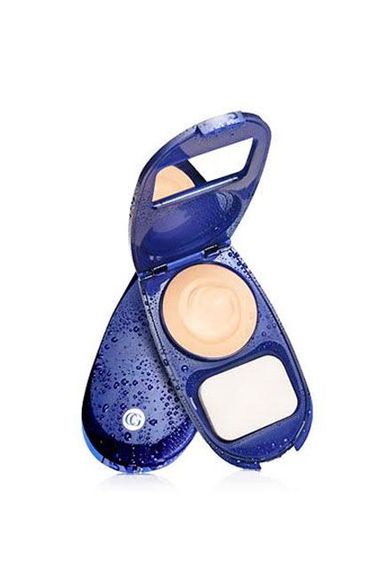 "I used my babysitting money to buy CoverGirl's Smoothers Aquasmooth Compact Foundation in the bronziest shade I could find. (Which, on my skin, came out looking like a very bad spray tan.) My parents still won't let me live down a trip we took to SeaWorld when I was 14. There's my eight-piece pale Irish family posing in front of Shamu -- with my orangey Oompa Loompa face over in the corner." -- Cat Quinn, Beauty Director of Refinery29
COVERGIRL Smoothers Aquasmooth Compact Foundation, $7.17, available at Walmart.