For exactly one month of summer, I essentially set up residence at my local pool, where my kids have swim team practice followed by tennis and endless dips in the water with pals. It's not uncommon for me to drag them to the car reluctantly after five hours of continuous sun time, my fingers burning from typing on the black keyboard of my mobile office.
(Now would be a case in point!)
Which brings me to a roundup of beauty goodies that I've been collecting for this particular time of year that are boutique, must-haves to protect, exfoliate, revitalize and nurture our sun-kissed skin.
BODY OIL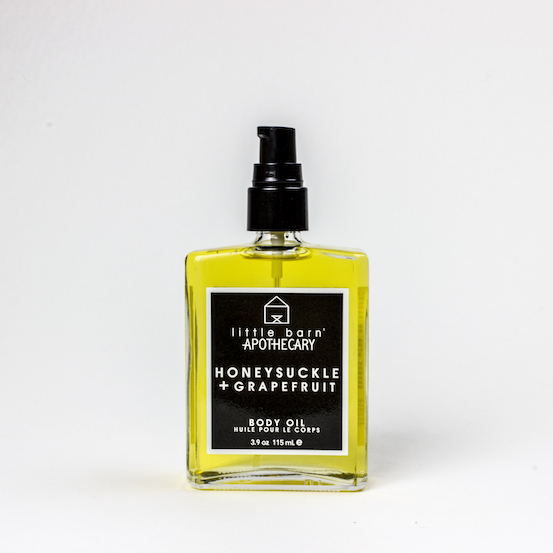 Keeping skin hydrated through summer's varied weather conditions can often be a challenge; this morning, my nose needed an extra exfoliation for example. Little Barn Apothecary's body oils are deliciously fragrant and readily absorbed so that they leave you highly moisturized without feeling slippery. My husband declared a major thumbs up to the honeysuckle + grapefruit blend upon first wear, a combo that to me sparks of summer. What's nice: a little goes a long way, especially for après sun care. Also available in lemongrass + mint.
$34 for 3.9 oz.; littlebarnapothecary.com
LONG-WEAR SUNSCREEN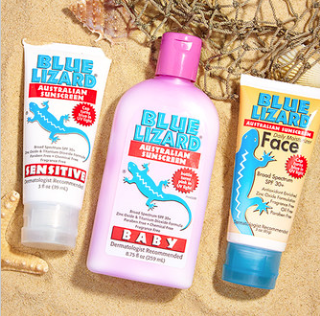 When my family and I first headed down to Costa Rica, where the Equatorial sun is directly overhead and feels twice as powerful, I searched for a broad-protection sunscreen that would be compatible with my kids' sensitive skin and would really, REALLY protect us. We chose Blue Lizard after some research and a top vote from the EWG (Environmental Working Group) and haven't looked back. It's pretty fabulous for a host of reasons, and here's one: it stays on and seemingly lasts a little longer in water than most others. It costs a bit more, but it's worth it.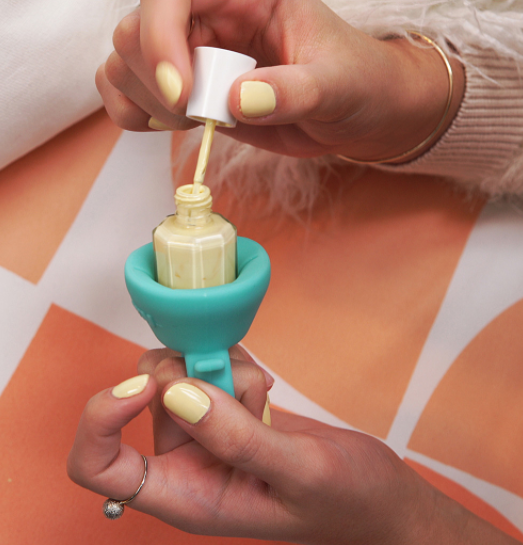 If you're aiming to be productive and give yourself a mani or pedi poolside--or anyplace where a flat surface to prop your bottle evades you--this little tool holds your nail polish bottle securely so the application process goes that much smoother.
$14.95, assorted colors; tweexy.com
HERBAL BATH CRYSTALS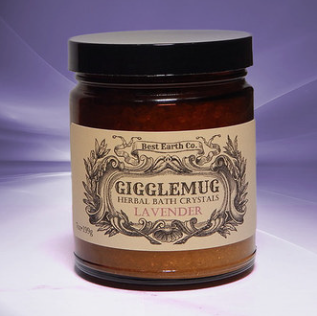 Soak your sore muscles from summer sports in a warm bath with the fragrant benefit of natural aromatherapy using Gigglemug Bath Crystals. Made with 100% pure Dead Sea Salt and pure essential oils, your body will feel detoxed and cleansed in no time. Available in three fragrances (lavender, peppermint, eucalyptus + lemon) and unscented.
$10 for 7 oz.; honestearthcandles.com
SHOWER GEL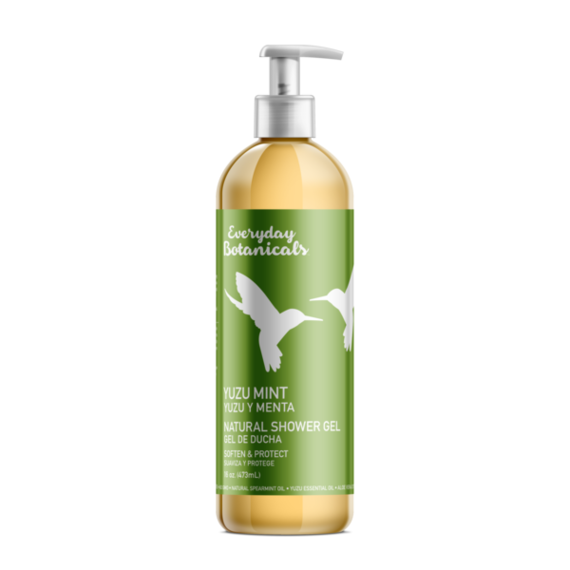 After caking on the sun protection from a day at the beach, nothing feels better than giving yourself a good rinse. I adore the refreshing scent of Every Day Botanicals yuzu mint shower gel that for an all-natural product, makes a remarkably frothy bubble. Its spearmint oil cools the skin and while moisturizing, leaves no sticky residue.
$14.95 for 16 oz.; everdaybotanicals.com
All visuals courtesy of retailers. Product samples if not purchased independently were received for editorial testing.