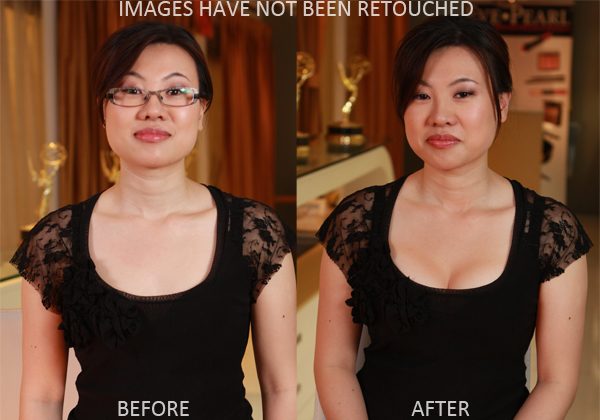 We can all use a little lift every now and then! Have you ever thought about having fuller, larger, and perkier looking breasts? Its OK to admit it, many of us have. Eve uses her tricks of the trade to help Mable go from a size "A" to a size "B" or maybe even "C" (we didn't really measure, but you get the idea). Achieving this look is painless, quick, and easy to do. With summer finally here, why not give it a try...if you don't like the results you can always just wash it off...not so easy with more permanent enhancement options!
Step 1: First things first!
Start off by adding a push-up bra to your wardrobe. This will always be handy and already help accentuate the area.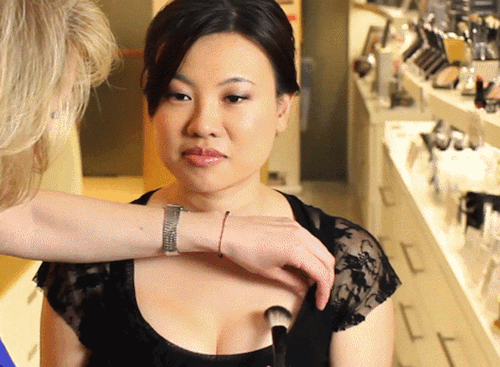 Use an Angled/Blush brush with a Pressed Powder 1-2 shades darker than your natural skin tone to create contour shading. With a back and forth (windshield wiper like motion) apply the darker shadow around the chest area that is visible as well as going into the area of the clothing (in case your clothing moves you don't want to have a shadow that just abruptly ends).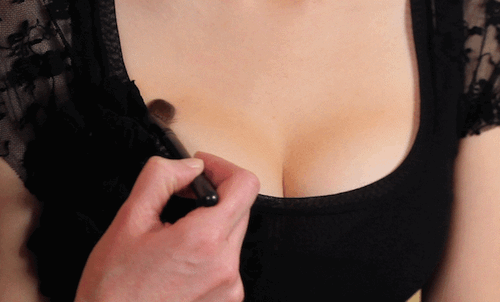 With a Blender Deluxe brush use a Pressed Powder 1-2 shades lighter than your complexion to highlight the area around where you just used the darker shadows. (NOTE: Do not apply the light and dark shadows directly on top of each other...they will look ruddy. Place then next to each other for proper contouring). Gently blend the edges from both colors to smooth them, also going into the shirt area. Remember to add highlight in the center of breasts as well.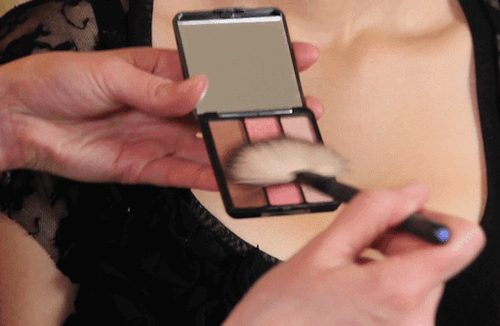 To complete the look and have it look seamless, use a bronzer with a Fan brush and apply it over the entire chest to get a nice glow and make everything look even toned and effective.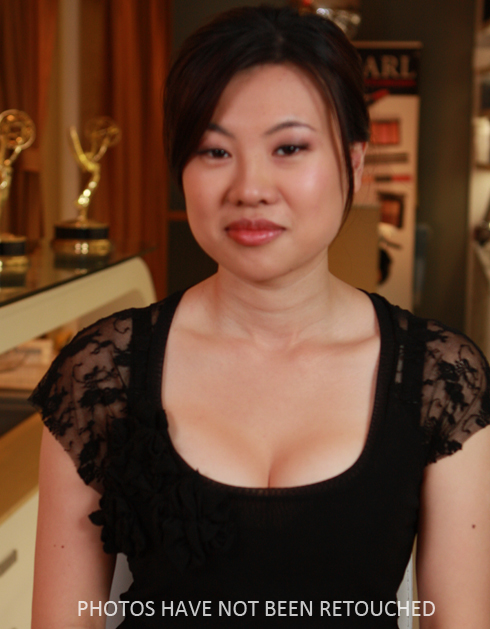 We hope you enjoy the uplifting effects with the Eve Pearl Method for Breast Enhancement! A bra and a couple of brush strokes with shading is all it takes to go from a size "A" to a size "B" or even "C". There you have it, a fuller looking chest is no time. Yowzers! For more information please visit us at www.EvePearl.com.
You can also watch a video of all of the above at StyleList.
Flynn Pyykkonen for EVE PEARL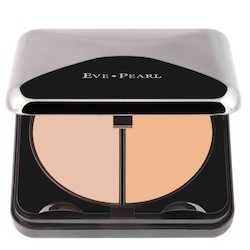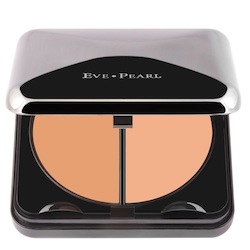 High Definition Dual Pressed Powder (Light and Tan)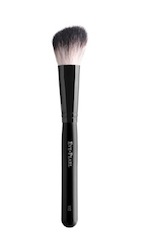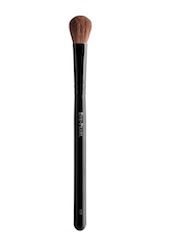 Blender Deluxe Brush #113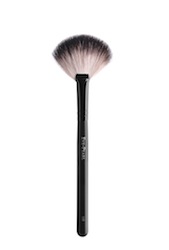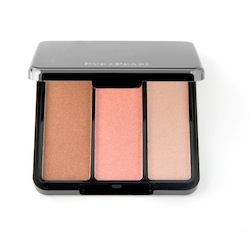 Related