Tattoos are a part of a person's beauty, and a new photo series proves it.
Photographer Niall Patterson is currently fundraising to publish a book of portraits and narratives from his project "Beauty Is Not Only Ink Deep." Patterson has been photographing people with tattoos and asking them about the meanings behind them, criticisms they've received, and how their ink affects their views on beauty.
"That you are carrying a piece of art around all the time. Lots of tattoos have a story to them; they make people talk to each other. They create friendships."
"The idea originally came to me when I was deciding to get a tattoo myself and I came across a lot of negative feedback off the web and from my family," Patterson told The Huffington Post. "I set out to do this project to prove to myself and to others that beauty is not only ink deep -- the people that I am working with are beautiful in their own right, tattoos or no tattoos."
"My tattoos represent the people I love."
"Beauty is just being who you want to be, no matter what people think."
"I feel that all of my tattoos represent how I felt at that moment in my life. They make me what I am today."
"The 'you're too pretty to have tattoos' or 'what are you going to do on your wedding day with your tattoos.' I'm going to look awesome as hell, that's what!"
"Tattoos are a sign of independence, allowing a person to show their own creativeness, passion and personality in the form of artwork."
"Well overall the world has become more accepting over the last 5 years (hopefully for good!) but there is still some discrimination, this is why I don't have my hands or neck done."
"I have never experience discrimination, luckily. Many people I know and love think that tattoos are a mistake because one day we come to regret them, but not me. You should never regret any decision you make because everything happens for a reason."
Related
Before You Go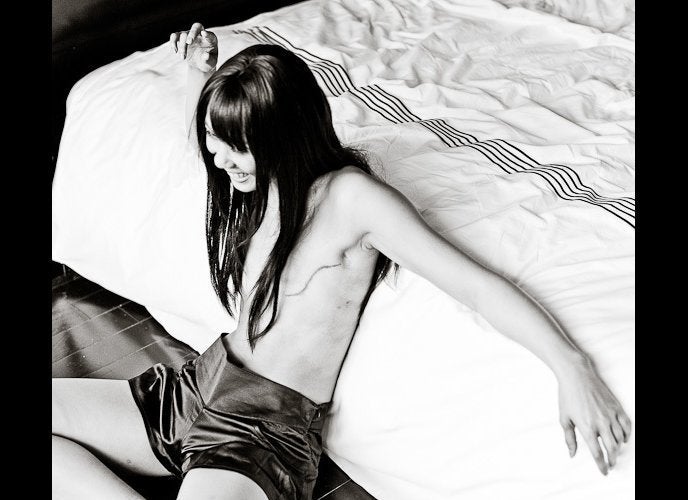 SCAR Project
Popular in the Community