I believe in astrology. After all, I am a libra - I am definitely a lover of beauty (my chosen calling running skin care line Alchimie was not an accident), of harmony, and of peace. I hate conflict. So when I had the chance to interview Aurora Tower, a profesional astrologer (with a name like hers, it was meant to be). With a degree is Sociology and Urban Studies from Brown University, Aurora considered a career in Urban Planning before deciding to pursue her passion for astrology as a full time job. She has appeared in numerous magazines and on television programs including Good Morning America & Nightline. Aurora currently does all of the astrology content for Cosmopolitan Magazine, including their famed "Bedside Astrologer". We had to discuss beauty and astrology and how the two are inextricably linked. Here is her guide to what your sign means in terms of your optimal beauty look.
"There is that coquettish smile, but really it's the inquisitive, and well defined, eyes of the Gemini woman that first draw you in. The Gemini woman keeps a youthful glow throughout her life, and her effervescence is highlighted even more by soft glossy pinks and peaches on her lips and cheeks."
"Soft, sensual Cancers prefer an au natural look that imperceptibly highlights their voluptuous feminine appeal. Nude cosmetics, with a touch of sheen, make her appear effortlessly radiant, while occasional smatterings of smoky eyes, or pearlescent shimmer, give nod to her ruler, the luminous moon."
"A veritable bombshell, the Leo woman's presence is announced via her perfect coif of hair, her thick brows and the passionate determination in her eyes. Always sporting a post-holiday glow, she radiates confidence with her strong eyes, deep bronze, and sometimes fiery accents."
"A master at combining minimalist and maximalist styles, Virgo is all about the details, in life and in presentation. A gravitation to natural products gives her a healthy, lit-from-within serenity. And she uses soft earth shades to ever so subtly contour herself to understated perfection."
"A charmer of the first degree, the Libra woman knows how to highlight her best feature, a winning smile, and captivate any audience. Never too heavy handed, she nonetheless relishes the rituals of beauty and fragrance, and finds pinks and peaches in all shades to match her many moods."
"The Scorpio woman knows just what she likes, and just how to bring the drama. Sometimes starkly understated, sometimes as bold as night, shades of red and crimson flatter her unique, confident style. And she always relies on dark black accents, to reflect the intensity within."
"The zodiac's free spirit, the Sagittarius woman, embraces experimentalism in her life and with her beauty. Never one to shy away from color, she highlights her open, exuberant curiosity with the occasional unexpected accents, to complement her carefree, natural style."
"The strong and stable Capricorn woman, a master of aging gracefully, is fiercely loyal to her favorite looks and beauty routine. She prefers a clean, matte style, and accenting her lovely, knowing eyes with dark grays and browns. Just a touch of shimmer gives a hint of the other, more playful, side of her personality."
"The futuristic and liberated Aquarius woman paves her own path through life. She prefers a bronzed glow, made fresh with modern flourishes and interesting angles. Not shy about trying new things, she especially radiates in black and metallic accents, never overshadowing her easy smile and fuss-free personality."
"An eternal romantic and dreamer, the Pisces woman radiates the complicated nuances of her gender. Mixing and matching pale pink and purple shades with stark black kohls, she especially shines in windswept, beachy styles. Bronzed and luminous, she is every inch the ethereal sea nymph."
"A tomboy at heart, the Aries woman take a no-fuss approach to beauty. Preferring matte nude and brown shades that highlight her practical earthy side, she also gravitates towards bold red accents and deep lips that reveal her naturally confident and charismatic nature."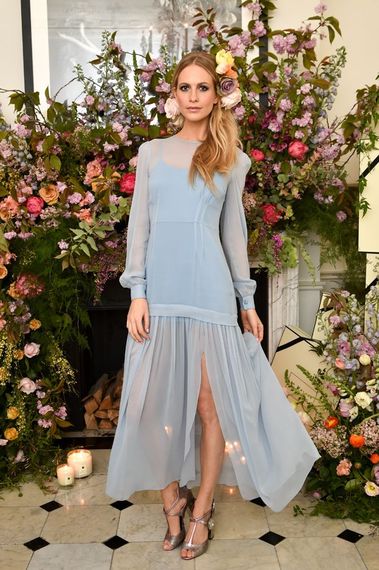 PHOTO: Jo Malone London / Nick Harvey
"A classic goddess, the Taurus woman is both understated and deeply feminine. Quality is of the utmost importance to her, and she relishes the five senses, enjoying her beauty routine as much for its sensory pleasures as for the inevitably flawless result. Erring more on the side of nature than flash, she nonetheless knows just how to pull the right hues from her well balanced features."