 As a beauty editor, my girlfriends and co-workers can always count on me to whip out a product from my makeup bag whenever they're in need. But ever since Stylelist Editor Brie Dyas intervened -- weighing my 8.5 pound handbag and offering tips on how to organize it -- I've made an effort to lighten the load.
Like many women, I tend to carry around more than one shade of lipstick or eyeshadow just in case I have to switch things up for after-work drinks. But on the rushed mornings when I forget to put on my favorite blush, I've found that my lip stain can work double-duty.
While we've come a long way since World War II, when women would draw lines down the back of their legs to mimic stocking seams (as pictured left), there are still ways we can use beauty products beyond what's listed on the label. Read on for expert tips on how to get more out of your makeup.
• Eyeliner as brow corrector or eyeshadow: When filling in sparse or over-plucked eyebrows, Proactiv makeup artist Amy Nadine reaches for a brown liner. The hue is more natural than black, and doesn't create a harsh shape when applied using light feather-like strokes.
Get a smoldering eye makeup look instantly with a thick, creamy eye pencil. "I heavily coat the lash line and use my fingertip to blend and smudge up into the crease line of eyelids," adds makeup artist Jo Baker.
• Concealer as illuminator or primer: "With summer around the corner, investing in a concealer with SPF is key," according to Avon celebrity makeup artist Jillian Dempsey. Not only is it great for covering up blemishes and discolorations or providing light coverage when it's too hot to wear foundation, brushing on a concealer just below the brow, along the nose and under the lips where shadows tend to appear, imparts a radiant glow.
The beauty staple is also great to use as a base before applying eyeshadow or lipstick for a long-lasting finish. "Only do this trick if your concealer is on the thicker and dryer side because if it's too creamy the product will move," says Mai Quynh, mark celebrity makeup artist.
• Lipstick as blush or eyeshadow: Tried-and-true, this classic beauty trick works best when using lip colors that are creamy in texture because they have a slip to them which allows for better blending. Nadine suggests warming up a pink or peach lipstick between your fingers, then dabbing it from the apple of your cheeks, along your cheekbone and towards your temple.
Take a cue from the eye-brightening makeup models wore on the spring 2012 runways of Peter Som and House of Holland, and smooth on pink lipstick across your lids for a subtle, rosy shadow.
• Eyeshadow as eyeliner or bronzer: Dig out one of those teeny tiny, sponge brushes that come with just about every makeup palette, dip into eyeshadow and apply along the lash line. "This creates a more subdued look around the eyes instead of using a pencil," says Quynh.
Sun-kissed skin is easily perfected by brushing on a shimmering, gold eyeshadow as you would bronzer. Word of caution: make sure that the product is finely milled to avoid looking like a disco ball.
Do you have unconventional uses for blush, lipstick or concealer? Tell us in the comments section and click through the slideshow below to see our favorite multitasking products.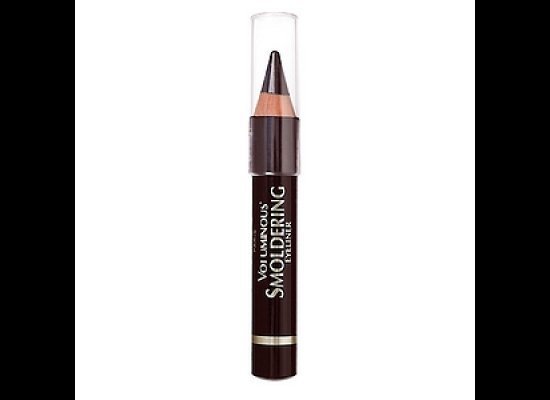 Double-Duty Makeup Products
Popular in the Community