This week we met Regan, a design and management student who epitomizes bare-faced beauty. Like all ladies who barely wear a lick of makeup, there's usually some hard-working skincare going on behind the scenes. But the real secret might lie within her relatively uncomplicated regimen: Cetaphil face cleanser, rose water toner and a swipe of Vaseline. Check out the rest of her beauty essentials below.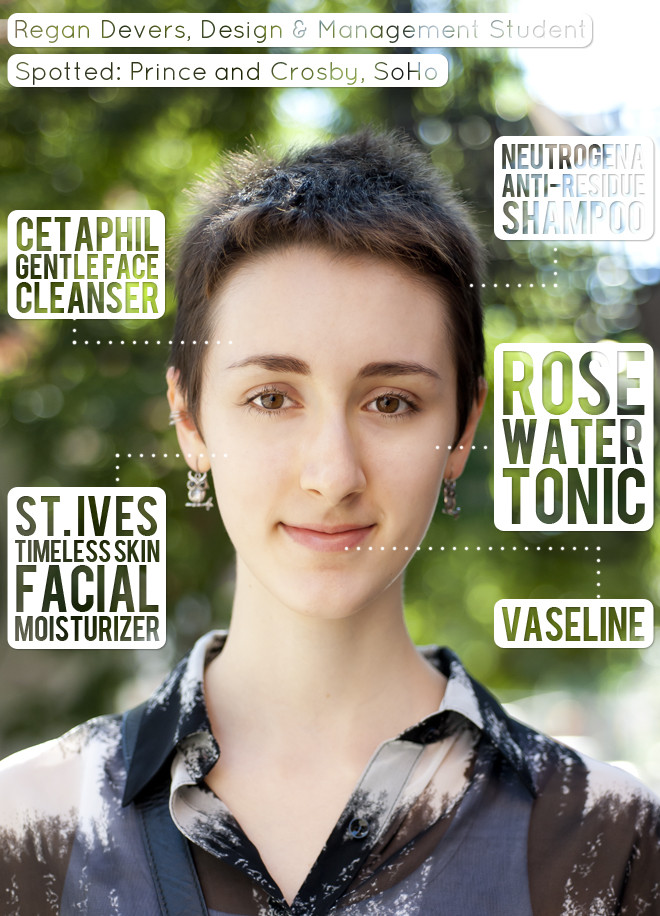 Photo/Art: Raydene Salinas
Click through the gallery to shop Regan's beauty look, then check out previous Beauty Street Style real girls.