This week we turned to one of our own, Erica Cheung, an intern for HuffPost Style. Since she started working with us a few months ago, she's been a constant source of interesting (and at times, unconventional) beauty wisdom. She's documented her battle with excema, wearing a bra at age three and the... placenta hair mask she swears by. Before she heads back to school, we knew we had to find out about the rest of her routine.
First up was that amazing liner. "I was so happy when I saw that Lush came out with a whole collection of colorful eyeliners! Because of my eczema, I had to stop wearing eyeliner because regular liners usually have some form of coal or chemical that dries out my tear ducts and lash line. So uncomfortable. I've been using this fun blue color for a week now. It washes out with water, and it's so amazing." Check out the rest of her beauty essentials below.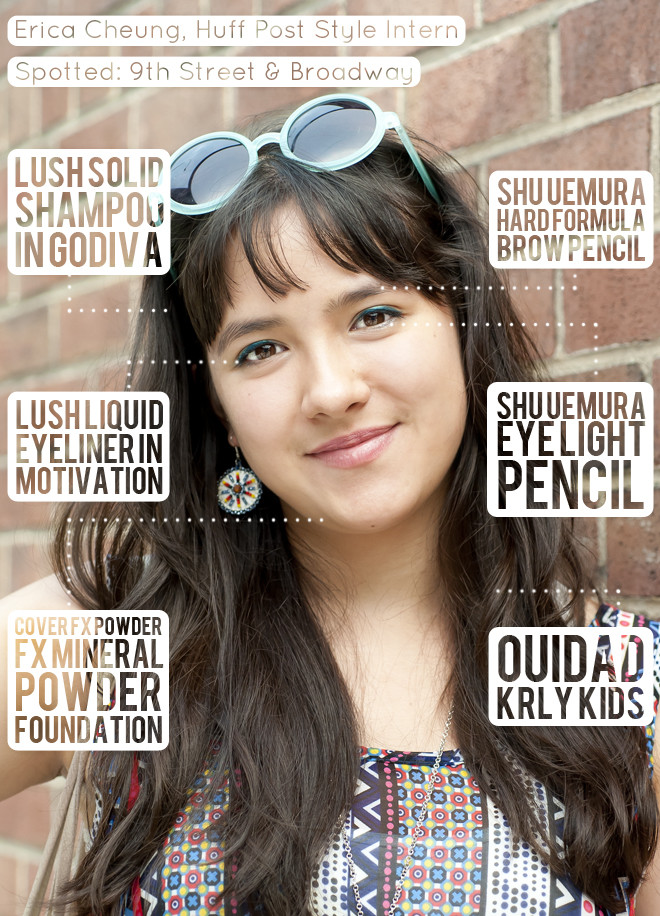 Photo/Art: Raydene Salinas
Click through the gallery to shop Erica's beauty look, then check out previous Beauty Street Style real girls.