In our Beauty Street Style series, we find inspiring girls around New York City and get the secrets to their look. This week we met Tiffany, a freelance TV producer who filled us in on how she beats breakouts: "I suffer from acne, so every night I wash my face with Cetaphil, then use my secret -- rubbing alcohol as an astringent. I think the alcohol kills the bacteria in my pores, and for me, it doesn't seem to dry it out." [Editor's Note: We would not recommend this for everyone since rubbing alcohol can be very drying, but we're glad it works for Tiffany!] Check out the rest of her beauty arsenal below.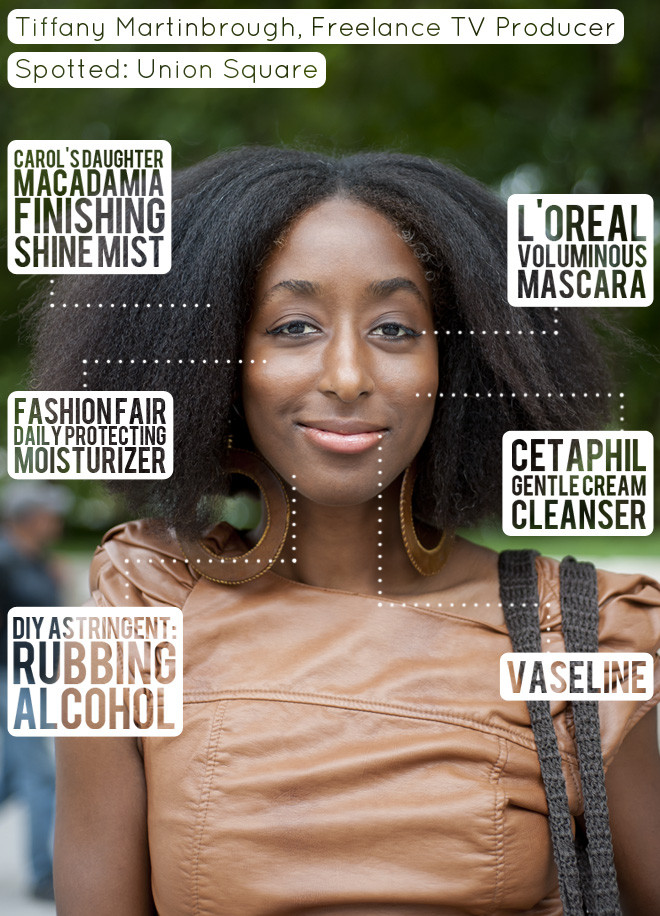 Photo/Art: Raydene Salinas
Click through the gallery to shop Tiffany's beauty look, then check out previous FaceTime real girls.