It happens to my mother almost every day -- people are constantly surprised when they find out she's 58 years old. They marvel at her shiny black hair, but mostly her skin. She simply has wonderful and extremely youthful-looking skin. It's all due to her Chinese heritage and how well she takes care of herself. This is a woman who drilled into me to wear sunscreen and moisturize my skin every day since I was about five years old.
I come from a mixed heritage -- half Chinese and half Caucasian. I inherited some Chinese features that a lot of other Asian girls encounter, like flushed cheeks (especially when drinking), blotchy and sensitive skin and sparse eyebrows. While it may seem like the unique Asian beauty features can present quite a challenge, the truth of the matter is I wouldn't trade my different look for anything. And with the right beauty techniques, Asian women can learn how to accentuate their features to stand out in a crowd. Here are 9 beauty tips every Asian girl should know.
1. Use liquid liner and volumizing mascara to enhance your eyes.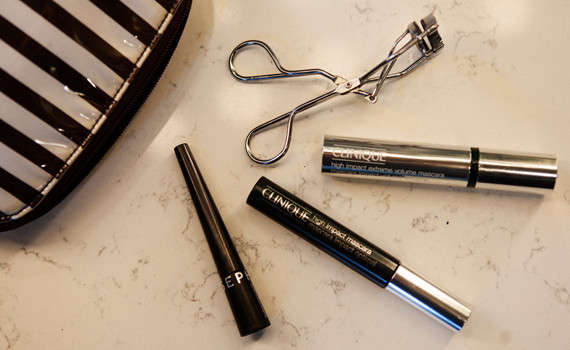 Asian women's almond-shaped eyes are beautifully unique, but unfortunately the wrong eyeliner application can make them look smaller. The first mistake many Asian girls make is using way too much. In high school, I used to put eyeliner on the top and bottom of my eyelids because that's what other girls were doing. But too much eye makeup can overwhelm Asian eyes. Most of my Asian friends and I stick to a daily regimen of black liquid liner on the top lid only. And liquid liner seems to work better for Asian eyes than pencil since it provides a longer-lasting, intense color that's less likely to fade. I use Sephora's Long Lasting formula.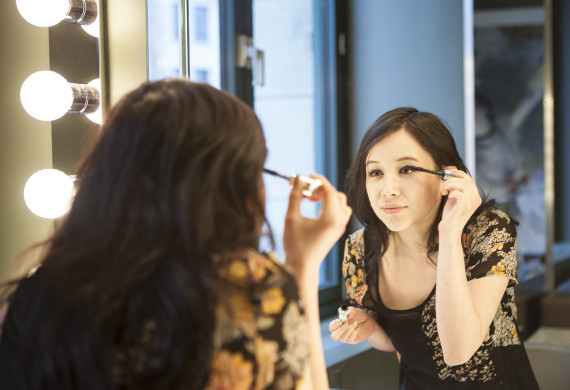 Short, straight lashes are a common problem among Asian girls, and instead of going through the hassle of wearing fake lashes all the time, it's best to work with what you have. I found that using the right eyelash curler can really help keep Asian lashes curly. Shiseido's Eyelash Curler is great because it has more of a flatter design that fits Asian eyes better than a round-shaped curler. Make sure you start applying your mascara immediately after curling before your lashes start falling (because that can happen instantly). Use a high-quality volumizing mascara -- my personal favorites are Clinique's High Impact Mascara for everyday use and their High Impact Extreme Volume Mascara for a big night out.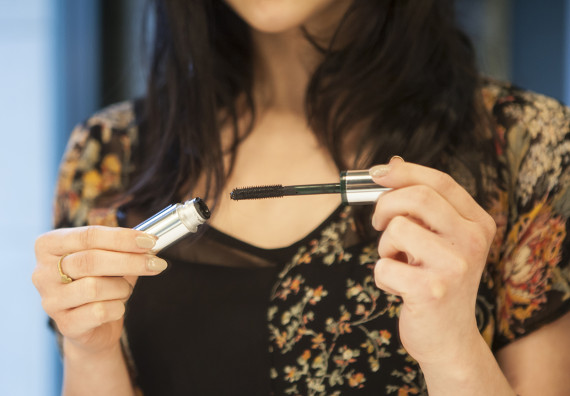 The plastic bristles on Clinique's High Impact Extreme Volume mascara really give lashes a boost.
2. Avoid the fake "eyelid crease."
Monolids are eyelids that don't have a natural "fold" or "crease." Some Asian girls have them and they can be super frustrating to work with. My mother comes from a time when Asian women despised their monolids so much that they would get plastic surgery to create a "fold." Today, instead of running away from their heritage, I believe Asian girls should embrace their eye shape and learn the right eyeshadow techniques to accentuate their single eyelids. That means not drawing on a fake "eyelid crease" -- that just looks bad.
Eyeliner might actually be enough; but if you feel the urge for eyeshadow, your monolids can look great by just applying a light dusting of eyeshadow on them. The Naked Palette has the right colors for a subtle eyeshadow look. Lightly dust the shade Sin underneath your eyebrow and smear some Half Baked on your lid for a natural, pretty look.
3. Learn the art of subtle contouring with the right color blush.
Many Asian women have small and flat facial features. Therefore, creating some angles and lines on the face can help you look more defined. The perfect product for this is a blush that comes in a more nude and muted color. I would avoid any peach or coral-colored blushes to avoid accentuating your natural "Asian flush." Tarte Amazonia Clay 12 Hour Blush in Exposed is a great color for a lot of Asian girls' yellow or golden skin. Apply the blush on the apples of your cheeks all the way up towards your temples. For definition near your chin, apply BareMineral's Warmth All Over Face Color in Warmth right along your jawline.
4. Use a dark brown eyebrow filler.
They say "eyebrows are the gateway to your face," and unfortunately, for many Asian women, we just don't have enough eyebrow hair. While my mother resorted to having her eyebrows tattooed on, I think we Asian girls can do just fine with some good eyebrow filler products. First things first, I always use a medium or dark brown color on my brows -- black will come across too harsh against our lighter skin. I use Anastasia's Perfect Brow Pencil in Medium Brown, while other girls prefer an eyebrow powder. A good technique is to take an angled eyebrow brush and run it under some sink water. Then dab it in a dark brown eyeshadow color and fill in the sparse areas.
5. Simple skincare products can work wonders on sensitive Asian skin.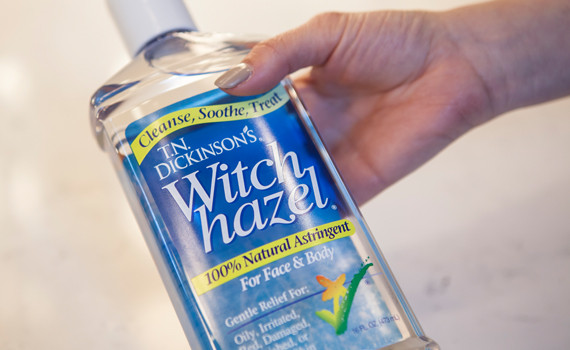 Many of my Asian friends, myself included, make sure to wash our faces with products that aren't too fancy, so we don't agitate our sensitive skin. For years, my go-to face wash was the simple Cetaphil cleanser you can get in basically any drugstore. It thoroughly cleanses without leaving my skin red and blotchy. Today, I have switched to Mario Badescu's Enzyme Cleansing Gel. It does the same job and I love the smell! But even after I wash my face, my skin is still kind of red and agitated. So I always make sure to apply a toner after I shower to calm my skin. Nothing fancy here: I just use Dickinson's Witch Hazel. It's a tried and true product.
6. Enhance your hair with volumizing products without curling it.
Back when my mom was in her thirties (in the 1980's), having straight and sleek hair just was not cool. So my mother would get her hair permed: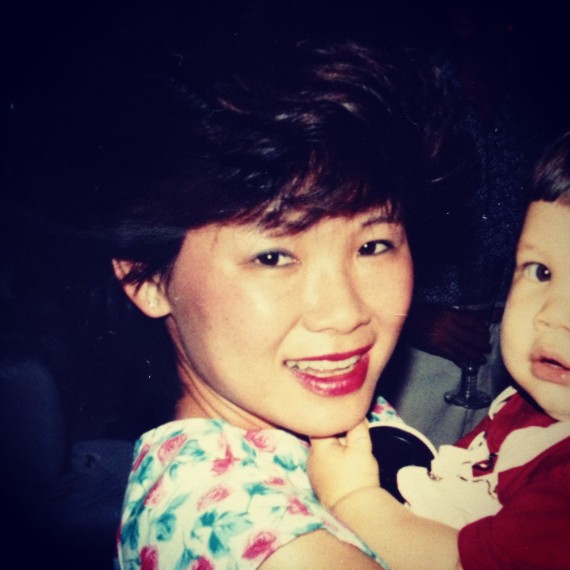 My mother in 1988: A Chinese woman with a perm.
Not the best look. Thankfully, today straight hair is considered popular. But that doesn't mean we Asian girls don't get tired of our thin, sleek hair sometimes. I have found that instead of curling my hair (which ends up looking unnatural), using simple volumizing hair products gives my hair the bounce and lift that I desire. Recently, I have been trying out Marc Anthony's Oil Of Morocco Argan Oil 3x Volume Cream. It lifts my hair in all the right places and it lasts for about three days! I then finish off my look with a bit of Frederic Fekkai's Glossing Creme to bring down any frizz.
7. Find the perfect bright red lipstick.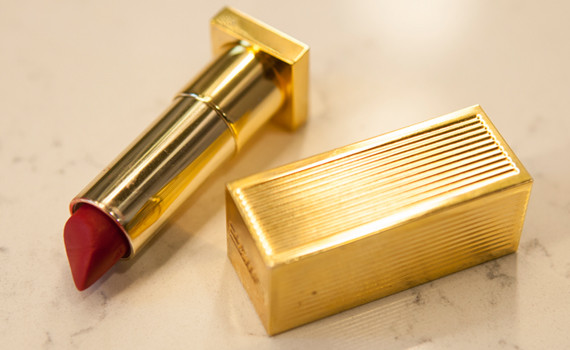 One of the many things Asian girls can completely rock is bright red lipstick. A solid red tone will accentuate an Asian girl's golden skin, and her dark hair will perfectly complement the color. Lipstick shades to avoid are coral or peach -- they don't pair as well with Asian skin tones. My favorite red lipstick is Lipstick Queen's Brat Pack (it glides on very smoothly and has a fresh mint scent).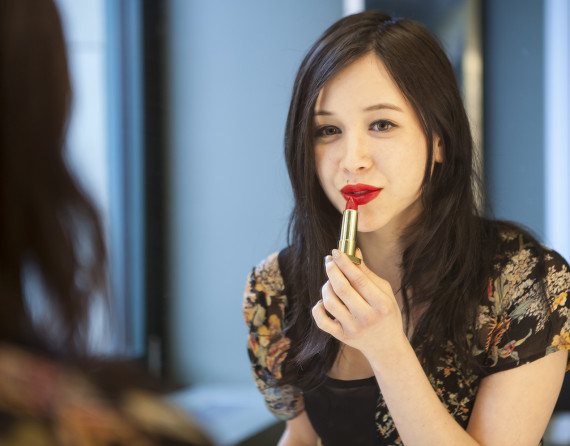 8. Apply sunscreen daily.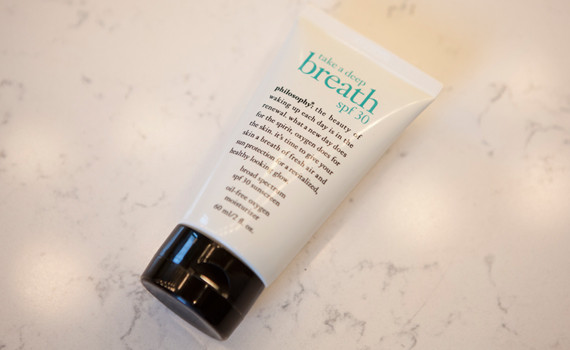 Listen to my mother: Start applying sunscreen every day no matter how old you are. Asians are prone to hyper-pigmentation, which means we can easily develop freckles and then sun spots as we age. To avoid these, I use a sunscreen every day (even if it's rainy outside!). My favorite is Philosophy's Broad Spectrum Oil-Free Oxygen Moisturizer with SPF 30 sunscreen. It's super light and dries really fast, making it a cinch to add to your daily morning routine. If you are an older Asian woman and you have sun spots, you should start using a skin lightening product. My mother loves Shiseido's White Lucent Brightening Moisturizing Cream to tackle her sun spots overnight.
9. Take advantage of ancient Asian beauty discoveries.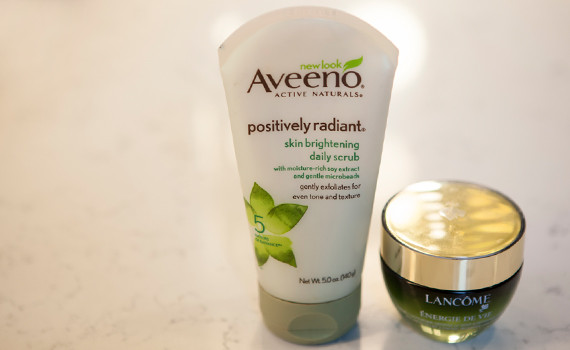 These methods work for me, but I'm just one Asian girl. I'd love to know your amazing tricks -- please share in the comments!
Want more HuffPost Style beauty content? Check us out on Twitter, Facebook, Tumblr, Pinterest and Instagram. (For everything else check out our main HuffPost Style Twitter, Tumblr, Pinterest and Instagram @HuffPostStyle.)
---
Do you have a beauty story idea or tip? Email us at beautytips@huffingtonpost.com. (PR pitches sent to this address will be ignored.)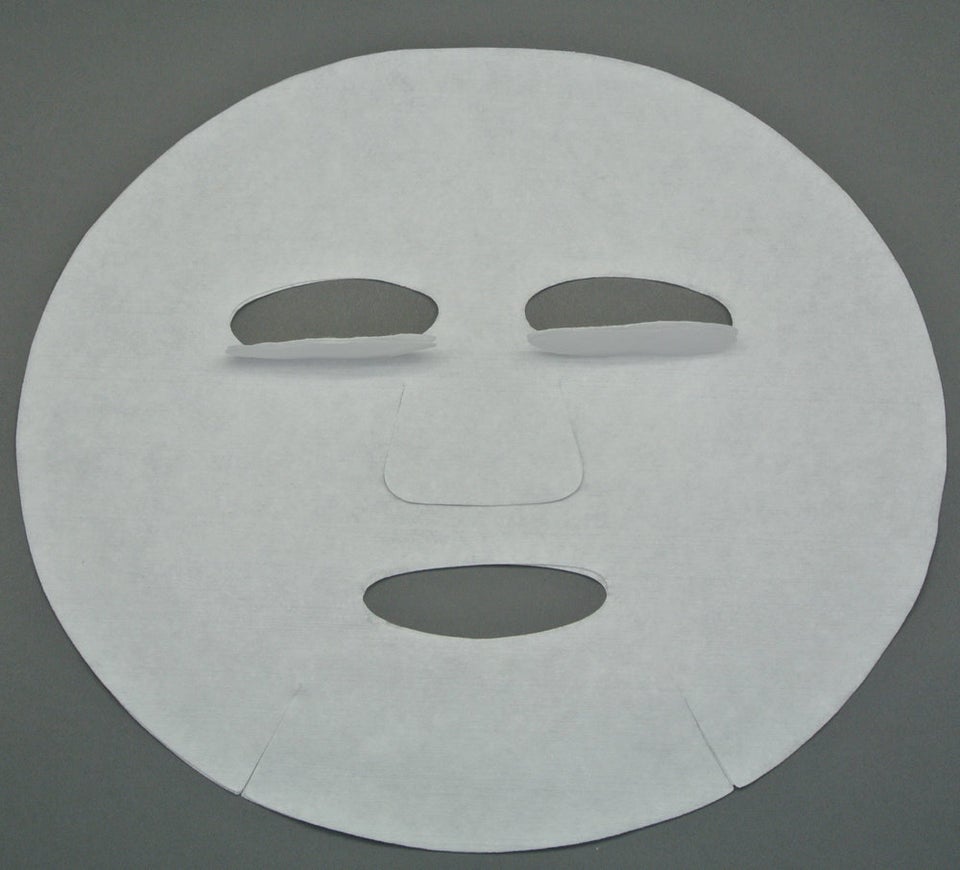 Skin Secrets Of Asian Women