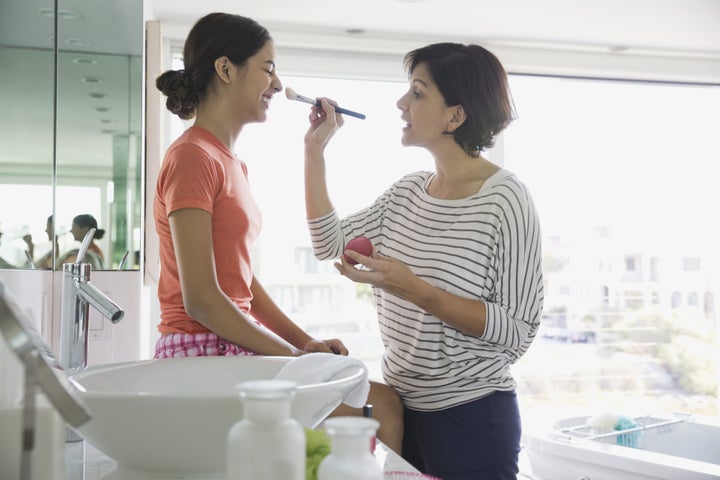 Listen to your mother. No, really ... have you asked your mom for any beauty tips lately? Sometimes we forget that the best beauty advice is not necessarily found within the pages of glossy magazines but, instead, from that woman who created us. That's why this Mother's Day we partnered with SK-II to celebrate beauty solutions passed down from mother to daughter. We asked women to reveal the invaluable secrets their mothers have shared about how to look your best. What we got back: timeless, fad-defying tips that will last as long as a mother-daughter bond. Love you, Mom.
1. The Beauty Trick That Will Prevent You From Being Embarrassed By #ThrowbackThursday Pictures
For Lindy Desciak, classic, timeless style is a generational tradition. Her mother encouraged her to disregard fleeting hair and style fads. "Wear your hair and clothes in classic styles and you'll have a lot less to be embarrassed about when showing picture to your kids one day," Desciak's mom said.
- Lindy Desciak, Mount Vernon, Mo.
2. The Beauty Trick That Is Actually Not A Beauty Trick At All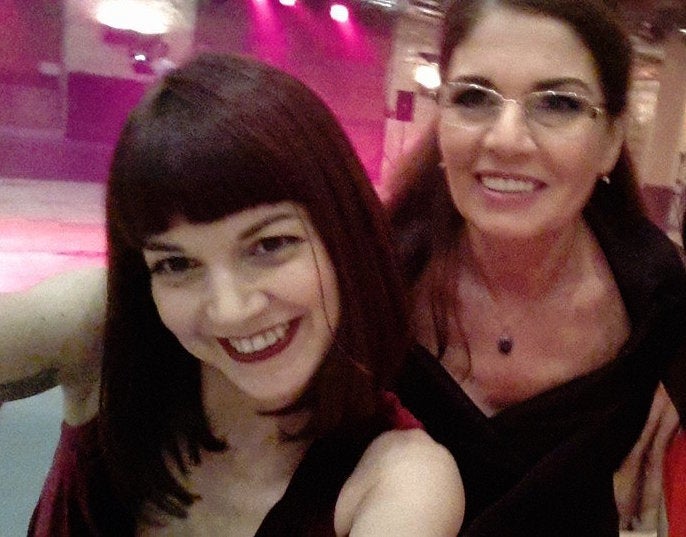 What happens when you ask someone in health care for beauty secrets? She tells you that beauty starts from within, according to Lori Stadtmauer, whose mom is a nurse.
"She always preached for the healthy aspects of beauty, like balanced nutrition and hydrating," Stadtmauer says. "She taught me to drink a lot of water to really keep my skin glowing, especially ahead of events like weddings ... at least eight to nine glasses per day the week before. It really helps keep your skin fresh and helps avoid redness and flaking. She still looks terrific, so I definitely plan on sticking to her advice!"
- Lori Stadtmauer, Tel-Aviv, Israel
3. The Beauty Trick That's Actually 100 Percent Mental
"I think chronic stress is beauty's worst enemy," says Nicole Centeno, founder and CEO of Splendid Spoon. Inspired by her mom, who instilled in her that laughter and relaxation are the best beauty tools, Centeno strives for balance. "I practice mindfulness while I eat, I try to meditate everyday, and I embrace any opportunity to laugh. I feel most beautiful when I'm joyful!"
- Nicole Centeno, Brooklyn, N.Y.
4. The Beauty Trick That Reminds Us That Beauty Is In The Eye Of The
Beholder

Mole-Holder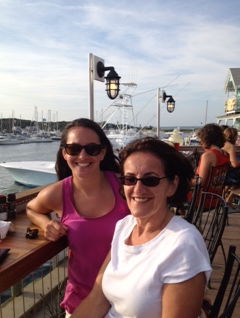 "I have a mark on the back of my shoulder, and my mother told me that it was called a 'beauty mark' from as far back as I can remember. When people asked me what it was, I told them it's a beauty mark, believing that was its true name -- usually resulting in some laughter from the person who asked. It wasn't until I was in my 20s that I discovered it was what some people might call a 'mole.' I really do believe it had a positive impact on how I viewed myself as young girl."
- Danielle Porter, Boston, Mass.
5. The Only Beauty Trick That Encourages You To Stuff Your Face
"My mom and grandma used to say, 'Skinny women tend to wrinkle faster, so have another bite of this dish, sweetie.'"
- Lee-He Jacobson, Tel-Aviv, Israel
6. The Beauty Trick That Reminds Us That Less Is More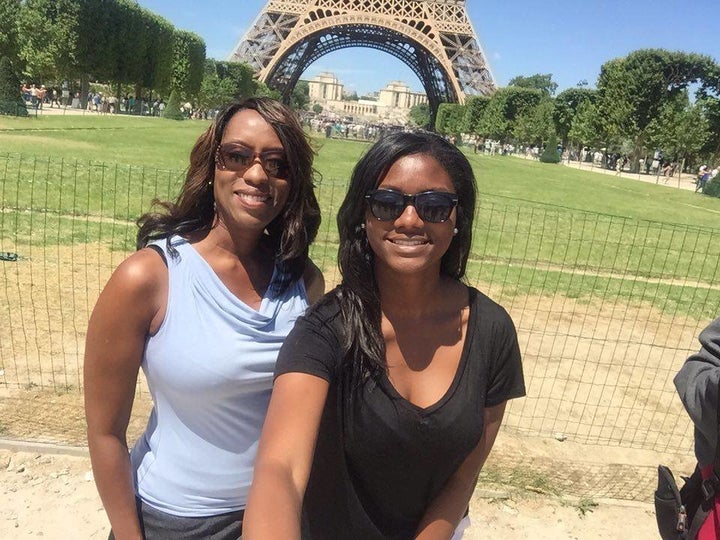 Bre Waldon's mom always emphasized her natural beauty, a guiding principle that Waldon herself uses to this day. "I always remember how classy and put together my mom always looked and it seemed so effortless," Waldon says. "Nothing was ever too much." Furthermore, she learned from her mother that understated sophistication is always in style. "Don't overdo it. Every shade is not for everybody."
- Bre Waldon, Columbus, Ga.
7. The No-Brainer Beauty Trick That We Never Thought Of
"When you find the perfect lipstick, buy it in bulk," Lexie Green says her mom would often advise. "You never know when the brand might discontinue it, and you don't want to go through something traumatic like that."
- Lexie Green, New YorkN.Y.
If we could summarize what we learned from our moms, it's that true beauty is simple, practical and most importantly, timeless. With a beloved formula that's remained unchanged for 35 years, SK-II is a classic skincare secret to be shared through the generations. This Mother's Day, join SK-II, the number one prestige facial essence brand in Asia, in celebrating the passage of beauty tips from mother to daughter.